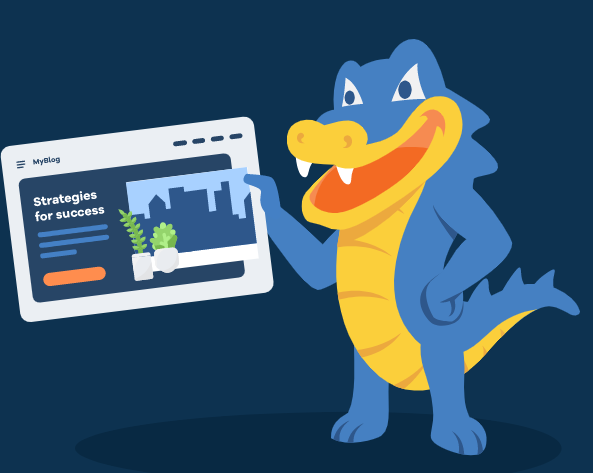 In this HostGator Web Hosting Review I bring to you the details of this product, and an insight into where it stands along side one other competitor. Lets dive in!
OVERVIEW
HostGator is a provider of shared, reseller, virtual private server, and dedicated web hosting based in Houston, and with an additional presence in Austin, Texas. The company is one of the largest web hosting service providers on the planet, hosting more than nine million websites. The web hosting firm is not to be taken lightly because it takes pride in being partners with tech titans Linux and Cisco.
HostGator Web Hosting Review
Name:     HostGator
Type:     Web Hosting, Domain Registrar
Website:     www.hostgator.com
Price:     Starting at $2.75/mo (renews at $6.95/mo)
Founder:     Brent Oxley
Overall Ranking:     78 out of 100 (3.9/5)
Verdict:     Legitimate
Who is HostGator for?
The HostGator web hosting service is ideal for any individual at the initial stage of starting their first website. It is also suitable for organizations with already multiple domains, but wanting to switch hosting services.
About HostGator
HostGator was founded in 2001 by Brent Oxley, then a student at Florida Atlantic University. The web hosting company, with an alligator as its mascot, only had 112 customers, until it scaled past 1000 client accounts a year later. In 2006, HostGator moved to its official location from Boca Raton, Florida to Houston, Texas to launch a new data centre with 50 employees.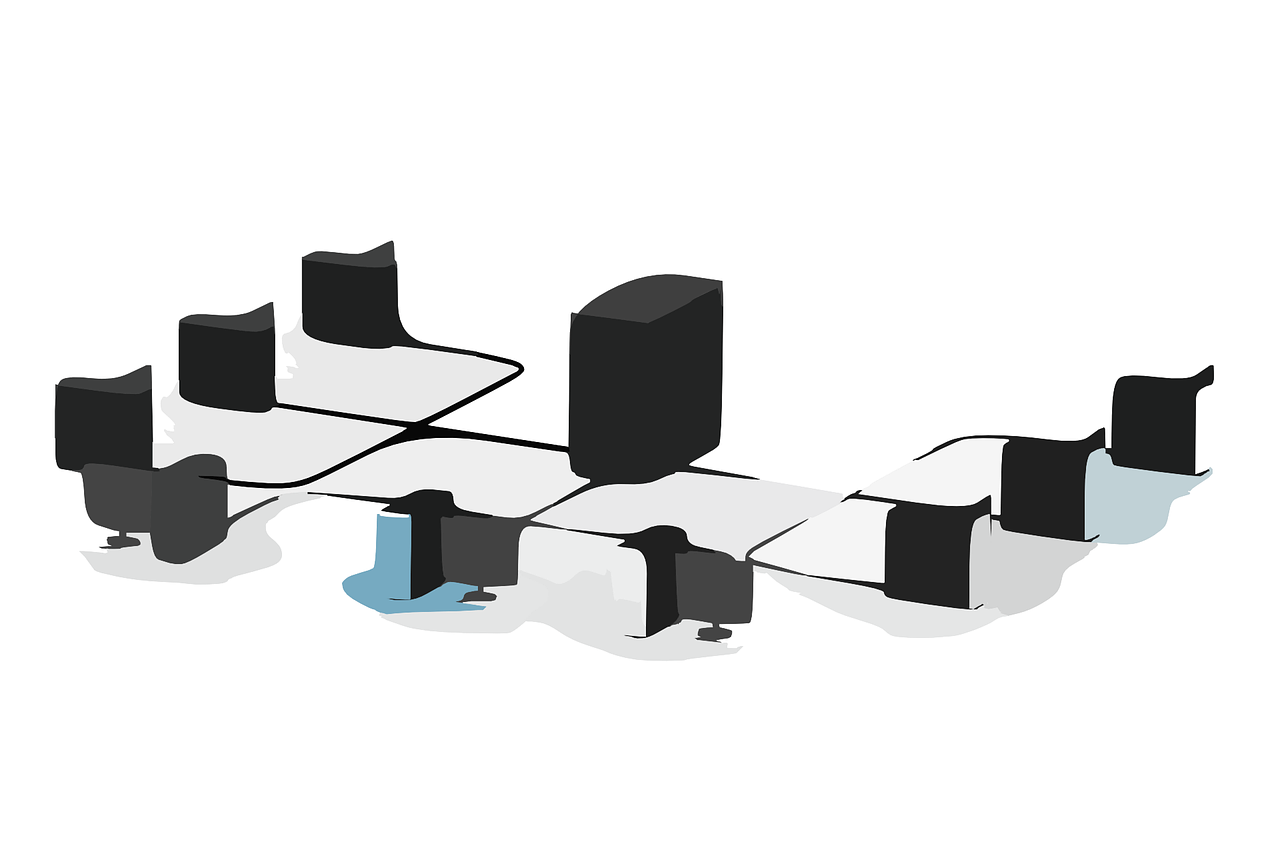 In 2008, HostGator was among one of America's fastest growing companies ranked by Inc. Magazine. Since then, HostGator continued to grow, opening up another office in Austin, Texas. They now have over 500 staff with offices in Canada, Brazil and India. In 2012, the company was acquired by EIG (Endurance International Group). EIG's venture in web hosting was not new at all since it also owns Bluehost, iPage, FatCow and JustHost.
With two data centres in Utah and Houston, HostGator has seen some great success over the years and has churned out hundreds of thousands of satisfied customers as it dominates a big market share in the web hosting industry. With over 9 million client domains and more than 400,000 customers, HostGator is hailed as a world-wide leader in web hosting.
Build Your First Blog Before Your Coffee is Brewed!
Learn How to Start Your Own Fun Blog using My 4 Step Formula
HostGator Premium Features
Hosting Options for Every Website – A variety of hosting plans are available to cater to virtually every single kind of website owner. Regardless of how large your site becomes, or the type of site you are building, HostGator supports you every step of the way.
A Ton of Cool Add-Ons – Upon signing up for any hosting plan, you will get a lot more than just a server to store your site's files. This includes hosting features like unlimited storage and bandwidth, access to an intuitive website builder, free website migration, and more. You also get access to hundreds of different applications you can install on your site like WordPress, Joomla, Drupal and many others. In addition, you get $100 free Google AdWords credit to use to market your site once you sign up for a hosting account.
Solid Guarantees – Your site is provided with a 99.9% uptime guarantee, meaning it will be online 99.9% of the time, and the only time your site will be offline is when it is undergoing routine maintenance. If you are after perfect time, consider upgrading to one of the more expensive hosting packages. HostGator also offers a 45-day money back guarantee, regardless of your selected hosting package. This guarantee gives you plenty of time to test out the service. If you opt to get your refund you need to stay in alignment with the terms of service.
Useful Control Panels – The intuitive and powerful cPanel software can be accessed with almost every HostGator hosting plan, making it very easy to manage your site and server environment. Windows users can get access to the Plesk control panel, which can be a great help with tasks like email and website management, server configuration, and software installation.
Support Services
HostGator's customer support is available 24/7, which includes phone and live chat, as well as ticket-based email support. Inside the hosting dashboard you will find their support portal that can help you find quick answers from a knowledge base of 680+ articles and 500+ video tutorials.
All HostGator accounts are fully guaranteed by the CEO, Adam Farrar. In case you have a problem with the regular support, you can ask your ticket to be assigned to Adam, who will actually respond personally to each ticket assigned to him.
Hosting Plans and Pricing
HostGator offers a large number of data centre services which include a wide variety of hosting plans on Linux and Windows, their own proprietary cloud hosting platform. The hosting plans are offered to suit almost every kind of website owner.
Shared Hosting – This hosting environment shares the same server other websites host on. The plan is suited for beginners who want to start a new website. All three Linux shared hosting plans are based on cPanel, WHM and CentOS, which provide a fairly standard level of services for web development using LAMP scripts.
Cloud Hosting – Ideal when your website starts getting the frequent traffic, this hosting environment utilizes multiple servers of HostGator and gives you everything from the Shared hosting plans with twice the performance speed, and more than four times the server resources of a shared post. You will also have access to a performance dashboard within cPanel for an improved website and server monitoring.
WordPress Hosting – The managed WordPress cloud hosting offered by HostGator promises up to 2.5 times faster load times due to super-charged cloud architecture, low-density servers, CDN, and multiple caching layers. It is a hosting solution that comes managed, which means the automatic updates to your WordPress core, plugins and themes are handled by HostGator, as well as site backups and malware removal. There is also a free CDN service to boost content delivery to your site visitors.
Reseller Hosting – The Reseller hosting plans at HostGator are traditionally preferred by many small web development firms and designers because they provide sufficient storage and bandwidth for development. If you are considering starting your own web hosting business and host many websites, the reseller hosting plans will provide all the features in the cheapest price to host unlimited domains. It comes with powerful tools to help build your clientele, maintain complete control over resource allocation, and upgrade as needed so your business can continue to grow. The reseller hosting plan is bundled with the WHM control panel with multi-language capability, 99.9% uptime guarantee, 400+ brandable video tutorials for your clients to refer, and unlimited MySQL databases with phpMyAdmin access.
Dedicated Hosting – This is the priciest hosting plan that assigns you a physical server for all of your purposes. Your site's data will be independently housed on your own dedicated server, meaning your resources will not be shared at any time. It runs on Linux or Windows, a choice between HDD and SSD hard disk options, receive data centre level DDOS protection and enjoy full root access, unlimited databases, RAID-1 configuration, and 3-5 dedicated IPv4 IPs.
VPS Hosting – In this hosting, the physical hardware is shared with other customers and your server is running as the virtual private machine. There are exhaustive features such as full root access for controlling your entire hosting environment, multiple network security layers to ensure server reliability, and instant scalability with a click of the button. In addition, your data is housed on servers that are protected with RAID 10 disk configuration and come with redundant power and HVAC units. Off-site backups of your entire website are run weekly along with a full suite of development tools to aid in site functionality and design.
Application Hosting – If you do not use WordPress as a CMS, HostGator has you covered by allowing platforms like Joomla, Magento, Drupal, Wiki, and phpBB Hosting to run on Linux, Apache, MySQL and PHP. In addition, there are features like unmetered bandwidth, email marketing, and one-click installs of other helpful applications included with any plan.
Windows Hosting – Most of businesses prefer shared Linux platform, but HostGator takes pride in being one of the few companies to maintain a Windows server platform to make Windows hosting available for those that need it. With the Parallels Plesk Panel, IIS, Microsoft SQL Server 2012 R2, and ASP.NET support, this hosting solution is sure to have everything you need to run a user-friendly website.
See How I Sell Products with Zero Inventory Using a Simple 4 Step Formula
Key Features Overview
| | |
| --- | --- |
| Features | Details |
| Price | $5.95/month (Business Plan) |
| Number of Websites | unlimited |
| Instant DNS Setup | Yes |
| Hosting Speed | 1007ms |
| Website Space | unlimited |
| Bandwidth Included | unmetered |
| SSL Certificates | Positive SSL by Comodo |
| Site Builder Included | HostGator website builder, called Gator, is available for free on all plans |
| Staging Environment | – |
| Full Redundancy | Fully redundant network with no single point of failure |
| Enterprise Security | Yes |
| Daily Website Backups | instant backups |
| 24/7 Access to Server Admins | Yes |
| Email Accounts | unlimited |
| BotNet Security | Yes |
| Site Health and Performance Tracking | – |
| Site Comments | – |
| Website Feedback | – |
| Community Access | – |
| 1 on 1 Marketing Mentorship | – |
Pros and Cons
Pros
Easy Signup process
A variety of feature-packed hosting plans
First time user discounts
Excellent shared hosting offering
User-friendly, good for novice webmasters
Useful site-building software
45-day money guarantee
Free site migration and installs
Enhanced security
Nearly unlimited hosting
Search engine advertising credits
Unlimited storage and bandwidth
Free website domain, and MYSQL and Script Transfer
Customized firewall against DDoS attacks
Free SSL Certificate with Let's Encrypt
24/7/365 phone, live chat, and ticket support system
Up to 2.5x faster servers
Global CDN
Daily backup and restore
Automatic malware removal (for Managed WordPress Hosting only)
1-click WordPress installation

…and Cons
Below-average uptime
Below-average loading speed
Extra charges for backups
Standard pricing trick
Delayed online chat support
Renewal fees can be expensive
The speed, security and extra features come only with the Cloud and Managed WordPress plans
Expect some upsells along the way
Final Opinion
There is no denying that HostGator is among the top names in the web hosting industry, but it does not necessarily categorize it as anywhere near the best one in the industry. It is only because of its marketing that HostGator has earned its big-name status and not because of its performance. Even though HostGator is a customer-friendly host, it cannot hide the fact that the performance is average at best. Its speed and uptime are both below average. One saving factor, however, is its affordable rates. HostGator services are recommended for personal blogs and sites, while commercial sites should look elsewhere.
Alternative Hosting Option
Managing an online business such as an Affiliate Business, you want to make sure you have value for money in the Platform you are Hosting your Business with. So then, how does HostGator stack up against one of it's biggest competitors? Here is a comparison between HostGator and Wealthy Affiliate Hosting!
Join over a Million Members
Who Have Started Their Own Online Business.
Build Your First Blog Before Your Coffee is Brewed!
Learn How to Start Your Own Fun Blog using My 4 Step Formula