Product Name: Digital Altitude: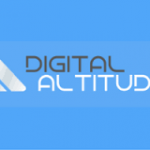 Website: http://www.digitalaltitude.co/
Price: $37 per month for Aspire (basic) level package | up to $19,997 one-time payment
Owner: Michael Force
Rank: 65 out of 100
Product Overview:
Digital Altitude was developed by a former Marine named Michael Force. He is now a successful online marketer and coach to many aspiring marketers who seek to achieve success in the online world.
The premise of his product is similar to most online marketing products – to help others achieve success through online marketing. However, the modules come at a premium price since each provides hours/days of learning materials designed to help those who want to succeed.
The product is designed for people who are prepared to spend in order for them to buy the program. It also allows them to promote the product to others who also have a budget for premium digital products. Not so good for those who don't have deep pockets – therefore Wealthy Affiliate would be more appropriate – read a review here
Pros and Cons:
As with any other digital marketing products, Digital Altitude may or may not be suitable for you. So here's a list of pros and cons for you to consider before deciding on buying the product.
Pros:
It is a high-quality digital marketing product
It provides good support
Provides $1 trial for the Aspire package
You can earn a commission if you are able to sell the product to others who are interested in online marketing
The website itself provides numerous how-tos and tips for readers and members alike
Cons:
The product is expensive
It requires the buyer to have enough budget to spend since the possible amount to spend starts at $37 per month and up to $19,997 one-time payment
You can only earn a commission if and when you are already a paying member
The results are not guaranteed
Who is Digital Altitude for?
Digital Altitude is a high-ticket online marketing product that will require you to spend money as you go further into the program. This is not for a beginner in online marketing especially those who want to earn quick bucks in a short amount of time. Simply put, this is NOT for everyone.
The product itself requires hours upon hours of training; thus, the high price. If you are also serious about learning and making extra cash through commissions, this product also allows you to do that. As long as you are a paying member, you have the opportunity to offer Digital Altitude to anyone who has the budget and strong interest in online marketing.
Product Description:
Digital Altitude provides several packages that fit any budget and level of knowledge in online marketing:
Aspire costs either $37 or $67 per month, or you can try their $1 trial to see if it fits your needs. It is for anyone who wants to start an online business or take their existing one (offline) into the online world. You will learn how to improve website conversions and traffic strategies.
Base will cost you a one-time payment of $397 and it includes 12 modules divided into 3 sections. This package will help you learn goal-setting, business planning, branding, web and social presence, and optimizing your online business.
Rise will cost you a one-time payment of $1,497 and it includes 19 modules divided into 5 sections. This package will help you learn how to make more sales from the right mindset, create epic sales copy, and how to manage your MLM business.
Ascend costs a one-time payment of $6,997 and includes 3 sections. You will learn how to create your personal brand, drive traffic to your business/site, analytics, video marketing, create quality content, and outsourcing tasks, among many others.
Peak will cost you a one-time payment of $11,997 and it consists of 5 sections. In this package, you will learn how to scale your business, make more money with less effort, apply the latest sales strategies, and outsource and automate your business, among many others.
Apex will cost you a one-time payment of $19,997 and it includes 7 sections. You will learn how to create numerous income streams, boost your existing income, minimize your business risk, and become and stay wealthy. This package basically includes motivational stuff and practical recommendations.
Support Offered:
Digital Altitude offers phone and email support to members. You will find their phone number and email right at their website (footer area). Alternately, you can use their "Help" box for topics you would like to know more about. This also has a "Contact us" button in case you need to get in touch with their support team with your concerns.
Verdict: Legit
Want to see who ranks #1? Click Here

---
Please feel free to comment, provide feedback or ask a related question as I'd be happy to respond.
Regards
Rina