Jaaxy has a Site Rank feature which allows you to search for a keyword from a post on your website as shown in the following screenshot.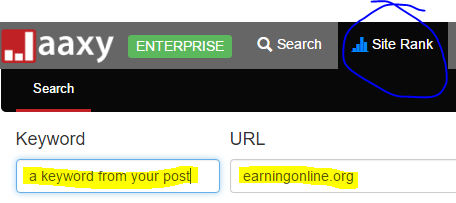 You can see that there are four keyword results showing in this next screenshot, and it shows what position in the SEO rankings each of the keywords are in. It also states what SERP (Search Engine Results Page) it is sitting in on Apr 01, 2017.
So, my keyword phrase 'new entrepreneur ideas' on my website 'earningonline.org' is in 56th position on page 6 on Apr 01, 2017.
But the best result out of the four you see here is the keyword phrase 'why keyword research is important' in 32nd position on page 4 on Apr 01, 2017. I can do a search update every few days or so to keep track of all the keywords I place in the search bar in Jaaxy.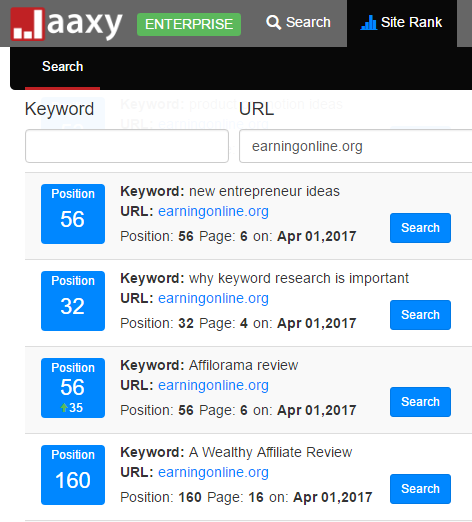 Choose the Jaaxy That Suits YOU Here! Your Online Business will thank you!
---
As always I am available for related questions or simply leave a comment or feedback in the comment box that follows 🙂
Regards
Rina