So what's all the hype about Lurn? Is this the real deal or is LURN another overactive, overzealous underperformer in the online marketing industry? In my Lurn review, I shall reveal all the details about the product and determine if it is any good or not. Read on!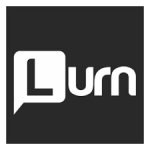 Website:  lurn.com
Price:  $37.oo Motivational Course
              $1,497.00 E-mail Marketing Course
              $2997.00 Publishing Academy Course
Owner:  Anik Singal
Overall Ranking:  80 out of 100
Lurn Product Overview
The company is owned by Anik Singal who is a digital marketer for more than 13 years. He formulated and mastered a digital marketing technique that made him millions of dollars on a constant scale. Now he is giving back to the people by sharing his craft to help others make a successful digital marketing business.
Lurn.com offer subscription-based and free affiliate marketing courses that are suitable for beginners and experienced digital marketers. Each training package contains a step-by-step easy to set up guide, latest online marketing tools, and motivational instructions to help you hit the mark. So what are the advantages and disadvantages if you sign up for this service? Let's find out.
Pros and Cons of Lurn
Pros:
Offers free content
Easy to set up
The jumpstart kit is ideal for beginners that want to explore the world of digital marketing
Experienced digital publishers will also benefit from this course by expanding their entrepreneurial arsenal to grow their business
A learning curve for experienced digital marketers
Introduction to the new tools and software that will make your digital business easier
Convenient, inspiring, and easy to understand courses.
It will give you a perspective on what are the challenges that you are going to encounter and how are you going to come out golden.
An effective guide on how you'll be able to maximize profit through information gathering techniques, how to maintain and get new satisfied customers
The course is like gold refined by fire towards perfection. It offers the use of the latest digital marketing techniques through experience crafted into the simplest and proven way towards a successful affiliate marketing business
If you are not satisfied with the program you can get a refund. The terms will vary depending on the course that you had chosen.
Reputable experienced founder with a proven track record
Cons:
A bit expensive and overhyped
The powerpoint presentation in the courses is not enticing
Experienced entrepreneurs might find it a bit basic but it will teach you how to look for other products
Delayed dispersal of content might exhaust guarantee period
Not appealing affiliate product recommendations for experienced digital marketers
Poor customer support
Some tools don't work as it should
Looking for a Web-based Earning Opportunity you can actually AFFORD? Then GO Here!
Who is Lurn.com for?
The course is suitable for everyone that want to explore digital marketing, dreaming of financial freedom, and people that want to convert their passion into money. They offer courses to help boost your entrepreneurial mindset, launch an effective money-making email marketing strategy, and a proven technique to help you maximize the profit that you can get towards information.
The training courses are absolutely newbie friendly so no worries about that. You can quickly cope with the easy to follow instructions provided in each module.
The Lurn starter packs are:
Future of Wealth – They stopped enrolling new students for this course.
Inbox Blueprint – lets you fully automate email marketing. The price may vary depending on the package that you wish to acquire.
Top of the line training system (videos, practical learning materials, and live examples)
Tools and software
Pre-setup website including the niches
All-in-one package includes quality content and brand specialist
Niche detectives provide reliable data in one place. You can access it anytime with a just single click
Traffic Boost
Reliable quick support access
Site reviews
Publish Academy – a great resource for digital marketers who are up to the challenges and equip themselves with the latest techniques to hit the mark.
You can get it for free by signing up with a valid email address. Later on, you can opt for the subscription-based services that they offer for this package.
Have you had experience with LURN? I would love to hear what your experience has been – use the comment box that follows.