Product name: Solo Build It
Website: http://www.sitesell.com/
Price: Monthly – $29.99
Yearly – and $299
Owner: Ken Evoy
Rank: 60 out of 100
Product Overview:   
"Solo Build It" (SBI) is the new name of "Site Build It." It is an all-in-one online platform that intends to assist interested online entrepreneurs to create 1 functional website. This means not just creating a website, but building a productive business! This also means providing everything that a member needs to start an e-commerce site or business. 
Solo Build It can also be described as a membership site that offers systems and tools through its "Action Guide." It is a set of everything you need to know and have in one place. It is presented in different formats – video, written and mobile – and delivered in a straightforward, step-by-step fashion.
SBI can assist online businesses to thrive, even flourish, because it provides training to its members to be able to perform the difficult tasks associated with online marketing. These tasks are the critical areas in which the majority of solopreneurs fail. SBI identifies these critical areas as the following: "1) the research and planning stage, 2) the creation of high-value content for your site (and social media), 3) traffic-building, and 4) monetization (converting visitors into income)."
CTPM: What Makes SBI Work?
SBI will not just help its members build a website. Its goal is to help solopreneurs build a thriving e-business or successful online venture.  This is achieved by guiding its members, step by step, through its unique system, dubbed as CTPM.
What is CTPM? It is an acronym that stands for Content, Traffic, Presell, and Monetizing. It is simple, but it works. It is also touted by SBI as a "reproducible business-building process."
Content – This comes in the forms of social media "shares" and "tweets," articles, newsletters, videos, podcasts, and the likes. Content connects a website to its audience. This is why it is often thought of or referred to as "king!" Unfortunately, the consumer behavior is volatile. The Internet has also made them "smarter." Thus, they will want to know more about the products they want to buy, even compare them to other brands. This is when they will consume content. It is the reason why SBI makes sure that its members will acquire or enhance certain basic skills, such as keyword research to create relevant, quality and in-demand content that can meet the changing needs and preferences of their audiences.
Traffic – Traffic is a gauge of success – the higher the traffic, the more potential customers for the online entrepreneur. Thus, it is the lifeblood of a website. This is the audience that comes and goes and that comes back and get converted when successfully engaged. This is what every online marketer would want to grow and sustain. SBI teaches its members how to attract the target market. They are also taught to organically achieve this using content, the social media, the SEO or search engine optimization, and by providing the appropriate tools.
Presell – This is all about building trust and confidence among the audience, which is a major concern in e-business where vendors and buyers don't meet face-to-face. SBI teaches its members to utilize original and powerful/loaded content to establish their authority in the niche, establishing trust in the process.
Monetizing – This is every marketer's goal and the last step in the unique process of SBI. This validates if the member's content has been compelling enough to attract enough traffic to engage and convert. "The proof is in the pudding." If the marketer has been successful, then the site should be earning bucks. SBI makes sure that the members will not just have a functional website. It also aims to provide them with strategies and ways to make it generating profits.
The Memberships: How much will it cost you to join?
It doesn't cost much to be a member of Solo Build It. Interested online marketers have options:
They can choose the $29.99, the monthly price that will allow them to build 1 website and make it generating money. It is a good option if a potential member wishes to "test the waters," but scaling is not really an option without paying another monthly price for each website. Others will give you up to 50 websites for the same monthly cost.

They can also sign up at $299 for an annual membership for 1 website. This is a perfect option for returning members or serious marketers. This can save a member $60 per annum per hosted website.
SBI offers a "90-day money back guarantee." This means that signing-up members can get a full refund of their money if they are not happy with what the SBI has to offer. Ninety days is long enough to test and decide whether it is what a member needs. This guarantee is the biggest proof that it is not a scam. The guarantee is also a proof of confidence – that the platform works as it claims. A scam will not offer anything like it.
What can a member get when they are a bona fide member of SBI? Aside from getting a website, a domain name and hosting, members will also get 24/7 support and website security. Solo Build It can likewise teach a member how to:
Research and learn more about their niche

Plan their work

Improve their website

Engage their visitors

Convert their traffic into loyal customers

Grow their brand

Master online marketing techniques
Solo Build It Profit: How Much Can a Member Earn?
Passive income – this is what the SBI platform has been designed to do for its members. This is not an easy or short process. Building a stable, passive income takes time and effort.  And like anything else, it can win or fail.
There is no saying how much can a member earn. There is also no guarantee of success. SBI is not a "get-rich-quick" platform. It offers no magic or miracles to make a site sell overnight. What it does is to lay a good foundation for effective online marketing. The members' success or earnings will depend on how much time and effort they will invest in improving their site and in making the most out of the training and tools:
Training –  This is designed in such a way that upstart marketers can learn the basics of building a functional website so that they can drive traffic to get the site monetized. It also has adequate follow up training to sustain the successful and serious newbies, while further boosting the efficiency and success of advanced marketers.

Tools – SBI has a loaded pack of tools to assist its members to succeed in the basics as well as advanced tasks. Many of these tools have been designed to simplify, what may otherwise be a tedious or difficult chore, from doing niche and keyword research to creating functional and usable sites, as well as adding buttons for Facebook, Twitter, etc.  
To succeed in building a passive income, members should do their share of the work. They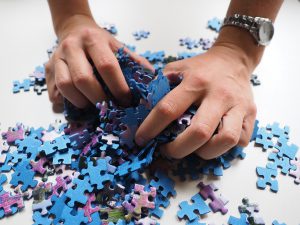 must exert effort to learn what's taught in the training, to pursue updates, and follow the advanced training. These can be overwhelming, especially for newbies. Unfortunately, there is no short-cut to success. Their success will depend on how they will use the knowledge they will learn from the program over time. Eventually, it all boils down to "reaping what they sow."
Pros:
Solo Build It provides a decent training in the fundamentals of building websites and online marketing.

It imparts lessons following a step-by-step process in writing and video formats.

It offers several tools to build a website, drive traffic and monetize it. Some are quite useful.

It has a 90-day money back guarantee.

It offers an opportunity to earn extra through the SBI affiliate program.  

It has a 24/7 forum.

It now has a WordPress option.
Cons:
The SBI lessons can be intense and wordy. The extra fluff can easily overwhelm beginners with its extensive and difficult to digest topics/lessons.

Despite the numerous lessons, there aren't many income-generating categories.

Some lessons and aspects of the training need updating.

There is no free membership for those who want to test the platform.

The membership is more expensive than other similar platforms, and for

only one website.

SBI is pushing its SiteDesign system

,

even when

there is already a WordPress option.

It takes time to get answers and support.
Who is Solo Build It for?
Solo Build It is for any interested online entrepreneur. Beginners can particularly benefit from it because it offers basic lessons about online business that these are taught in a step by step manner, from building a website to making it earn. The lessons are not the easiest, though, but they work if they will be patient and would be willing to invest time.
It can also serve the purpose of online marketers who have yet to achieve a flourishing online business. Succeeding in online entrepreneurship isn't just about how much a marketer knows. It is also about applying and making the most out of the appropriate tools, techniques, and information.  With its useful tools and updates, it isn't unusual for old members to come back and for its advance members to stick around.
Product Description:
The Action Guide (AG) is the "heart" of the Solo Build It. It is a comprehensive, business-building process that provides all the necessary training lessons to start building a website and monetizing it. These are presented in both written and video formats, and it can also be accessed using mobile devices.
The Action Guide breaks what could be a complex business-building process into a 10-day training course (with an introduction). With each day, a new skill is built or honed. Website creation is just one day (Day 6), the rest is about building a thriving e-commerce business.  It is broken down into:
Intro – The Big Picture – What to expect in the first 10 days. CTPM revealed.
Day 1 –

Learn and Master the All Important Fundamentals

: This lesson prepares the members to get started with building the site and business.

Day 2 –

Discovering and Developing the Best Site Concept:

This is when the member plans the site by brainstorming and evaluating niche and keyword ideas.

Day 3 –

Building the Blueprint:

This covers the making of the "outline or blueprint" to see how the pages and content will be designed and how they will fit together.  

Day 4 –

Planning and Exploring the Monetization Options:

This covers the important aspect of making the website earn by assessing the monetization potential of the niche.

Day 5 –

Refining the Site and Registering its Domain Name:  

This is the "Point of No Return," when members must decide on the character that they want the site to have and as a basis for its domain name.

Day 6 –

Building the site that Gets Attention and Following:

This is when a member starts with the construction of the site – "brick-by-brick."

Day 7 –

Attracting Organic Traffic:

This is all about pumping "life" into the business as 10 content pages get published.

Day 8 –

Developing Relationships:

Connecting to your audience is the template for building trust to fortify or boost "preselling."

Day 9 –

Getting to Know your Visitors:

Efforts are exerted to get to know the demographics of the audience. This is how the traffic can be converted into loyal consumers and followers.

Day 10 –

Monetizing the Site:

This is when the members execute their monetization plan.
AG also introduces its member to its useful tools, such as:
Brainstorm It

– This is a keyword research tool that can guide members in picking lucrative niches and research keywords.

SiteSell Supply

– This is used to evaluate the competition.

Site Info

– This tool can help members review and learn more about any keyword

Site Builder

– This is SBI's foremost tool for building the member's website.

Socialize It

– This is the tool to use to add sharing buttons.

Face It

– This cutting-edge tool allows members to integrate Facebook into their sites.

Mobilize It

– Get the site optimized for mobile devices using this tool.

Content 2.0

– This tool allows members to invite their audience to submit content.

Members can also access other tools for various purposes, such as MailChimp Integration with SBI, Fully Responsive Templates, EU Cookie Widget, and Twitter Follow. Members can also access tools for hosting and secure hosting, site designs, and mastery of online marketing
Support:
SBI offers a good training, particularly for beginners. The Action Guide has everything that any newbie would need to get started. It is also backed up by a 24/7 SiteSell Support from a community – a forum that is shared with the rest of the members. This is where new members can head to in order to find answers when they are slowed down by difficulties while implementing the lessons.
The community is private – only logged-in SBI members can join the forum. It is full of generous and like-minded solopreneurs. Here, the members are genuinely collaborating and helping one another. It is, in fact, dubbed as "The Place for Friendly, Business-Building Discussion." The topics are discussed thoroughly. Some advanced members, however, do feel that it's outmoded look is diminishing its appeal.
The Verdict
Is Solo Build It a scam?  It isn't. It is a legit way for online entrepreneurs to learn how to build a website and e-commerce. It offers training and a 90-day guarantee – these are not commonly offered by scams. Typically, scams will just squeeze you for money and leave you out to dry.
Many old members have left because it has not been competitive enough. Many say that "it isn't just what it used to be." Yet, many are now coming back since updates, such as the inclusion of the WordPress option and the addition of more helpful tools, have been made. This could be a good sign that SBI is evolving for the better.
Is it the best platform that online entrepreneurs can use to learn website building and e-commerce? There is really no perfect place or site to provide everything that an online marketer may need. SBI is a good place to start, but there are other sites – some are not as good and some are better with more PROS than CONS. For instance, if you want to generate extra bucks through affiliate marketing, there are other "cheaper" and better options and more bang for your buck!

How soon can it monetize a site? SBI isn't a get-rich-quick scheme. To get the results that the members want – improve their marketing skills, come up with high-quality content, pump traffic into the site, make the design of the online storefront better, earn more, etc. – they must do their share of the work too. It works, just like many other similar platforms. To keep your business going, however, they must go through the process – the 10-Day training course or Action Guide is the starting point.
Would you recommend Site Build it to your friends who are looking for something like it? SBI is a comprehensive program that provides adequate training for upstart site builders and entrepreneurs. It may not be the best platform out there and there are other options.
Want to see who ranks #1? Click Here
---
Have you used this platform and are you pleased with it? I would love to hear from you! Use the comment box that follows…
Regards
Rina 🙂