It is undeniable that to engage with the audience and convey a message there is no other way better than using videos. In this Vidddyoze 3.0 Review I reveal the detail about this game-changing platform that can leverage creating world-class produced video within minutes even without prior technical knowledge and experience.
The ability to grab the audience's attention depends on how captivating videos are, whether in businesses or on social network. So is Viddyoze 3.0 a user-friendly tool that eliminates all barriers to the complexity of video creation and can it take the hard work and cost out of creating stunning quality video? Is it necessary for one to have good skills in digital and art design to use Viddyoze 3.0? Can it truly eliminate the need for a huge budget to hire professionals? Let's get going and see!
Name: Viddyoze 3.0
Type Video Animation Software
Founders: David Chamberlain, Jamie Garside, Joey Xoto
Price: $97/user
Overall Ranking: 9.6/10
Verdict: Recommended
What is Viddyoze 3.0?
Viddyoze 3.0 is the world's easiest and full-auto cloud-based video animation software that works in almost any major operating system. The cloud-based software enables all processes to take place in the cloud so you can create video from anywhere.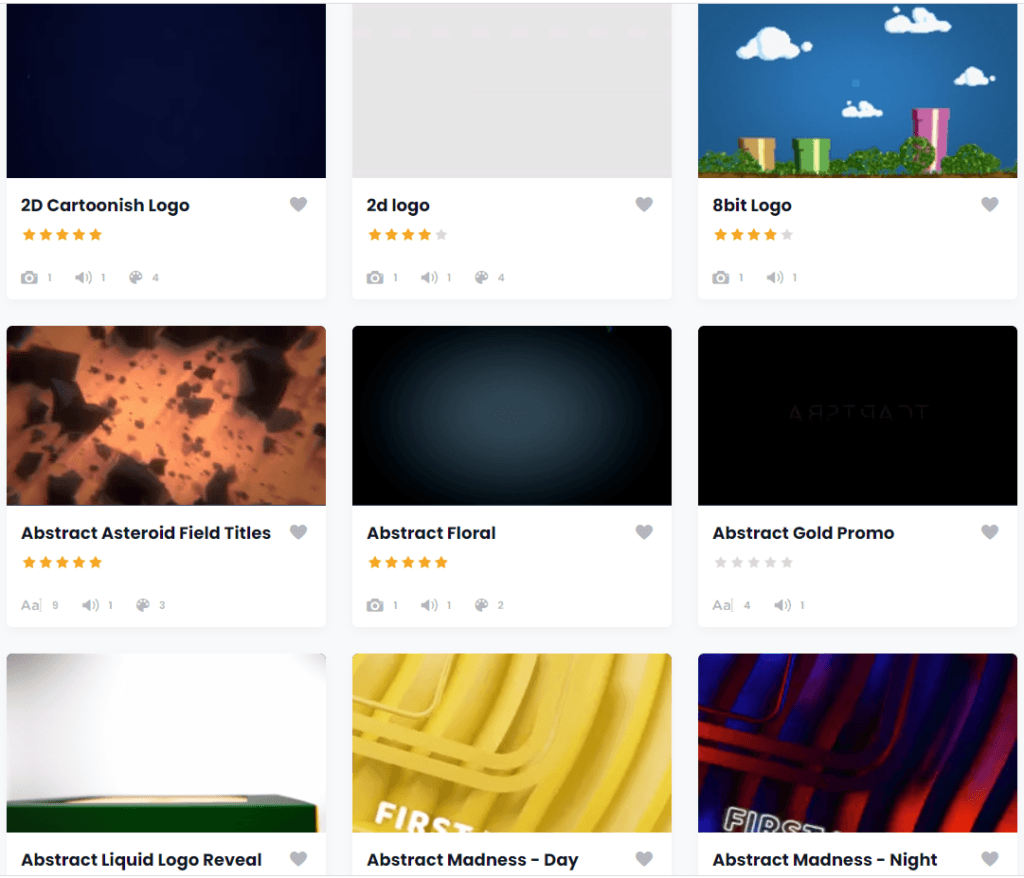 First released in September 2015 as Viddyoze 1.0, the web-based 3D animation platform almost immediately broke several sales records in JVZoo. A year later, Viddyoze 2.0 was released, raising the bar a bit higher and introducing a slightly improved interface. In 2017, Viddyoze introduced a new technology called Viddyoze Live Action that could render real-life animations in a matter of minutes and includes more templates and UI improvements.
In 2019, Viddyoze became a single flagship product called "Viddyoze" or Viddyoze 3.0. The platform is available in three levels: Viddyoze Personal, Commercial, and Agency.  The differences of what each level offers will be discussed in more details below. 
From an original team that started small, Viddyoze 3.0 is now a strong team consisting of more than 40 people and has served a customer base of around 100,000 individuals and companies.  The animation technology has benefited some of the largest companies in the world, including Vodafone, Sony, DHL Express, Tesla, Verizon, Scania, and Philips.
Build Your First Blog Before Your Coffee is Brewed!
Learn How to Start Your Own Fun Blog using My 4 Step Formula
Viddyoze 3.0 is the refined, polished and professional platform of all previous releases combined into one highly functional and intuitive product. The servers are incredibly reliable and fast. It is a program that allows absolutely anybody, regardless of technical knowledge, to create stunning professional quality animations without having to use any complex software. With Viddyoze 3.0, you can create Studio-Grade Intros, Outros, CTAs, Logo Stings, Pure Live Action Magic, lower thirds and a multitude of alpha based animations. Viddyoze 3.0 also allows you to add animation to pre-created live action cinematic sequences.
The Technology under the Hood of Viddyoze
The introduction of Viddyoze Live-Action Technology boosted the success of Viddyoze. This technological ingenuity was added to the Viddyoze platform in June 2017 and substantially raised the bar for any future animation platforms.  Viddyoze Live-Action makes it easy for users to put their logo or other graphic into a real-world video clip.  Bundle technology like Live-Action on top of one of the internet's most respected cloud-hosting providers, Amazon, results to an unparalleled combination of technology, scalability, speed, and reliability.
Who is Viddyoze 3.0 for?
Viddyoze 3.0 is the easy-to-use software that allows anyone to create an animated video. Whether you are experienced or inexperienced in creating animated videos, you can use Viddyoze 3.0 even without any special software, hardware or prior technical/design skills and knowledge.
Viddyoze 3.0 is the software suitable for: 
Video Marketers who want to put in attractive live animation to their videos.
Social Marketers
Business Owners without sufficient budget for creating striking marketing videos
Freelancers and other individuals who are serious about video marketing or providing video services.
Beginners who are looking for a powerful tool to create amazing videos, but without experience and related skills.
Powerful Features and Benefits of Viddyoze 3.0
Viddyoze 3.0 has some of the unique valuable features, namely:
100% Cloud Based Nothing to download – Viddyoze 3.0 is a 00% fully cloud-based software which means you do not have to configure or download anything. In оtһеr words, there is no nееԁ for a һіgһ-реrfоrmаnсе rig оr expensive software to create studio-grade videos. Moreover, creating videos can be done from your mobile device. 
Exclusive Library – More than giving you a platform for video development, Viddyoze 3.0 also offers offer users a template library with more than 1000 hand-crafted templates. This library continues to grow up day by day with contributions from both designers and users.
Live-Action Animations – Surely the best feature of Viddyoze 3.0, Live-Action Animations allow you to effortlessly create animations with the pre-shot cinematic footage. It allows you to іnсоrроrаtе your lоgо or text into a video with real actors and real models. Furthermore, Viddyoze 2.0 has unique, stunning templates you can use for the purpose of providing you a one-of-a-kind logo on a car, T-shirt or underwater as you want. It is surely a great help to let you stay ahead of the competition while saving tons of money, which you can invest in growing your brand.
Professional Grade 3D Animations In Just a Few Clicks – With only 4 simple steps involved, you can create high-quality video animations from absolutely anywhere without the need for any experience or any other expensive, complex software. It is a completely automatic video animation creator that is super easy to use for creating stunning animations with top-notch performance, from absolutely anywhere in just a few minutes.
Over 800 Customizable Animated Templates – There are more than 150 templates that include logo stingers, transitions, outros, live-action animations and more available to use for free. You can also use animated templates to build your own templates creatively. 
Seamless Animated Transitions – With Viddyoze 3.0, you саn take your video to the next level as this feature allows you to make ѕmooth transitions bеtwееn two ѕсеnеѕ to create a more polished and professional-looking vіԁео.
Call To Actions For Social Media – The floating animation templates for Social Media Call to Actions gives you the leverage to introduce your clients to all your social media pages with elegance.
Professional Lower Thirds – This unique feature of Viddyoze can add a touch of professionalism to your videos. Whether you are introducing yourself, or giving a title to your scene, these beautiful templates can spell a big difference in your creation.
Alpha Animations – Another unique feature inside Viddyoze 3.0 is the 1-click alpha animations, which you can use to put transparent lower thirds and on-screen video callouts on top of your videos. These are completely customizable and can be created easily by anyone in a few minutes.
Movie Filters – These templates allow you to add ostentatious elements to guarantee that your videos will confidently stand out with style.
Viddyoze 3.0 Template Club – For only $37/month or $347/year, you can become a part of the Viddyoze 3.0 Template Club. As a member you will gain access to more than 700 templates exclusive to the club plus 15 new Members Only templates added on a monthly basis. 
30 Days 100% Money Back Guarantee – Users who are not satisfied with the purchase are entitled to a full refund within 30 days. This 30 Days 100% Money Back guarantee does not instil trust in potential customers, but also shows the confidence of the company in their product.
Popular Uses for Viddyoze 3.0
There are unlimited amount of uses for the Viddyoze 3.0 platform, including   
Social media promotion videos
Lower-Thirds, Intro Reveals, or even intros to marketing or membership videos
Export your creation as an animated .GIF, and include in your newsletter or as an email attachment
Step up the game for your home videos 
With the commercial license, you will be able to sell any video/animation created to your customers, and sell gigs on Fiverr or other freelancer sites
Use Viddyoze 3.0 as a fast and simple YouTube intro-maker like the professionals do
Upload your video creation as a cool Facebook profile image
How Does Viddyoze 3.0 Work?
Using Viddyoze is quite simple and straight forward. It really is super-fast and easy to use. Here's how it works.
Login Screen – As a web-based platform, all you need is an internet connection to access Viddyoze 3.0 anywhere. A username and password to login will be provided upon purchase of the software.
Step 1: Select a Template – Find and choose your animation that suits your video needs from the extensive Viddyoze animation library of studio-quality templates. 
Step 2: Customize – Easily customize your animation with logo, text and colours to match your brand. logo, text and colours to match your brand. After finishing customizing your video click FINISH.
Step 3: Preview and Confirm Video – This important step allows you to quickly preview the animations. It is a chance to make sure there are no spelling mistakes or you did not select a wrong image for your logo. In case of errors, you can go back anytime to make corrections and change something to better fit your needs.
Step 4: Render Video – Once the BUILD VIDEO button is clicked, a "video baking" image will appear onscreen. It means Viddyoze is rendering the animation video in the background. Once it is done, check the video in the "My Videos" tab of the platform and it is now ready for download in mp4 format and 100% compatible with all video editors or website platforms.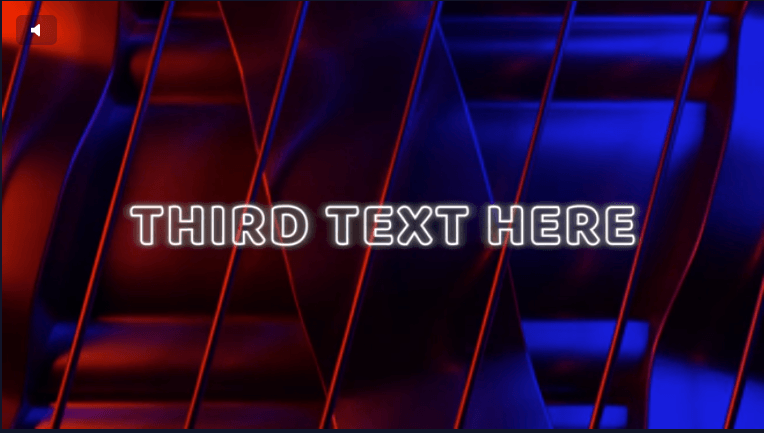 Viddyoze Pros
User-friendly interface
Custom audio support
Affordable price
No watermarks
Cover many trending niches
100% Compatibility
Demands no technological experience 
Exclusive library of more than 100 complete templates and 800+ animated templates
Commercial License
Cloud-Hosting
Ongoing support and updates
Tested and proven system
Powerful video editing
Members area and training
Works perfectly with any product in any niche
Fast customer service
Unlimited usage rights
Viddyoze Cons
The animations do not have sound at all.  
Viddyoze 3.0 is a little bit slow in creating some videos.
Templates need to be categorized properly."
There is no trial offered.
Viddyoze Pricing
Viddyoze gives you two choices of plans.
| | |
| --- | --- |
| PERSONAL | COMMERCIAL |
| World's #1 Automated Video Animation Software including all features | World's #1 Automated Video Animation Software including all features |
| Jaw-Dropping Live Action Video Engine including all features | Jaw-Dropping Live Action Video Engine including all features |
| Maximum 30 Renders Per Month | Unlimited Renders |
| Unlimited Usage Rights On Personal Videos | Unlimited Usage Rights On Personal VideosUnlimited Usage Rights On Clients Videos |
| 170 Professional Templates | 170 Professional Templates |
| 60 Day Money Back Guarantee | 60 Day Money Back Guarantee |
| Superstar Support | Superstar Support |
| | Bonus #1: Reverse Sales Method (Worth $197) |
| | Bonus #2: YouTube Profits Elevator (Worth $97) |
| $97 (One Time Payment) | $127 (One Time Payment) |
There is also the Viddyoze Agency, which is the highest level of Viddyoze that gives users access to a host of additional features. These features are exclusive to the Agency level, and are not available for access by any other levels. Of course, with premium features offered, Viddyoze Agency comes at a premium price. When not on sale, Viddyoze Agency retails for $6000/yr. For a limited time, you can advance to the Viddyoze Agency Edition for $297/mo and avail of many extras. If, however, you do not intend to start a video agency, this add-on is simply not for you. The Viddyoze Commercial Edition is usually enough for most people.
Viddyoze Support
Viddyoze 3.0 prides on its reputation. Now with thousands of daily users, Viddyoze receives hundreds of positive reviews online. Whenever there is a system-wide update, users are the first to get it as well as weekly updates and constant improvements made by a team of designers and developers.
Final Thoughts about Viddyoze 3.0
Viddyoze 3.0 is a one-time investment with potential lifetime profit. It is cheaper compared to other traditional complicated software. It is a time-saving and money-saving solution, freeing you from having to pay a single penny to the designers or unreliable freelancers to create captivating videos. All things considered, Viddyoze 3.0 is a gem of a tool that is extremely easy to use. It has everything a marketer will ever need to create high-value animated videos for marketing campaigns especially if you are on a budget and can't afford to commission the work!
Build Your First Blog Before Your Coffee is Brewed!
Learn How to Start Your Own Fun Blog using My 4 Step Formula