Use this free keywords tool to boost your websites rankings or PPC and SEO marketing campaigns? Simply enter a search below to BEGIN your research.

Keywords are important for ranking. But keywords without relatable concepts will not generate traffic to your website the way you think it might. Search engines are becoming smarter at recognizing a body of text, in other words, content & concepts rather than single keywords or keyword phrases alone – see this in the following screenshot.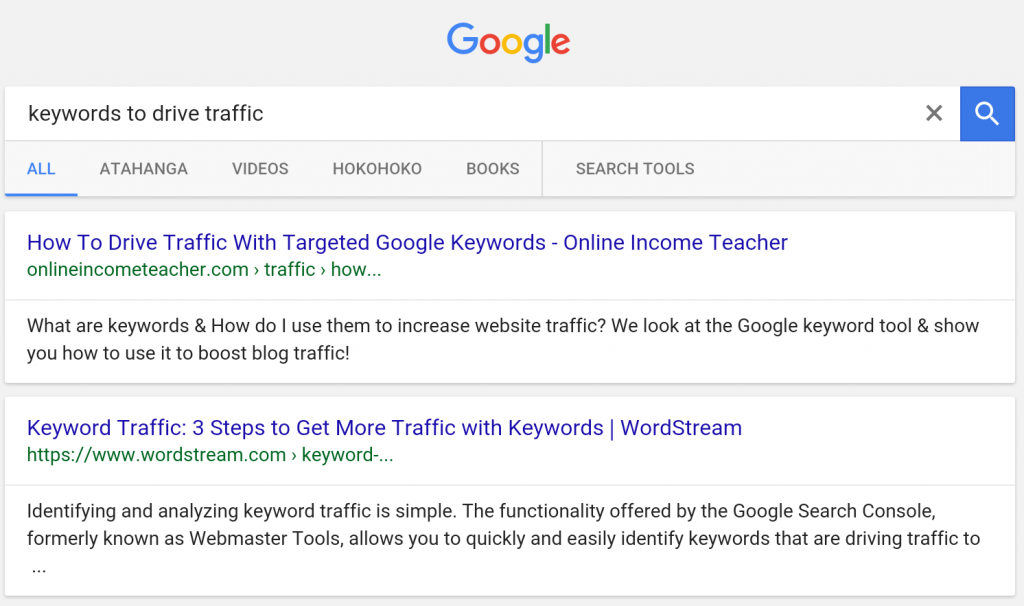 Why ranking is important…
Where you rank in a 'search result' determines your chances of generating traffic to your site. If you sit in the top 3 of a search result then you are ranking highly. But remember, its not just about keywords but also about the related concepts of a body of text to the keywords and phrases. If your keyword phrase is 'fast black cars' but the body of text is about something totally different from 'fast black cars' you won't rank well. Back in the day, people might have been tricked into clicking a website's link based on a keyword or phrase alone. That doesn't happen anymore because the search engines are now a lot smarter. In the following screenshot, the keyword search results including pics are related to 'fast black cars' and 'fast cars'.
How to write keywords into content for your website.
Competition is rife but not unbeatable. The information you provide on your website must be relevant. Keywords and phrases alone will not get you good rankings.  So learning to write content from keywords is necessary if you want to be a success. You will be learning what successful online marketers already know. How to get traffic to your website using relevant keywords and phrases, and content. So go for it and give your competitors a run for their money.
Please leave a comment and feedback with regard to any related topic. Feel free also to suggest any related subject matter you would like to see here. I will do my best to add it to the website.
Regards
Rina