The beauty and cosmetics industry is ever-rising despite the global challenges we face each year. In fact, in 2018 the global cosmetics market was worth more than US$600 billion and is likely to hit US$1 trillion by 2028. You might wonder why this is, but beauty products are just some of those small luxuries in life that people are looking into to make them feel and look good.
While there are only a handful of world-renowned brands that dominate the industry, there are also small independent companies that make a name for themselves using online presence to reach their target market. The use of e-commerce, social media marketing and affiliate marketing are just some of the most important methods that these independent brands rely upon in reaching out to their customers, minus the high price of traditional ads.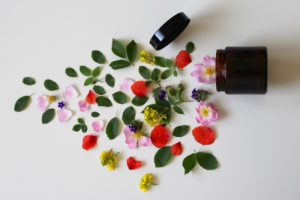 If you love beauty products and have a niche website dedicated to them, here's a list of 20 of the best beauty affiliate programs you might want to try and promote to your audience. I have tried to give you a cross section of affiliate programs related to the beauty and cosmetics industry but you can find more suited to your needs, and I explain how at the end of this article.
Alpyn Beauty
Tula Skincare
Gillette Venus
Manigto
Mica Beauty Cosmetics
Top Secret
Yves Rocher Makeup and Haircare
Dermstore
Farmacy Beauty
Bend Beauty
Stowaway
Xlash
Violet Grey
Wish Trend
Ecco Bella
Olay Beauty and Skincare
Murad
Beauty Store Depot
Erno Laszlo
Mommy Makeup
1. Alpyn Beauty Affiliate Program
Earn 25% commission

Alpyn Beauty is a sustainably sourced line of skin care products formulated without any harmful chemicals or synthetic ingredients. Not only are their entire skincare line of products natural and powerful, they also truly deliver proper moisturizing for the adventurous, outdoorsy type.
Alpyn Beauty has an affiliate program that currently offers an impressive 25% commission on all tracked online sales, making it a profitable combination with the high-priced top-quality skin care products for high-performing affiliates. Alpyn Beauty uses the ShareASale platform to manage their affiliate program.
Join the Alpyn Beauty Affiliate Program
2. Tula Skincare Affiliate Program
Earn 20% commission
Tula has an impressive skin care line using unique ingredients like probiotics and superfoods such as apple, blueberry, hyaluronic acid, kefir and watermelon. Their website is a convenient online shop for customers who are looking for safe, healthy, and completely non-toxic skin care products categorized by product type or by specific concern.
Tula's affiliate program offers a strong 20% commission rate, while at the same time, gives their affiliates peace of mind for promoting some of the best and safest products in the market.
Join the Tula Skincare Affiliate Program
3. Gillette Venus Affiliate Program
Earn 20% commission

Alongside with its parent company Gillette, Gillette Venus is also a subsidiary of Proctor & Gamble. The company has a wide collection of shaving gel, electric shaving devices, blades, razors, and Olay skin care products for women.
Signing up for the Gillette Venus affiliate program can be done via CJ Affiliate. Upon acceptance to the program, affiliates earn 20% commission and receive exclusive promotions and newsletters.
Join the Gillette Venus Affiliate Program
4. Manigto Affiliate Program
Earn 20% commission
Manigto is one of the newest and most innovative online stores that offer men's grooming product lines made with the best ingredients. Suitable for all hair styles, Manigto's quality products contain healthy ingredients such as collagen amino acids or hydrolysed wheat proteins meant to combat hair loss and keep the scalp enriched.
An affiliate program is available, offering a commission of 20% on sales. This mens product will be ideal for any beauty blogging website. Need a website? No problem, go here to get yours for free!
Join the Manigto Affiliate Program
5. Mica Beauty Cosmetics Affiliate Program
Earn 18% commission
Mica Beauty is the leader in the beauty industry, offering a line of mineral makeup with superb professional quality. Their amazing products are shipped worldwide.
As impressive as their all-natural cosmetic products are, Mica's three-tiered affiliate program is a drawcard. A solid 18% commission is offered at the first level, and subsequently becomes a smaller percentage at the next level when you refer other affiliates. A rare component of the program is the lifetime cookie tracking.
Join the Mica Beauty Cosmetics Affiliate Program
6. Top Secret Affiliate Program
Earn 15% commission

Top Secret offers a safe, hypoallergenic, effective, and the most natural-looking cosmetic solution to achieve thicker, fuller-looking hair. The temporary solution to enhance the appearance of thinning hair is great for both men and women.
Affiliates receive an amazingly high commission rate of 15% on all online purchases processed with valid payment for their natural-looking and high-quality temporary hair enhancing products. The company runs frequent sales and promotions to help boost sales conversions. The cookie duration is 30 days. The affiliate program and payouts are managed by Refersion.
Join the Top Secret Affiliate Program
7. Yves Rocher Makeup and Haircare Affiliate Program
Earn 15% retail commission

Yves Rocher is known for its product – Botanical Beauty. It is a large selection of beautifully concocted botanical products, such as face care, fragrances, makeup, bath and shower, body and hair care, and gift ideas, all created to respect the body and is respectful of nature. Customers enjoy great customer service experience, including a free gift with any purchase, and attractive promotions.
The Yves Rocher's affiliate program is managed by Commission Junction. Signing up can be done via the CJ Affiliate network. Affiliates are offered an incredibly high 15% commission rate on online sales and not from their catalogues or magazines. Affiliates are provided access to links and banners, product data feed, and sales tracking, as well as to free gifts and test samples. Cookie life is good for 30 days.
Join the Yves Rocher Makeup and Haircare Affiliate Program
Want to Earn From These Affiliate Programs?
You Need a Traffic Producing Website That Converts Readers into Buyers.
Let Me Show You My Exact Method
20 Best Beauty Affiliate Programs in 2020
8. Dermstore Affiliate Program
Earn up to 15% commission

Dermstore has a huge selection of skincare, makeup, hair care, and bath and body products. Consumers are guaranteed to find something that works for them from more than 500 brands all approved by a certified dermatologist.
It is free and easy to sign up as an affiliate. Just simply complete the online registration form and wait for approval. Dermstore's affiliate program offers up to 15% commission – with rates varying slightly by brand. The huge volume of products and hard-to-find brands contribute to the high conversion rate. Affiliates can share links and promotions with customers and earn commissions on every sale referred. Commission Junction manages the program and provides affiliates with real-time reporting of all commission earnings.
Join the Dermstore Affiliate Program
9. Farmacy Beauty Affiliate Program
Earn 15% commission

The skincare line of Farmacy Beauty uses only locally sourced organic ingredients to create unique and powerful formulas to cleanse, hydrate and heal the skin.
Farmacy Beauty has an affiliate program that offers a strong 15% commission rate and access to new products and promotions. Just head over to Skimlinks, Viglink or ShareASale to sign up for an account and fill out a simple form. Upon approval, you can sign in into your account and accept Farmacy's Affiliate Agreement terms. As an affiliate, you can start posting links on your blog and social media channels. Every time the link is clicked, you earn the corresponding commission when items are purchased as a result.
Join the Farmacy Beauty Affiliate Program
10. Bend Beauty Affiliate Program
Earn 15% commission
Bend Beauty is a company that is both passionate about and committed to the science of skincare. They currently feature science-backed supplements with effective anti-aging formula, and another with marine collagen for skin, hair and nail maintenance.
Their affiliate program offers an above-average 15% commission rate with a tracking cookie good for 90 days. Affiliates receive a unique URL for online promotion of Bend products, as well as a variety of beautiful visuals that can be used on social channels, websites or blogs. When the unique link is clicked, the affiliate receives a commission on the full sale.
Join the Bend Beauty Affiliate Program
11. STOWAWAY Cosmetics Affiliate Program
Earn up to 25% commission

STOWAWAY Cosmetics create the right-sized beauty products thoughtfully designed in
response to women's problem of going through the frustration of carrying around makeup
products that do not fit into their purse or bag easily. At half the size and half the price,
STOWAWAY Cosmetics offer premium products that are easy to keep and take along
wherever you go!
STOWAWAY Cosmetics sets their affiliate program up with impressive commission levels
that pay as follows:
 Default: 20% commission
 $1,000-1,999: 21%
 $2,000-2,999: 22%
 $3,000-3,999: 23%
 $4,000-4,999: 24%
 $5,000 or over: 25%
Cookie life is 45 days.
Join the Stowaway Cosmetics Affiliate Program
12. Xlash Affiliate Program
Earn 15% commission
Xlash offers science-backed products for longer and thicker eyelashes and eyebrows, including serums and special mascara.
Affiliates accepted to the Xlash affiliate program are offered a solid 15% commission rate and provided access to regular affiliate contests and promotions. The program allows affiliates to earn money by placing links, banners and product reviews on their respective websites, social media accounts, video channels or emails that lead consumers to the Xlash' website. Each time a referred customer makes a purchase, a commission is earned by the concerned affiliate via payment option selected on the Shareasale account. Cookie is for 30 days.
Join the Xlash Affiliate Program
13. Violet Grey Affiliate Program
Earn up to 12% commission

Violet Grey is a beauty company that offers nearly 100 brands promoted by leading Hollywood makeup artists, experts and specialists.
The Violet Grey's affiliate program is an invite only list as a mean to ensure that the products are only being marketed on sites that uphold the company's beauty standards. Application can be done by sending an email to affiliates@violetgrey.com with your name, country and authenticated email address. Approved affiliates will be extended an invitation with the potential to earn a generous 12% commission rate. The program offers 30-day referral cookie, daily data feed, and dedicated assistance to answer questions. The program is managed by Commission Junction and Viglink. Violet Grey offers a wide range of coupons, deals, and special affiliate offers upon every approval.
Join the Violet Grey Affiliate Program
14. Wish Trend Affiliate Program
Earn 12% commission
Wish Trend is a company that offers brands and products for restorative skin care. The carefully selected brands promote the company's standards and philosophy of restoring and bringing out the skin's natural beauty through safe and natural ingredients.
The Wish Trend's affiliate program offers a solid 12% commission with 60-day cookie. The program is powered by the leading affiliate tracking software, Post Affiliate Pro, to properly track referrals and credit them to the affiliate's account. Affiliates have early access to test and review new products, and are given a monthly coupon that can be used by them or their audience. They also watch for top-quality content from their affiliates and will promote some of the best affiliates in their program. The company works closely with affiliates to help them both succeed and grow as content creators.
Join the Wish Trend Affiliate Program
Want to Earn From These Affiliate Programs?
You Need a Traffic Producing Website That Converts Readers into Buyers.
Let Me Show You My Exact Method
20 Best Beauty Affiliate Programs in 2020
15. Ecco Bella Affiliate Program
Earn 12% commission
Ecco Bella, which means "behold beautiful," is a beauty company with passion for natural, organic, and cruelty-free beauty products. Their innovation uses natural and pure plant-based ingredients that went through thorough clinical studies and trials to ensure their benefits to the skin.
Affiliates can earn 12% commission on all sales, while feeling good about promoting a company with concern for both their customers and animal life as evident in their healthy products and ethical practices.
Join the Ecco Bella Affiliate Program
16. Olay Beauty and Skincare Affiliate Program
Earn 11% commission


Olay is a global skincare brand with more than a hundred beauty and skin care awards for their product line that caters to a variety of skin types.
Interested parties can sign up for the Olay affiliate program via FlexOffers, Viglink and CJ Affiliates. Affiliates are entitled to 11% commission on sales through their website. The program gives access to a 45-day cookie duration.
Join the Olay Beauty and Skincare Affiliate Program
17. Murad Affiliate Program
Earn 11% commission
Murad is a global leader and a foremost authority on skincare science. Their products include acne treatment, anti-aging, and cellulite and age spot treatment, using formulas that alleviate all types of skin concerns.
Affiliates can earn 11% commissions on all orders with an average order value of $90. Their affiliate program, with a 7-day tracking cookie, is managed by Commission Junction. Affiliates are provided with dynamic banners and text links to help promote the company's products. An in-house team is available to help affiliates succeed and increase their monthly commissions.
Join the Murad Affiliate Program
18. Beauty Store Depot Affiliate Program
Earn 11% commission

Founded in 2005, Beauty Store Depot is an eCommerce site that offers a great selection of beauty products at the best prices online. Customers can shop from more than 4,000 trusted beauty brands at competitive prices. The quality products come with purchasing incentives like free samples for every order, free and fast local shipment, and an easy return process.
Affiliates receive 11% standard commissions with a 45-day cookie life. The site has a high 5% conversion rate. Shareasale manages the affiliate program that offers tools, creative educational product information, and featured products and promotions, all for the purpose of helping affiliates succeed. A dedicated affiliate management is also available to assist with custom requests.
Join the Beauty Store Depot Affiliate Program
19. Erno Laszlo Affiliate Program
Earn 10% commission

Since 1927, Erno Laszlo has been creating ground-breaking skincare discoveries to care and celebrate any woman's skin, from princesses to Hollywood celebrities and all skin-conscious women.
Erno Laszlo provides an in-house affiliate program that offers 10% commission on all sales made via shared links that give consumers full access to the company's promotions. The text and creative banner links are constantly updated to provide affiliates with fresh content. Affiliates are also given access to the full Erno Laszlo collection, latest product links and promotional coupon codes.
Erno Laszlo partners with Commission Junction to manage the affiliate program. The average order value is set at an extremely high $150+ and the cookie duration lasts for 30 days. Affiliates are given real-time reports of traffic generation, including commission earnings and offers for each item. Before signing up with the program, be sure to thoroughly read the terms and conditions prior to promoting their products. The company has a search policy for affiliates, and it is prohibited to use the trademark name or domain name, and misspell it.
Join the Erno Laszlo Affiliate Program
20. Mommy Makeup Affiliate Program
Earn 10% commission
Mommy Makeup was founded by a mother who believes moms should have access to fashion, style and makeup despite having children. The product line consists of 15 different items for face, eyes, lips and makeup sets that can be applied by busy moms in just six minutes. The site offers videos, tutorials and blog posts with helpful information.
Mommy Makeup has partnered with ShareASale to manage their affiliate program. It is free to join by simply filling out the online registration form. Affiliates are offered a 10% commission on all products, without restrictions. The program provides all the tools needed to earn commissions, including newsletters, product sneak peeks, product feed, promotions, creative banners, and deep linking. Cookie life is for 60 days.
Join the Mommy Makeup Affiliate Program
How to Find More Affiliate Programs
Conducting a Google Search is a great way to find more income earning affiliate programs related to beauty and cosmetics that are more suited to your site or needs. Or perhaps it's food related affiliate programs you are interested in, or maybe Pottery? No matter what your interest is, the following screenshot is an example of a Google affiliate programs search that you can conduct yourself!
Alternatively, go directly to an affiliate program network platform such as ShareAsale to browse the many merchant product companies and join the ones you would like to earn commission from!
The Best Way to Get Started with Your Own Affiliate Marketing Website
If you are just starting out and want to see what is available to you, not just in the way of affiliate programs but also tools such as Website Building and Hosting and affiliate marketing step-by-step training, then head over to Wealthy Affiliate, a platform made for pupose – no credit card required.
Join over a Million Members
Who Have Started Their Own Online Business.