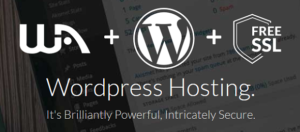 I reveal the detail of the power in this Insight Into Hosting At Wealthy Affiliate. I use my own experience and this website 'Earning Online' as the example. The surprising thing to most would be the amount of services there actually are in Wealthy Affiliate. So, lets dive in and see!
Quality Hosting Platform for My Web-based Business
I thought it would be great to provide you with an insight into the quality hosting platform that I use to manage this website 'EARNING ONLINE' at Wealthy Affiliate. I have full access to the platform because I am a premium member and I built and prepared this profit earning website as a result. I didn't really know what I was looking for since I was new and inexperienced, but for sure knew that online marketing was how I was going to make my living in the future.
The following is an account of my experiences on a powerful, kickass online affiliate business platform, pointing out some key features along the way that enable my affiliate business to thrive in a competitive market.
1 plus Million Lucrative Niches for Me to Choose from
It all started with my Niche and I knew that I could promote anything I was excited about, whether it be a hobby or passion. One of the first things I learned in the Wealthy Affiliate TRAINING was to find a niche within a niche. For example, Wealth Creation was the niche I was most excited about. However, Wealth Creation is a very broard niche and it was best to break it down even further which I wouldnt have known how to do without the training. But what if you start without an idea? Finding a niche is made easier now with the Affiliate Programme Search feature on the platform.
Building My own Profit Earning Website
I had no design skills whatsoever, but building my very own affiliate website was SIMPLE within Wealthy Affiliate. Achieving a very proffessional look was a breeze with the tools provided to me on the platform. Even now, I am chuffed with the way my site looks and how it is layed out. Again this would have taken me a small lifetime and a fortune to achieve elsewhere or on my own – actually, I would never have tried to do it on my own.  The other bonus of course is that my site sits on a State of the art, Ultra powerful and Secure hosting platform that allow my business to grow with Wealthy Affiliate.
Strategies to Attract Tons of Traffic to My Website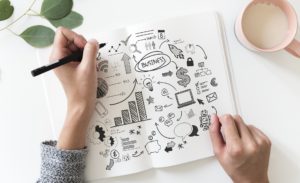 I learned in the first few lessons at Wealthy Affiliate that people are the power behind your business. Without them, there is nobody to advertise or sell to. I needed to know what the most current traffic techniques and strategies were to bring a BOUNTY of relevant and significant customers to my website. Wealthy Affiliate was about to reveal how to rank on Google and how to attract a huge share of traffic to my website. Again, not possible without the training I recieved there.
Build Your First Blog Before Your Coffee is Brewed!
Learn How to Start Your Own Fun Blog using My 4 Step Formula
My Unlimited Sources of Revenue
Who knew that I could have free access to instantly sell 598,500,000 products. All the top brands in the world were available to me through affiliate programs. It was so exciting to know that I had this humongous list at my fingertips. I am so glad to have Wealthy Affiliate to teach me how to easily promote product from my website. The best part about affiliate marketing is I didn't have to worry about buying and holding inventory, organising customers orders or shipping customers orders. Does this sound too simple to you? Well that's because it is.
Wealthy Affiliate Powers Up My Business
I have experienced the power of Wealthy Affiliate and without a doubt I would not have had the success I have had if it wasn't for their training, hosting facilities and marketing expertise. They are leaders in the affiliate industry who propel businesses like mine to great heights. This is why over 50,000 bloggers, including myself, rank Wealthy Affiliate as the "lead" online business platform for entrepreneurs.
Hosting and Managing in 1 Spot Makes Me a Better Entrepreneur
So it's fair to say that Wealthy Affiliate has exceeded all of my expectations for one thing because I made my first sale within 5 weeks of building out my website. Secondly, because of the powerhouse hosting and managing facilities on the platform, I am able to manage all of my affiliate business from the one place. For sure I am a better and more successful online entrepreneur because of how I manage my business on the Wealthy Affiliate platform.
See How I Sell Products with Zero Inventory Using a Simple 4 Step Formula
The Quickest and Brightest Minds are On My Team
The WA TEAM are some of the quickest and brightest minds in the industry. They are continuously developing, advancing and adapting the web hosting platform in WA to ensure it is at a MUCH faster pace than anywhere else in the industry. They know WordPress, they know security, they know how to host, they know speed and they simply know and understand the technology inside and out. So I always feel that I am in safe hands.
Not only do I feel I am in safe hands, I also get access to 24/7 hosting support 365 days of the year. I am getting direct access to server administrators and not someone at a help desk. Server administrators get to the crucks of any problems I am having with my site with speed, accuracy, and efficiency. They are simply on to it!
People who Care about My Success
So, I just wanted to give you some perspective on the matter. Because, if I were using another platform elsewhere for hosting alone, then I would more than likely be expected to pay nothing less than $250 a month for all of the features I am currently getting as a Premium membership at Wealthy Affiliate.
Here is a TEAM that truly cares about its members success – members like me. They also care about providing a high-quality service to ensure that we members are always getting the best training and service we can.
Some Tid-Bits to Chew over
25 Domains Of Your Own And 25 FREE – Unlike other platforms, I can have up to 25 domains of my own and 25 FREE siterubix websites as a Premium Member. I can host all of them on the WA platform without paying a dime.
SSL Is Now Imperative – With the internet moving forward in the year to come, it's going to be imperative and necessary to have SSL attached to your sites, as it is now essential for Google rankings as well as in other search engines because it's now part of the algorithms that determine rankings. Typically, these costs can amount to $50 per website. However, it's included and is absolutely FREE for all of my websites hosted on the Wealthy Affiliate platform. This alone is saving me $1,250 per year.
14 Years in Business – The experience behind these 14 years is evident in the knowledge that achieves results and translates into revenue.
1800 Expert Coaches – When I joined Wealthy Affilliate, I joined a community. In this community there are over 1800 experts. I had access to all of this knowledge to tap into as a premium member. I can ask the community any question or I can find answers from a data base of previously asked questions. There is no shortage of help.
1,400,000 Members – Members are joining constantly from 193 countries around the world.
10,000+

NEW BUSINESSES BUILT MONTHLY –

Businesses are constantly being built and managed on the platform by it's members.

23,000+

PEOPLE HELPED DAILY –

There is no shortage of help. Even from the founders themselves, Kyle and Carson. You will often find them in Live Chat, answering members questions live of course.
Join over a Million Members
Who Have Started Their Own Online Business.
Build Your First Blog Before Your Coffee is Brewed!
Learn How to Start Your Own Fun Blog using My 4 Step Formula