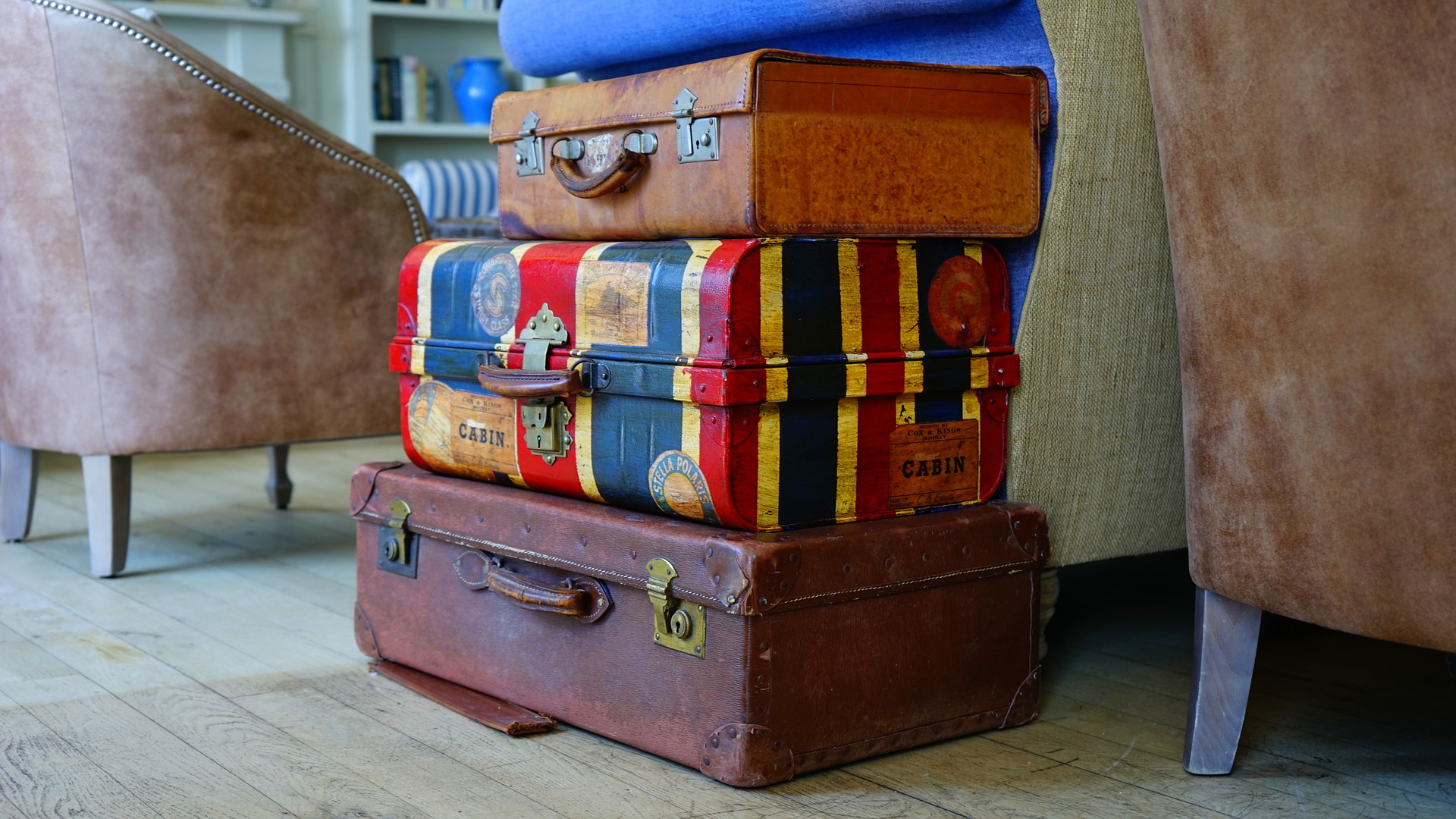 Is it possible to start your own online business just from reading a The Suitcase Entrepreneur? I reveal here in this The Suitcase Entrepreneur Review all the detail about what the book covers. Lets dig into it.
OVERVIEW
The Suitcase Entrepreneur: Create Freedom in Business and Adventure in Life is the new Amazon bestseller authored by Natalie Sisson. It is a BOOK that outlines Natalie's best strategies, tips, and hacks on how one can build a location-independent business and become a digital nomad. The #1 bestseller teaches how to package your skills to work, earn money and live life according to your rules.
The Suitcase Entrepreneur Review
Product name: The Suitcase Entrepreneur
Website: suitcaseentrepreneur.com
Price: $11.99 (Kindle), $11.52 (Paperback)
Owner: Natalie Sisson
Rank: 60 out of 100 (3/5)
What's it all about?
What's it all about? The book is filled with Natalie's life as she takes the reader along with her on her journeys from New Zealand, London, Canada, and other different places. While traveling, she is building a profitable online business that revolves around her lifestyle brand that bespeaks freedom and adventure. The author's personal story is rife with steps and advises to help those dreaming of a lifestyle of living and working in any desired location. She also provides a lot of information on how to automate a business to enable your online enterprise to reach higher levels.
The book also shares stories of other location-independent entrepreneurs, hoping their success stories inspire others to go for their dreams. Quotes by successful entrepreneurs and other travelers to support Natalie's tips and lessons render credibility to the book. By giving reference to the works of others, Natalie makes it clear that she does not want the readers to blindly follow her.
The pros and cons, as well as the challenges a suitcase entrepreneur faces, are presented in the book. In this sense, The Suitcase Entrepreneur can serve as a great initial guide for people who want to lead a location-independent lifestyle by becoming a digital nomad. The book is a compilation of great resources to motivate and guide those dreaming of shifting into online.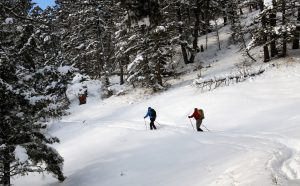 There is some sort of homework assignment at the end of every chapter. These assignments are encased in a box which includes several choices of actions to take when setting up a business and successfully becoming a digital nomad.
Build Your First Blog Before Your Coffee is Brewed!
Learn How to Start Your Own Fun Blog using My 4 Step Formula
Pros and Cons
Pros:
It offers freedom to work anywhere
There is flexibility in time, depending on what suits you
It allows an entire business to be run using portable digital equipment and online tools.
It allows freedom in making decisions on every aspect of your life and business according to your priorities.
It offers new opportunities to create new connections and make new friends while exploring new countries and cultures.
Living minimally and feeling free from material possessions, thus enabling you to move around quickly with much ease.
Cons:
There is no organized place to work from
Lack or absence of routine or established working hours
Too much reliance on technology and experiencing frustrations when it does not function when needed most.
The need to confront constant challenges caused by a frequent change of location, including the need to adjust to every aspect of life and travel.
Lack of quality spent with family and friends.
Missing out on the comforts of home and the absence of things at your fingertips when you need them.
Who is Suitcase Entrepreneur for?
Suitcase Entrepreneur is great for those who have the penchant to travel, see the world and experience different cultures. It is suited for adventurous people with independent nature and capability to motivate their own selves to create a routine out of a non-routine lifestyle.
Suitcase Entrepreneur is ideal to a whole gamut of people, ranging from singles to couples with families and pets. All that is required to sign up for a Suitcase Entrepreneur lifestyle is the desire to live life on each own individual terms, regardless of circumstances. It is certainly not for homebodies or those who prefer to nestle in their own comfort areas. It is neither designed for people who don't like daily or weekly challenges.
Suitcase Entrepreneur is for people with the following qualities:
A vision for business and life to fight for
Strong sense of purpose and priorities
Determination, persistence, and credibility
Independent and self-governing
Passionate about travel and business
Disciplined
Good decision-making and planning capabilities
Open-minded and compassionate to others
See How I Sell Products with Zero Inventory Using a Simple 4 Step Formula
Product Description
The book is divided into three Acts.
Act 1: Welcome to the World of Digital Nomads – There are three chapters included in Act 1, namely:
Chapter 1: My Story from Broke to $15,000 in One Month – This part welcomes readers to Natalie's brief autobiography where she shares how she went from working in the corporate world to launching an online business that became The Suitcase Entrepreneur.
Chapter 2: The Only Four Things You Need to be Free – Natalie listed the only four things needed to be free.
Chapter 3: Real Stories of Others Living Life on their Own Terms – She also shares stories of different people who left their traditional job behind and become digital nomads instead to create a location independent lifestyle for their own selves.
Act 2: How to Build an Online Business You Take Anywhere. The 6 chapters are dedicated to how to become a digital nomad.
Chapter 4: The Future of Work and Why there is No Better than Now to Build Your Business. The author initially explains the reason why starting your own business is now.
Chapter 5: Building an Online Business for Your Suitcase Entrepreneur Lifestyle. In this chapter, Natalie focuses on setting up the kind of online business that will allow you to travel and earn at the same time. Topics include the costs of setting up an online business and finding a comfortable, profitable niche.
Chapter 6: Becoming a Citizen of the World and Setting up an International Business. This chapter teaches how to take advantage of certain trends in doing international online business. It also provides tips on where to set up business and how to manage bank accounts.
Chapter 7: The Best Systems and Online Tools to Run Your Business from Anywhere. The author provides an organized list of systems and tools useful in running an online business anywhere in the world.
Chapter 8: How to Use Social Media as Your Marketing, Sales and Customer Service Team. The chapter shows how to promote your business not only through social media but also through outreach and blogs.
Chapter 9: How to Build a World-Class Team You may never Meet. This last chapter is dedicated to building a team of virtual assistants and freelance partners to in running and promoting your business effectively.
Act 3: How on Earth does one become a Suitcase Entrepreneur?
This last Act deals on the nomad part of becoming a digital entrepreneur. Natalie uses her broad experience and knowledge in showing how to run a business on the move, which is essentially how to become a Suitcase Entrepreneur. It has a test to determine whether homelessness is for you or not. For a positive response, The Suitcase Entrepreneur continues to provide tips on how to be productive and have a balanced life as you work and travel at the same time – The four chapters in Act 3 are the following:
Chapter 10: How to Become a Pro at being Homeless? This chapter lists the key characteristics, as well as the pros and cons of being a Suitcase Entrepreneur. It also provides tips on the following aspects of being a digital nomad: how to choose the right types of travel mode, how to live an unconventional lifestyle to the full, how to create balance and routine, how to set boundaries, how to stay fit and healthy while on the road, and how to befriend strangers.
Chapter 11: Deciding on Where to Travel and Your Preparation Checklist. This chapter focuses on everything to know or consider when traveling the world, such as visas, vaccinations, insurance, food, communication, and finances
Chapter 12: The Art of Minimalism and How to Pack for Anywhere. This chapter deals with the basics of packing essential things for traveling anywhere.
Chapter 13: Travel Hacking Tips and Tools to Save You Time and Money. With vital information for travelers, this chapter delves into important things to keep in mind while on the road, including how to protect valuables, getting the best travel deals, etc.
Final Thoughts
The book is a great read for online entrepreneurs who want to build a location-independent business. While it's true that building your dream business and lifestyle does require effort, time and money, it also takes knowledge about online marketing. Even if you have the skills, there is still the need to improve them. With The Suitcase Entrepreneur, Natalie serves as the mentor in coaching what needs to be learned to become the best at what you do.
If you're deciding about leaving a traditional job to start your own business, The Suitcase Entrepreneur will inspire you enough to get started. If you have a business, but you don't want to be tied down to one location, this book can help you build a location-independent business and make it more flexible. If you want your online, location-independent business to become successful, then find more valuable information on how to achieve it from The Suitcase Entrepreneur.
Join over a Million Members
Who Have Started Their Own Online Business.
Build Your First Blog Before Your Coffee is Brewed!
Learn How to Start Your Own Fun Blog using My 4 Step Formula