I reveal all the detail in this Empower Network Review. Will Empower Network really Empower YOU and your online business or should you be looking elsewhere?  Lets take alook.
OVERVIEW

The web opened a world of opportunities for business, but not everyone is ready for it. This was the motivation of David Wood when he, along with David Sharpe, co-created Empower Network (EN) in October 2011. Both are incredible and successful online marketing gurus. Wood is an expert in video marketing and free traffic blogging, whereas Sharpe is a proficient copywriter and traffic specialist. Today David Wood remains at the helm of the Empower Network, though David Sharpe has since left.
Empower Network Review
Product name: Empower Network
Website empowernetwork.com
Price: Starts – $25 with $19.99 monthly fee & upsell/s:
$100/month – The Inner Circle Membership
$500 – The Costa Rica Mastermind Intensive
$1,000 – The Team Building Formula
$3500 – Masters Retreat
Owner: David Wood
Rank: 47 out of 100 (2.35/5)
Who is Empower Network for?
Upstart marketers will find that the Empower Network's "pros" – ready to go blog and "aged" domain –  can effectively cut corners to successfully earn their commissions. Matched with the drive and hard work, as well as an established network and productive "downlines" or network members below your tier, the Empower Network can be a lucrative source of money for its members, or so it seems.
Build Your First Blog Before Your Coffee is Brewed!
Learn How to Start Your Own Fun Blog using My 4 Step Formula
A member's commission and training will depend on their chosen membership level, buying the upsells and overcoming the cited "cons" matter. If you can spend $5,000 without batting an eyelid and you want to bring a profitable at-home business online, Empower Network is for you.
And if marketers cannot buy their way into the top tiers/levels having no disposable money to purchase the Kalatu Basic Blogging Platform and the upsells, it isn't for them.
In addition, it offers no steadfast support to its members. It isn't for marketers that need a dedicated support system so, it's not for those with no experience.
How Empower Network Works
The Empower Network is a 157,379- strong blogging community and publishing platform that continues to grow by the day. It has been designed to help entrepreneurs and professionals to blog, launch their products from home or any remote location, and reach a wide market.  It was also designed to make things easier, so online marketers can "make money while still having a life" with its business, products and tools – blogging system, training, video hosting, and coaching packages. Its mission is reflected in its 2-pronged goals:
(1) to empower its members by providing them with the opportunity to earn through its tools, instructive/training products, marketing software products/systems, including the blogging platform called Kalatu Blogging System; and
(2) to provide the members with the potential to make a leveraged income through its Affiliate Program.
People come to ENEmpower Network to learn how to earn or make money. Members have two ways to earn a commission. One is through selling "subscription products," such as Kalatu Basic, Kalatu Premium, and Inner Circle, and its "one-time purchase" products. Empower Network emphasizes that commissions cannot be earned by recruiting new members. A number of reviews, though, mention that another way to earn is through selling membership. If this sounds like MLM (multi-level marketing), it's because it is. This means that the commission scheme funnels money to those on the top of the structure while a member makes money from those on the lower tiers.
What does this mean? If a member can sell a $25-entry level membership for Kalatu blogging platform, he/she will receive an affiliate commission monthly from that sale until the client cancels. There are, however, certain products where a member can't earn commissions. These would be from the proceeds of the following products – first, third, and every fifth product. The commission goes to the person above you in the commission structure – your sponsor. A member earns a commission once they become a sponsor or already have people under them. In addition, a member earns about 70 percent commission from the sale of all Empower Network product purchases through their affiliate link, which can range from measly $5 to whopping $5,000.
The Empower Network commission scheme works well, especially for the productive members that sell heaps of products on a month-to-month basis. If a member merely sells six to seven or fewer products monthly and considering that they have to pass up the commission for certain products (first, third and every fifth), nearly half of the commission goes to their sponsor. This scheme can make members lose a lot of commissions, that is if they are only selling six to seven products monthly. To earn substantially, the key is to build and develop the network below them and to upgrade their membership level.
See How I Sell Products with Zero Inventory Using a Simple 4 Step Formula
Membership Levels
The earnings and the materials for training of the members also depend on their membership level/tier and the level of their sponsor or who they are affiliated with in the program. There are several levels or upsells available to the Empower Network training program, each tier offers unique perks and ways to earn a commission. Interested people can start with a $25-membership. The other membership levels or products* are the Inner Circle Membership ($100), the Costa Rica Mastermind Intensive ($500), the Team Building Formula ($1,000), and the Masters Retreat ($3,500).
What is the motivation to pay more and move up to higher tiers? A higher tier buys the member the right to sell that level and earn a bigger commission from those sales. This implies that if a member's level is the "$25/month Kelatu Basic," no commission will be earned if they sell a higher package or membership level, such as the Inner Circle Membership or the Costa Rica Mastermind Intensive. Regardless of the membership level, members must pay a monthly fee of $19.99 for the payment card or e-wallet to access the money earned from commission or affiliate fees,
In addition, members must also pay all the fees in the level to qualify for the program. For instance, if you are interested in buying the Member's Retreat membership, you must also pay the $25 per month fee for the basic Kalatu membership and the $100 per month Inner Circle membership. Starting members may find that these charges cancel out whatever income they may make for the month.
*Learn more about the different membership levels or upsell options in "The Products."
Pros and Cons
Pros: 
Empower Network is a lucrative way to earn online if a member has an MLM experience, established network, and disposable money to buy higher membership tiers.  There is no doubt that the income generating scheme is viable if the member knows what it's all about and has what it takes – a huge network, email list or following, and disposable money to buy the memberships.
Members get an Empower Network blog that is completely set up. Countless online marketers and bloggers stop even before they start or as soon as they encounter technical curves and challenges. Starting from scratch is the long way to having a functional site that's ready to convert and sell or make money. The Empower Network changes that with its offerings. It offers a new member a site that is all ready for use – one that is SEO-ready, with all the graphics, plugins, sales funnels, an effective retention program, and all the technical elements put in place. Customising it is the only thing left for a member to start and grow.
Members get a site that sits on an "aged domain." New sites must "sweat it out" to land high in the SERP of search engines. Buying a membership from Empower Network changes that. Insofar as SEO is concerned, a site sitting on an "aged" sub-domain is productive as it is considered an authority site by Google. Search engines are likely to display an Empower Network subdomain content than that of a new site. In addition, your site is likely to get thousands upon thousands of site visitors, ranking higher and faster than a fresh site.
Cons: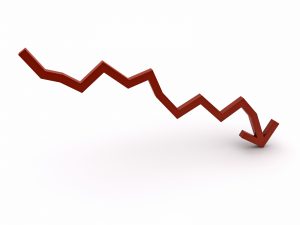 Empower Network members have numerous fees to pay to move higher in the membership tiers and earn more. Some of these are disclosed on its site, but there are those that are not until you are already a member. The goal of earning is deterred by too many upsells or products to buy. For example, members need to pay certain charges to cover advertising, to get their autoresponder, extra domains, supplementary web hosting outside the paid/included site, etc.
It has no free trial for interested buyers or would-be members. Unlike other membership sites for Internet marketers or affiliate programs that offer trial memberships with limited features and functionality, Empower Network offers nothing of that sort. For instance, Blog Beast costs $25 while WordPress, a comparable but better platform, is free. You even need to pay $19.99 to get your earnings from EN.
A lot of hype and "scam" news goes around Empower Network. The Empower Network is getting a lot of attention because it is a blog site, but it pays commissions to its members when they sell products and memberships. A lot of unsuccessful members blog about and reporting these numerous fees to pay at every turn to access additional training material and to earn more. There are reviews that say it did not deliver what it promised for nearly 50 percent of its active members.
There are no clear products to sell. What EN offers are membership levels or tiers.
The Products
The Empower Network products and memberships are basically the same. The products are actually memberships that come with training materials – videos and audio recordings – that a member can avail or access for their use. These are the varied membership packages.
Kalatu Basic: The Blogging Platform "Blog Beast"
Top Producer Formula: The Inner Circle Membership Package
Top Producer Formula: The Costa Rica Mastermind Intensive Package
The Team Building Formula Package
Mass Influence Formula: Masters Retreat
Other Products
Kalatu Basic costs $25. It is the flagship product of Empower Network that provides its members with a site that's customizable and ready to sell. It has been designed by marketers for startup marketers, so it works and performs the way it should. It is powered by the Blog Beast, a content management system comparable to WordPress that can post blogs in two clicks and monitor sales conversions.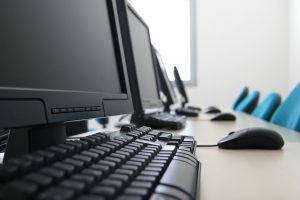 Unlike WordPress however, it isn't free. And because Empower Network hosts all its videos, the Blog Beast cannot post videos from YouTube. It also lacks themes and technical support. The site costs $25, but the members don't own it – it is just a fee to cover the "rental."
Top Producer Formula – The Inner Circle Membership Package. This membership tier costs $100 a month. It opens the world of "mindset training" audio library from the master marketers. It is a massive collection of educational tutorials and speeches by some of the biggest names in the online business. This video series has been produced to teach aspiring Internet sellers how to drive traffic, generate leads, and increase referrals, conversions, and sales. The audio library also shares their innovative philosophies, strategies, and techniques using the best practices to powerfully enhance the members' marketing skills.
Top Producer Formula – Costa Rica Mastermind Intensive Package is a video series that costs a single payment of $500. It is called "Costa Rica Mastermind Intensive Package" because the videos of the founder and some of the best EN members were created in the said place. This is referred to as the "secret training vault" by David Wood. The video series expound on the various lessons and concepts behind successfully increasing an audience, applying cutting-edge marketing strategies, and capturing online leads.
Team Building Formula Package – The price of is a one-time $1,000. It has several modules presented in a series of videos. These are meant to teach interested members possible strategies to take any business to the next level. Members can choose the ways/strategies most appropriate to their business. Examples of these modules are: "7 Figure Email Secrets," "Clarity for Success," "Selling Through the Power of Video," "Compelling Content Mastery," and "Dynasty Team Building Formula."
Mass Influence Formula or The Masters Retreat shares 40 powerful, separate training guides and workbook for the "graduate level" marketers at a one-time price of $3,500. These unravel the "science" behind the "million-dollar" trade secrets that can propel a business forward easier and faster. The package can guide a marketer in designing and implementing a game plan to attain the goals, regardless of the phase at which the business is in. Included in these "powerful" courses are: "Exponential Income," "Essentials in Content," "Niche Marketing," "Perpetual Marketing," "Email Marketing," "The Hero's Journey," "Myths and Truths of Duplication," "Leverage List Building," etc.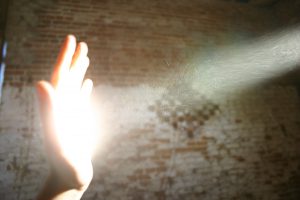 The Empower Network also carries specialty products designed to assist members and affiliates in effectively pursuing other facets of their business:
Kalatu Premium: Members who are ready to take their business to the next level need a platform to create the ultimate blog. This is what Kalatu Premium can provide you with. It has seven features: Premium Plugins, Live Q&A WebCasts, Up to 10 Blogs, Media Hosting, 7- Minute Blog Hacks, and Premium Themes. This specialty product costs $72 per month.
Media Hosting: For marketers who want to upload and host their own videos, this specialty product is what they need. It is compatible or can be used with Kalatu Basic and several other methods.  It has three different price points for three different storage and volumes of bandwidth and storage. This product is "non-commissionable" and with a price tag of $25 per month.
Unstoppable Dream: When the time comes for a member to embark on tasks, such as branding, growing their market and driving traffic to their blogs, "Unstoppable Dream" is a "must-have" specialty product. This has a one-time price of $197.
Aside from the above-cited special products, EN also sells add-ons, such as:
Viral Blogging Academy – This is a video training course that marketers can buy for $297. It teaches the basics of generating an income using a viral blogging system.
High Ticket Academy – For the price of $497, interested online vendors can attend three webinars to learn about closing large purchases or "high ticket" from their first-rate customers.
Support Offered
Unlike the other money making membership communities, there is no dedicated support community in Empower Network.   A few members feel disappointed after paying their way into Empower Network and upon discovering this fact, except if a marketer is going "all in" or buying all the upsells. If they won't go all in, there will be constant pressure from those at the top of their tier, as everyone there you won't be able to make money.
Because of the apparent lack of support, even when the $25 Kalatu Basic can give a newbie a "ready to go" blog site, it isn't a program that comes highly recommended to beginners.
Final Opinion
Empower Network is not a scam since it offers legitimate ways for its members to make money. For this and since it can also potentially generate members hefty commissions, it deserves at least 5 stars. It can't be better than that, though, because a member must reach the top levels with a massive downline structure under them to earn substantially. To get there, members must shell out a substantial amount of money that may possibly cancel out any income because of the expensive membership levels or upsell options upon which a member's commission depends. No free trial is offered and there are so many fees that members pay. Members also have to pay for a 'rented" website and a fee to get their commissions.
Alternative Option
If after reading this Empower Network Review you are feeling dismaid, there is an alternative! It takes just minutes to build an income generating website (your online real-estate) these days and turn it into your very own profit generating affiliate business. Clearly, there are differences in the level of support one can get as the following comparison chart between an industry leader, Wealthy Affiliate, and Empower Network shows!
Join over a Million Members
Who Have Started Their Own Online Business.
Build Your First Blog Before Your Coffee is Brewed!
Learn How to Start Your Own Fun Blog using My 4 Step Formula