The Corona Virus has affected us in a way that we can never be the same both in our personal lives and our working lives. This article titled How the Covid 19 Crisi has Created Innovative Opportunity is my inspirational month. I am moved by the tragedy of Covid 19 but I am inspired and look forward to the future as we adapt and change to become better. So here we go!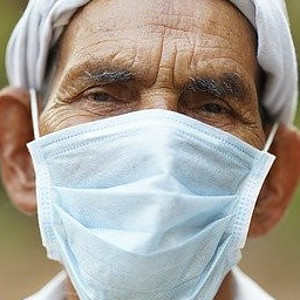 How the Covid 19 Crisis has Created Innovative Opportunity!
I am going to be discussing the topic of creating a thriving business in a pandemic and economic crises and a difficult time for a lot of people. There are a lot of unknowns but we can learn from other economic crises from the past.
How Crisis Creates Opportunity
With every global crisis comes opportunity and we will briefly examine a couple of examples from that time back in 2008. Like then, we will see similar opportunities arise out of this current global pandemic and economic crises as well! Nobody will argue that Covid 19 has been devastating for many people around the world. But, the world will recover from this as we have seen so many times before.
The Global Financial Crisis of 2008
Back in the last major Global Financial Crisis also known as the GFC in 2008, people lost their livelihoods and their homes, businesses were forced to close up shop, and many people lost it all overnight. This global crisis caused a major downward spiral for many millions of people and businesses across the world.
Financial Pressure and Joblessness!
Homelessness increased as a result of financial pressure and joblessness as businesses scaled down or closed their doors forever. The domino effect led to related economic, health and social challenges that some people have never recovered from. However, in other parts of society, people were working hard to come up with creative and new found solutions that many people would benefit from in and after a crisis.
Affected by Border Closures!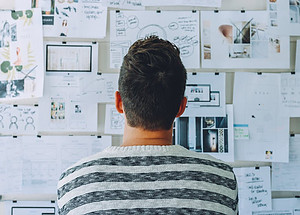 While all businesses have been affected either negatively or positively, big businesses like Expedia for example, have especially been affected negatively by border closures since their business depends on travel related services around the world. Expedia is waiting it out, and scaling back their advertising spend as there is no point at the moment, and thereby saving the business billions of advertising money as a result.
Build Your First Blog Before Your Coffee is Brewed!
Learn How to Start Your Own Fun Blog using My 4 Step Formula
How will Expedia React?
As Expedia rethinks their strategies and their focus, then all of a sudden it's necessary to have innovative ideas about the future. They could for example consider using the affiliate marketing model to leverage the power of affiliate marketers to promote their product in exchange for sales commission to the affiliates instead of paying copious amounts to advertising and marketing agencies.
The AirBnB and Uber Crisis Example
Businesses like AirBnB and Uber were being created and innovated. Both AirBnB and Uber enabled people around the world to earn income by turning the spare bedroom into a hotel room now and then. Uber did the same by turning the family car into a taxi now and then. Both businesses provided an opportunity to many people around the world to operate their own AirBnB and/or Uber business. Today in 2020 we also have Uber eats and Uber drivers are extending their services as a result. This is just two examples but you will find many with a little research on Google.
See How I Sell Products with Zero Inventory Using a Simple 4 Step Formula
Innovation is Key!
AirBnB and Uber are today international success stories and in the homes and family cars of millions of work from home business owners all over the globe, providing much needed income to these households and communities. Their creators saw an opportunity to apply innovation to existing holiday accommodation and transport services while providing work from home opportunity to every AirBnB and Uber business owner.
How to React in a Crisis
This recent situation has been forced upon us not giving us a choice and governments have acted in most cases with a do-or-die forcefulness to literally try and save lives and livelihoods. Business has been hit hard and not every business will survive. Some will feel defeated while others will carry on where they left off and then there are those who will  innovate to create an improved version of their business seeing opportunity after their lockdown experience.
Shifting Business Online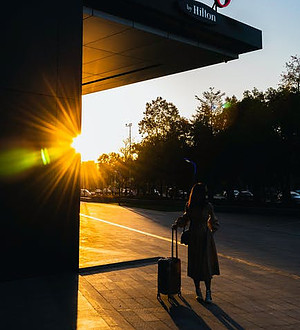 Businesses are realising that if they can be online then they should. If the business can work remotely then it should. There might have to be some adjustment in attitude like trusting that your workers will be as productive online as they are offline. The other benefit is of course the savings the business can make as well as individuals. Petrol and vehicle maintenance, rents and location related operational costs.
Forced to Think Differently
Some major companies as with the Expedia example, find themselves in a forced position to think differently about how to survive and move their business forward. Affiliate marketing on the other hand, thrives in times of crises. Why? Well, it's because it is already online, affiliate marketing promotes existing products and services and affiliate marketers can adapt quickly and effortlessly to a changing situation.
How does Affiliate Marketing Work?
Affiliate marketers are bloggers who create content about things the blogger is interested in. They promote products and services related to that interest. A travel blogger for example might promote airline travel and provide a review based on their experiences. When a sale takes place as a result, the blogger is paid a commission from that merchant.
How come Affiliate Marketing Thrives in a Crisis?
Affiliate marketing only requires a computer and internet connection and can be done in any location the marketer chooses. An affiliate marketers overheads are low and the range of products and niches an Affiliate marketers chooses to promote is almost endless. Merchants everywhere are preferring the affiliate marketing model to move their products.
But say a travelling affiliate blogger now finds themselves grounded as with the Covid 19 crisis. This blogger can just wait it out until travel resumes, but in the meantime, starts another blog or affiliate business appropriate to the time and it can be done quickly.
Why is Affiliate Marketing a Safe Haven?
Say the blogger starts a blog about 'How to Make your Own Hand Sanitizer' which for the time, will create great interest. Then say the blogger produces a short instructional video about it. Then what if the blogger has a one page pdf with the recipe and instructions and sells it from their post for one dollar? Do you think people would buy it? Of course people would buy it for $1. It's cheap and it is going to save them a lot of money compared to buying hand sanitizer at retail prices. Then they are going to tell their friends about it.
It's a Great Time to be an Affiliate Marketer!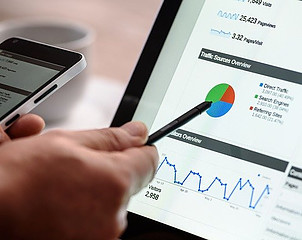 Affiliate Marketing is a safe haven in times of crisis. Big business and small business needs affiliate marketers not only to save them money but to save their businesses as well. The World moved online in the past few months because it was the only way to keep connected, communicate, and to keep business above water in a lot of cases.
Moving Business Online to Survive and Thrive
Thank goodness we live in the age of the internet! It's in these moments when we realise that adapting to change can come at a moment's notice and without warning. Innovation, and moving online is in a lot of cases the only way to survive in business. It's affiliate marketing that keeps that business moving!
Final Thoughts
If you can move all or part of your business online then you should. If you can cut down costs by letting your employees work from home then you should. If by doing so and business can be just as productive then why not. If the affiliate marketing model can keep your costs down and your profits up then why not.
Moving online is great for the planet! Less traffic, less pollution. Workers benefit with having more time saved from travelling to do other things or spend more time with family. People generally will have less stress thereby being more productive so why not go online.
Join over a Million Members
Who Have Started Their Own Online Business.
Build Your First Blog Before Your Coffee is Brewed!
Learn How to Start Your Own Fun Blog using My 4 Step Formula