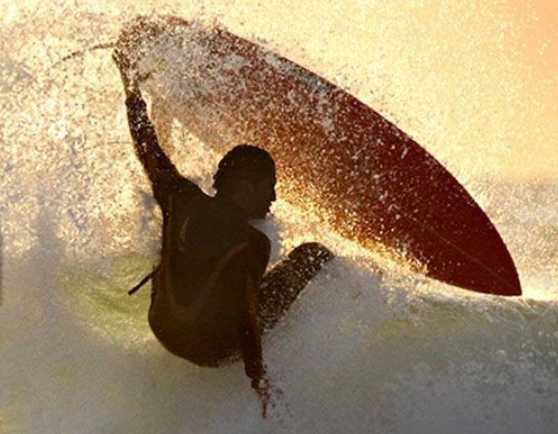 Is Pure Leverage Legitimately Providing a Valued Service to Online Entreprenuers? Is it Worth your Time or Not, I Reveal All in this Pure Leverage Review. So, lets dig into it.
OVERVIEW
Pure Leverage is a multi-level marketing (MLM) company that offers internet marketing tools, such as website builder, autoresponder, lead generation, etc. to help you make money online. It is a program offering a full marketing suite that promises high commissions for you and the people you lead into the system.
Pure Leverage Review
Product Name:  Pure Leverage
Product Type: Multi-Level Marketing (MLM) Company Selling Internet Marketing Services
Website:  pureleverage.com
Price: $24.97/month + $19.97/month (Resell right)
Owner:  Joel Therien
Overall Rank:  13 out of 100 (0.65/5)
Who is it for? For network/internet marketers who do not know the product and start selling
Verdict: Not recommended
There are many reasons why people want to earn money from home. The freedom to be your own boss tops the reason. Can Pure Leverage rise up to the occasion and provide you with the opportunity to get you started in making online money from home?
Pure Leverage is an online platform that offers marketing tools required to launch a business. Its umbrella company is called GVO or Global Virtual Opportunities founded by Joel Therien in 1999. GVO is a well-established multi-million company engaged in web hosting and internet marketing. Joel is an accomplished veteran in internet marketing who works with several top marketers on the internet today. Pure Leverage was created in March 2013.
Described as the only product that you will ever need to make money online, Pure Leverage offers a program that does all the hard work while you sit back as you watch the money pile up. It makes itself attractive by offering a low entry fee of $24.95 per month, lower than what most pyramid-style MLM companies out there charge. It is, however, only the beginning of the costs Pure Leverage will charge you for.
The Main Tools in the Membership Package
Build Your First Blog Before Your Coffee is Brewed!
Learn How to Start Your Own Fun Blog using My 4 Step Formula
There are six tools offered in the membership area that can be used to promote the program easily.
Customizable Website Software – This website builder is just a fancy name for a simple PLR blogging system with pre-written and spun materials that are potential spammy contents usually flagged down by Google. With this tool, you can build a "done-for-you" cookie cutter website to promote Pure Leverage.
Autoresponder – This is simply an Email Service Provider (ESP) to help you in making follow-up with your subscribers. The software also allows you to create a series of broadcast messages. There are corresponding charges based on the number of subscribers you have.
Lead Capture System – The system has a library of landing page templates to help users create various web pages and convert them into lead capture pages to promote the product. It also comes with pre-written follow-up emails to send to your prospective subscribers. The basic templates offer nothing unique, though.
Video Email Service – Pure Leverage boasts about this feature as a unique tool that can be used to record a video on your computer which can be added to the autoresponder. Unfortunately, video email is not often necessary and can be time-consuming. It is not something rare and of high value because the feature is also offered in other services.
Live Conference Room – This is a kind of webinar service that allows you to do online presentations, discussion, or meetings with your "growing team." Although a decent tool, it offers nothing special. Many similar programs are available elsewhere for free or for a very low cost.
Elite Coaching – It is nothing but training on how to promote Pure Leverage to people by asking them to be part of your powerline structure, instead of teaching you how to build your own revenue earning business machine. It has a weekly live webinar on how to use their tools, plus some additional tips
How does Pure Leverage Work?
All members start off as a customer by trying the program for 7 to 30 days for a cost of $1. The exact number of trial days varies once in a while. The monthly fee of $24.95 gives you access to the 6 main tools presented previously. In order to earn commission money, you need to become a reseller.
To become a reseller, you need to purchase the rights to resell the marking tools to other people for an additional monthly cost of $19.95. Altogether, you need to pay $44.90 each month to have access to the tools and have reseller rights.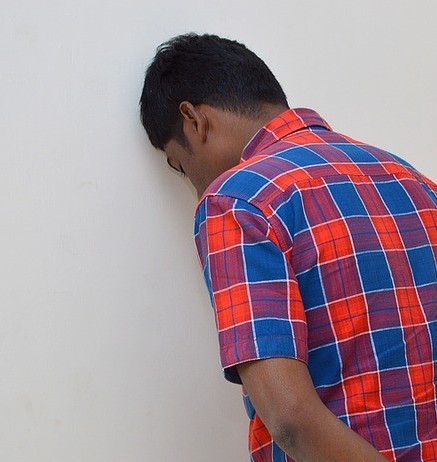 Despite all these cash flows, you are still struggling to make money. At this point, Pure Leverage will jump on in and will try to sign you up for the Elite Coaching Program. On top of all the other fees, the VIP program costs $97 per month. The program allows access to different videos and workshops aimed to help promote Pure Leverage. If you take the bait, you will be paying a monthly fee of $142.
Furthermore, smart marketing coaching from Pure Leverage head coach Terry Anglin is also offered if you need more information on how to build a promotional business. The program costs $47 a month, covering all the fundamentals of setting up this online business.
See How I Sell Products with Zero Inventory Using a Simple 4 Step Formula
Payment Scheme
Of course, it is not mandatory to upgrade to be a reseller or a VIP, but be ready to receive dozens of emails from Pure Leverage promoting these upsells as if they can affect how much money you make. What the company does not really tell is that without upgrading, you cannot make the following rewards advertised for promoting their products:
100% commission for the first month, 50% commission for the second month
50% matching check bonus on all members directly under your powerline
Audio series of Words of Wisdom
The idea is to sell Pure Leverage products by getting you to recruit members into the downline. Commissions are paid if you recruit new paying members. The more recruits you make in your team, the more commissions you get. When one of your recruits is able to sign up a new customer, you and your recruit get a commission. Pure Leverage operates like a pyramid scheme.
Notice that the 100% commission is only available on all your direct referrals in the first month. The commission drops down after the first month to 50%, which is actually the average commission for most digital products/services. In reality, Pure Leverage is making an extra $19.95 from your monthly reseller fee. It means you are being charged for selling their product while paying the monthly fee of $24.95, for a total of almost $45 per month.
Support
The support that is available in the program is different. An Insiders' Club access is listed as a "top notch" support system for members. Although there are other ways to get the support you need, such as ticket support system, comment boards or forums, asking for help can be met with a public attack by other members, especially if the complaint or inquiry is about the system itself.
Joel Therien himself will be very defensive about the negative comments, particularly if the legitimacy of the program is questioned, instead of properly addressing the issues. Members definitely have several ways to get in contact with Pure Leverage, but more than the backstabbing and name-calling, there is little or no support to be generated.
The Good Things about Pure Leverage
Affordable front-end membership
30-day money-back guarantee
Comes with a complete model for the study
Endorsed and used by some of the biggest names in online marketing, including Russel Brunson, Deagan Smith and Mike Filsaime. It gives the company a certain level of credibility.
The Bad:
The 100% commission can only be availed by top level members and payment is limited to a certain time period.
Although Pure Leverage has legitimate products and services to offer, it is disguised as a pyramid scheme because members are required to recruit more people into the system in order to make money.
The upselling techniques and taglines to buy are vague.
Various parts are only mentioned on the list, but are not actually given.
Cookie cutter website. The website you create is actually a duplicated DFY website, which means you can have potential duplicate content issue. As a result, there will be no traffic generation because your website/content does not rank in Google. Only by having a large capital to pay for traffic methods will enable you to see results.
Critical arguments and complaints are often met with a warning to file a suit and other actions.
Lots of follow-up emails are sent every month and most of them are about upselling.
Pay-to-Play program, which involves paying for a monthly fee to become a reseller of Pure Leverage products.
The "Elite Coaching" has nothing special to offer. It is just a basic training primarily aimed to help you promote Pure Leverage.
There is no income disclosure statement to show the average amount of money members are making at different ranks. Pure Leverage has the sole information on your income potential.
Affiliate reviews about the company provide fake guarantees.
The program is definitely not the place for newbies to start with online marketing.
The tools and training are not helpful in teaching you how to build your own internet marketing business.
As you can see, the good things become unstuck by the numerous negative points about the reality of Pure Leverage. Members are just being used for the upselling of the program, getting little or no benefit at all.
Final Opinion
Pure Leverage is not a scam, nor a pyramid scheme. Is it legitimate? Yes, but barely passes the grade! The online tools are offered for a monthly fee. The products are of low quality, and you can find better products or services for free or at a low cost. Commissions are paid only if the right to resell is bought from the company.
Charging a monthly fee in order to be an affiliate is totally unheard of in proper MLM business practice. The main concentration, though, is in the recruitment of new resellers who will recruit new resellers, and so on. The focus on creating a big "network" is enough of a sign to set off the warning bells.
Despite all the promises, Pure Leverage does not live up to expectations. The drawbacks far exceed the benefits. Once again, Pure Leverage is not a scam, but it is not something to be recommended for starting an online marketing business. Pure Leverage simply does not make the cut.
Alternative Make Money Online Option
Your business tools are the most important aspect to your brand identity and business. Without them, and the support to run and manage your online business could mean disaster. Therefore, make sure you get what you need. See here a comparison between Pure Leverage and a World Leader turning out successful online entrepreneurs in the field of Making Money Online Industry.
Join over a Million Members
Who Have Started Their Own Online Business.
Build Your First Blog Before Your Coffee is Brewed!
Learn How to Start Your Own Fun Blog using My 4 Step Formula