CAMTASIA® can be an important tool in your online business as you are about to find out. This Camtasia Review review presents some of the key features of Camtasia and what Camtasia 2020 has to offer to help you in making a decision if you are planning on investing in the software.
Nowadays, the ability to create compelling videos is an essential skill to learn if you want well-designed and high-quality output that looks professional and unique. While there are plenty of tools available to make it easier to create amazing and engaging videos, it can be quite overwhelming and difficult to know where to begin.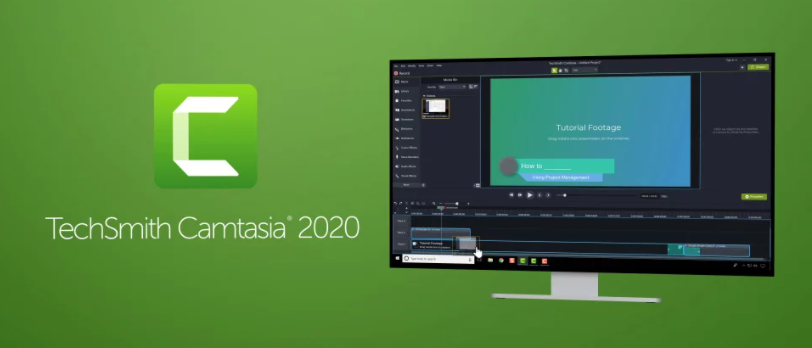 If you are looking for a tool that will meet your video editing needs without having to go to a film school to learn the basics, Camtasia may be the first option for you to consider, especially with the release of Camtasia 2020.
Name: Camtasia
Type: Screen Recorder Software and Video Editor
Developed by: TechSmith
Website: https://www.techsmith.com/
Price: $ 249.99/one-time/use
Overall Ranking: 4.5/5
Suitable for: Personal, Freelance
Verdict: Recommended
What is Camtasia?
CAMTASIA® is a powerful video editing software installed on your computer, as opposed to other tools used online. The program, formerly known as CAMTASIA STUDIO®, is available for both Windows and Mac and it supports most video media formats. It boasts of a simple-to-use demonstration and education video platform loaded with a collection of capture and editing tools. Camtasia takes away the need to have a separate video recorder and video editor because everything can be done under the same hood.
Camtasia is essentially two products in one:
Screen Recording Software: Camtasia has the complete tools you need for capturing both video and audio from your computer screen. What you see and talk about on the screen can be seen by your audience, which is basically the fundamental functionality you need for creating tutorials. This most used feature of Camtasia makes it possible to record everything from the computer – from applications, video clips to video games and even Social Media conversations – with the possibility of recording the user's face using a separate window to display.
Build Your First Blog Before Your Coffee is Brewed!
Learn How to Start Your Own Fun Blog using My 4 Step Formula
Video Editing Software: Camtasia is likewise a powerful, but easy-to-use video editing software. It does not only allow you to record and edit content captured on your computer, but it also lets you edit the captured content from anywhere else, such as from a video camera of your smartphone. Along with all these impressive video editing features the Camtasia software allows you to:
Import video and audio files
Split clips or remove them altogether
Add music, photos and narration
Select from a cache of icons that you can easily insert into your videos
Add motion graphics
Include questions during the playback
Insert pop-up tips
Benefit from its speech recognition tools to easily add subtitles
For more than ten years, Camtasia has had its place as an industry standard. It is often used by educators to make lessons, tutorials or product demos. An edited video can be shared on YouTube, Vimeo, Wistia, Google Drive and Screencast, your online course platform, or wherever that serves your purposes. 
You can take advantage of the features to add effects such as highlights, animation, titles, transitions, and audio backgrounds. Additional features include converting PowerPoint slides into video, or tracking who is interacting with your uploaded content.
It does not end there. Camtasia has two big advantages over most other screen recording software:
Camtasia features include quizzes and the ability to export your finished product as a SCORM package – which is the most widely recognized set of technical standards in the e-learning world, so it will easily find its way in most learning management systems.
Camtasia works with a companion app FUSE®, which is available on both Android and iOS, to allow you to send videos taken directly from your smartphone after editing them.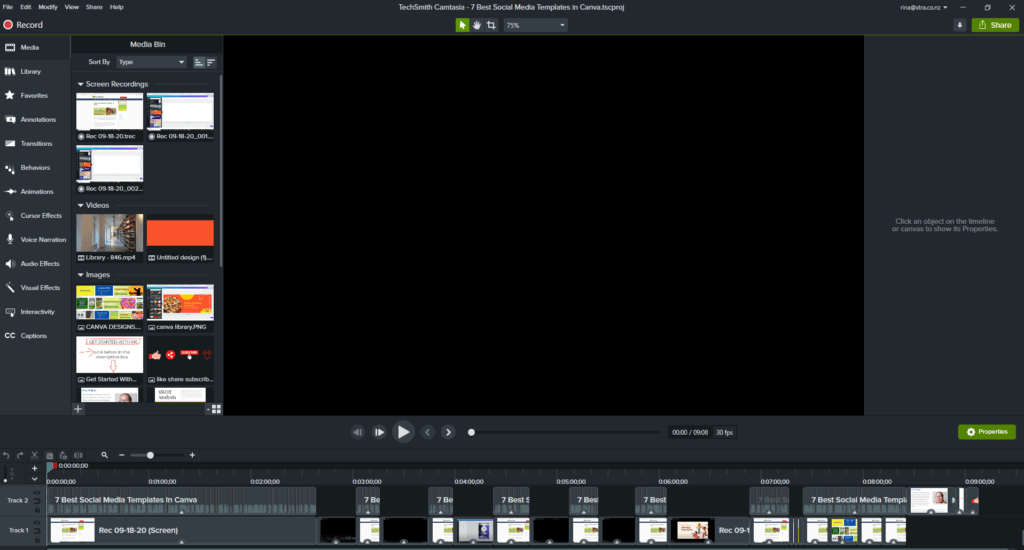 Camtasia Standout Features
Record screen and camera – This feature is controlled by the simple Recording Toolbar, which pops out of the software. All it takes is to select the area you want to record and your recording inputs – camera, microphone and system audio. If you opt to include your full computer screen, there is a range of screen dimensions to choose from. Otherwise, you just have to draw a grid to record a selection of your screen to be captured.
Annotations – To make your videos easy to follow, CAMTASIA® makes available these 6 categories of annotations to use:
Callouts – A selection of different arrows and speech clouds with text inside them so you can add key messages onto your videos and to emphasize areas of interest. 
Arrows and lines – The different arrow and line styles are useful in giving emphasis to on-screen movements.
Shapes – A selection of different shapes are available.
Blur/Highlight – These capabilities enable you to block out or draw attention to a part of a screen.
Sketch motion – A selection of arrows and shapes that automatically animate as if you are drawing them.
Keystroke callouts – When you show the keyboard shortcut you want on the screen, Camtasia will do the rest.
Effects – To spice up your content, a lot of effects can be easily dropped onto the piece of media on the track:
Video effects – The 10 different video effects that available for use in
Camtasia are: 
Border
Clip speed 
Colour adjustment
Colour tint 
Colorize 
Device frame
Drop shadow 
Glow 
Interactive hotspot
Remove a colour
Audio effects – The 5 different audio effects that can be easily dragged onto an audio track are: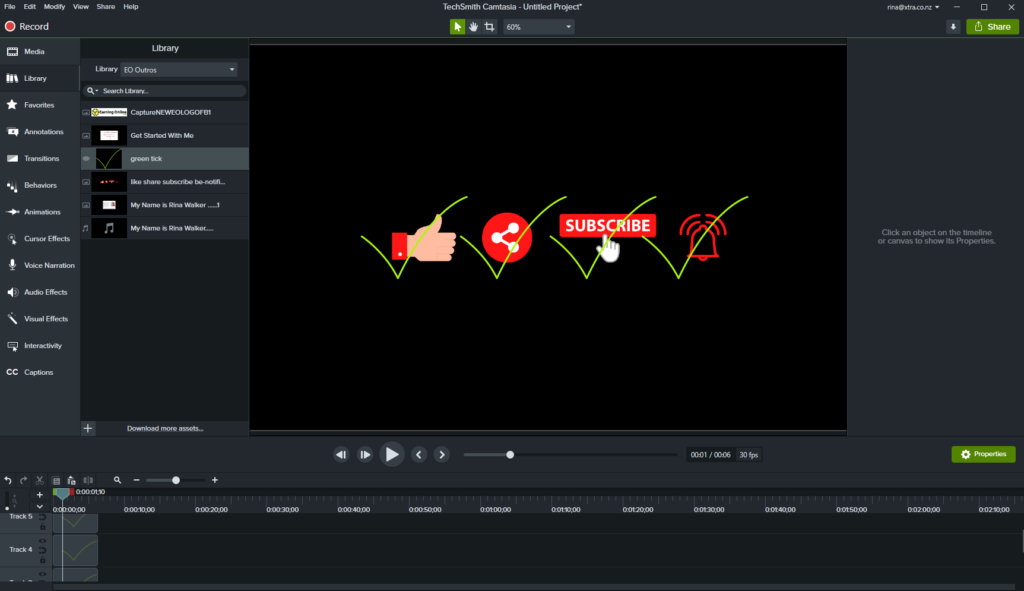 Audio compression
Clip speed 
Noise removal 
Fade in 
Fade out 
Text effects – These are actually called behaviours within Camtasia. You can choose from the 11 different behaviours to apply to text or video clips, including drifting, explode, pulsating, and more.
Zoom and pan camera – Adding a zoom or pan effect to your videos has never been this easy. Thanks to the Camtasia software, all you have to do is to use the thumbnail preview to change the size of the camera area and the software will apply the zoom and pan effect.
Animations – An arrow placed over the track will adjust how the animation will look in any of the 10 different animations within Camtasia, namely:
Custom 
Full opacity 
No opacity 
Restore 
Scale down 
Scale to fit 
Scale up 
Smart Focus 
Tilt left
Tilt right
Cursor effects – The 4 cursor effects in Camtasia to adjust how to make it more visible, such as
Highlight 
Magnify 
Spotlight
Cursor smoothing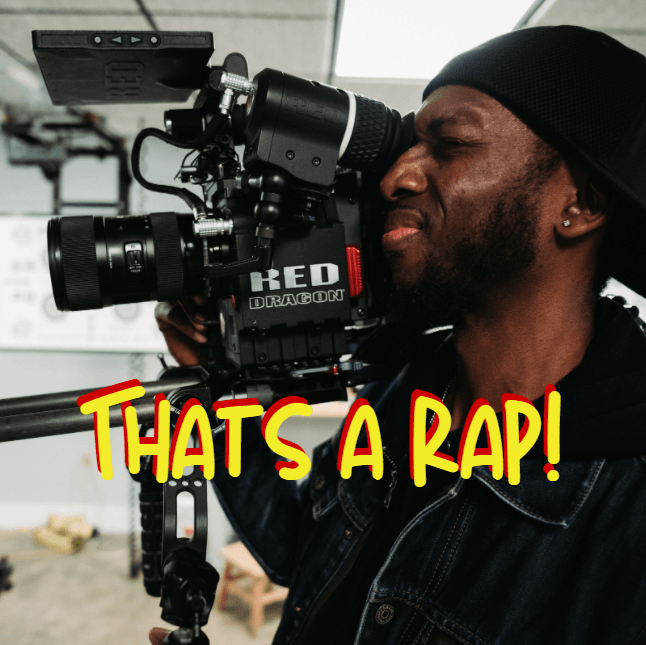 The cursor effects are complemented by the left- and right-click mouse effects. It is possible to add different effects following a mouse click. These are click:
Rings
Ripple
Scope
Sound
Target
Warp
Scene Transitions – This can be made by adding transitions at the start and end of clips as well as bridging between two clips. If to be applied between clips, it must be specified whether or not the trimmed content will be used during the animation. Transition animation can also be played in reverse.

Various canvas dimensions – The canvas area within Camtasia and used to export and render your video can be in a few different prepopulated dimensions to work from, including:
4K UHD (3840×2160)
1080p HD (1920×1080)
720p HD (1280×780)
Instagram (640×640)
Facebook cover video (820×462)
iPhone XS (1125×2436)
iPad (2048×1536)
You can also manually change the area by applying the custom video dimension inside of Camtasia. There are also various frame rates to work with, such as:
Camtasia 2020 Updates
TECHSMITH® technology is clearly dedicated to helping both professionals and amateurs to make sophisticated video production. CAMTASIA® 2020 clearly reflects this dedication as TechSmith officially launched this latest version on April 28, 2020.  The key new features that users may take advantage of are as follows:
Pre-built video templates – Several pre-designed templates are made available as basis for users in creating their own video projects. These, as well as the users' own custom templates, can be easily shared with colleagues as a plug and play option to effectively reduce editing time. 
Magnetic tracks – Toggling this function automatically removes all spaces between clips on any track for easier repositioning, trimming, replacing, and inserting media clips.
Favourites – Users can now save their most-used tools for quicker access by adding a star on a Favourites tab. 
Export Packages – Share templates, libraries, themes and presets in a single file to enable teams or others to create or use to ensure consistent layout, style and colours.
Improved recorder settings – This setting simplifies the recorder to give users greater control.
Track Matte Mode and other Improvements – These new features are designed to give expanded compositional options and creative freedom. Track matte is useful in creating static and animated masks that define how the contents of different tracks are displayed, while the detachable timeline, customizable tool presets and the improved media bin provides better editing experience.
Pros of Camtasia
Easy to use
Advanced editing features
Function to add graphic overlays like logos
Green-screen capabilities
Lots of editing options with flexible capabilities
Works on both Macs and PCs
30-day completely free trial 
30-day money-back guarantee for all purchases
Cons of Camtasia
Limited cross-compatibility with different versions
Some editing features are not intuitive and a bit challenging to figure out such as transitions and animations. 
Large file size outputs that cannot be stored in a cloud.
There is currently no Web-based version of CAMTASIA®. The software needs to be downloaded and installed by individual users, each one needing to have a license.
Camtasia is pricey at $249 if all you want to do is just edit video or create short simple screencasts.
Camtasia Pricing / Plans
The different CAMTASIA® pricing options depend on your needs and circumstances.
Individual – $249 (one-time fee)
Business – $249 (one-time fee); with volume discount pricing
Education – $169 (one-time fee); with volume discount pricing
Government & Non-Profit – $223.97 (one-time fee); with volume and discount pricing
Camtasia Maintenance may be added to your plan.
Individual Maintenance priced at $49.75 per year – This price varies for the other plans and includes guaranteed upgrades to the newest version of the software released every year and priority support.
An older version of Camtasia without their Camtasia Maintenance entitles you to purchase an upgrade for a one-off price. This price will be based on your circumstances. For example, an individual upgrade will cost $99.50.
Camtasia Customer Support
The level of support offered is largely based on whether you purchase CAMTASIA® Maintenance or not.
Standard support includes access to:
Support ticket system – The Camtasia team will email back a response when you send in a query.
Video tutorials 
Webinars 
Community forum
Holders of Camtasia Maintenance are also entitled to:
Live chat system
Dedicated phone queue
Exclusive access to 15+ hours of Camtasia online training, which includes a certificate at the end
Camtasia and the Bottomline
If you are looking for professional-quality video editing with an easy-to-use interface, the CAMTASIA® software is an excellent investment. It has lots of features that make creating a polished and professional-looking video a breeze. It is a program that is easy to learn and user-friendly. The hotkeys make it much more efficient to use the software.
Camtasia is simply one of the "go to" tools that is just what every videographer, web content producer and course creator needs to have in the editing toolbox. You can definitely use it to make video tutorials, but you can also leverage it for just about all of your extensive video editing needs.
Of course, the best way to know for sure is simply to try it out – which you can do for free for 30 days. So, if you're still on the fence after reading this Camtasia review, then it is strongly recommended to download the free trial of Camtasia and give it a spin. You have nothing to lose and certainly, you won't be disappointed!
Build Your First Blog Before Your Coffee is Brewed!
Learn How to Start Your Own Fun Blog using My 4 Step Formula