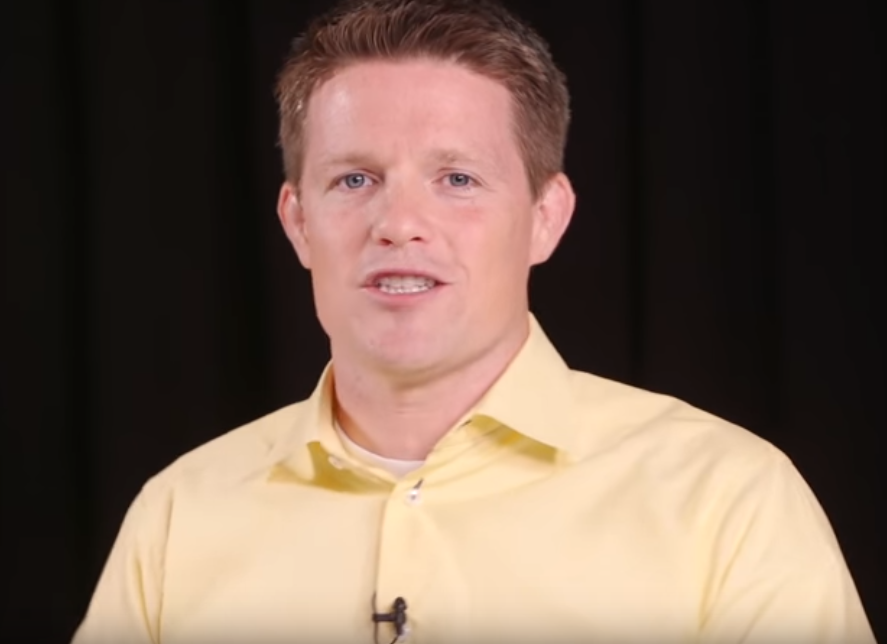 Some say that ClickFunnels is full of hype. But can it really help your online earning efforts? In this ClickFunnels Review I reveal the details and facts so you are informed. So, lets check it out.
OVERVIEW
If your aim is to promote and sell product ONLINE then one way is to use ClickFunnels. If you want to know how to make money as an affiliate using Click Funnels, you will soon realize that you can make a real difference when it comes to getting traffic that converts.
Name:

ClickFunnels

Website: clickfunnels.com
Price:

$97/mo 

(Standard Plan);

$297/mo (Etison Suite Plan); $100 (OFAC Training)

Owner:

Russel Brunson –

 

Boise Idaho

Overall Ranking: 82 out of 

100 (4.1/5)
When it comes to increasing sales conversion and if your ultimate goal is how to make money as an affiliate using ClickFunnels, you need to create a sales funnel. A sales funnel is a small website that contains a series of pages to be navigated through when people want to purchase your product. 
Regardless of the type of online business you operate, or whether you are selling information, products or services, ClickFunnels is a tool that will respond to your need to sell a product online from capturing an audience, building pages for opt-in, up-sell, down sell, thank you, and creating an exit pop up. You can even have an email follow-up series and a shopping cart. All these features are embedded within the ClickFunnels platform.
How does it work?
Amazingly, despite many different features, ClickFunnels is so simple to install that it only takes half an hour to build. Unlike in the past when it was difficult to get started with a sales funnel, ClickFunnels is just four (4) steps away from launching the type of funnel you have selected, such as Best Seller Book Funnel, Product Launch Funnel, Perfect Webinar Funnel, The "Real Stuff" Funnel, Fishbowl Funnel, and Network Marketing Bridge Funnel. In seconds, you can have sales funnels that you can customize to work for your specific business.
Build Your First Blog Before Your Coffee is Brewed!
Learn How to Start Your Own Fun Blog using My 4 Step Formula
ClickFunnels incorporates all the core elements to easily create a marketing and sales funnel from the ground up. It incorporates all the important features in a comprehensive, unified package so there is no need to deal with them one by one compared to traditional online funneling. As long as you have a business, there is a special funnel that ClickFunnels provides just right for you.
Pros and Cons
Pros:
User-friendly

: Even non-savvy users can create a professional-looking funnel by just clicking and dragging modules to build a theme. A huge selection of pre-made templates is available to allow you to choose and edit the pages at your convenience.

Third-Party Integrations

: This life-saver feature allows you to connect to as many as 20 third-party services to your funnels, making life simpler for you. Some of the many services you can connect using ClickFunnels include Aweber, ClickBank, GetResponse, Mad Mimi, MailChimp, PayPal, and more.

Built-in Auto-Responder and Email Service

: ClickFunnels is most proud of its cool feature Actionetics, a tool that creates marketing sequences and allows communication with people based on who they are. Ideal for people without a third-party email management system, this built-in feature is a cheaper alternative that eliminates the additional fee for another service. The communication funnel allows the creation of a sequence of emails to be sent after completing a certain action, such as when an individual sign up for your list. It makes it easy to make sales afterward.

14-Day Free Trial

: The free trial period allows you to test the product by taking a look at what it has to offer. You can even start to venture on

how to make money as an affiliate on Click Funnels by creating a few funnels and collecting leads without having to sign up and committing money for the ClickFunnels package.
Huge Savings: ClickFunnels is relatively a small investment that can save you more money on Internet Marketing Tools. There is no joining fee and it offers a 30-day refund guarantee.

Cons:
Limited URL & SEO Control:When you're posting URLs to social media and using a [name].clickfunnels.com domain, it will live there in social FOREVER — If you decide to use a better program, migrate or move to something else, or you close down your ClickFunnels account, the links will no longer work. In terms of SEO, you are also sacrificing your domain authority and reputation as people share your ClickFunnels pages or forwarding or re-sharing your posts, all of THAT is benefiting ClickFunnels and NOT YOU. ClickFunnels can control the H1's, H2's, Title tag and meta description; then you get ZERO extra benefits at all regarding SEO.
Minimal Split Testing Features: Unfortunately, ClickFunnels does not offer a lot of advanced split testing features compared to other products like Thrive Leads. With very basic split testing, there is no way to automatically rotate split tests after collecting a statistically significant amount of data.
Comparatively Expensive: From three different costing tiers, ClickFunnels pricing plans had been consolidated into two. The cheapest plan costs $97/month, inclusive of all the funnel creation tools, but limited only up to 20 sales funnels, 100 landing pages, and 20,000 visitors. Both Actionetics and Backpack are not part of the package. If you want to get unlimited funnels, pages, and visitors, you can upgrade to Etison Suite plan for $297/month, which is quite pricey. There is a 14-day free trial for both plans so you can decide which one is best for your business.
See How I Sell Products with Zero Inventory Using a Simple 4 Step Formula
Training & Tools
A weekly ClickFunnels training through webinar is going on free for CF members. Just register to attend the training and learn more about ClickFunnels and Actionetics.
A range of tools can be paired with ClickFunnels to allow you a full 360 view of what is happening in your sales funnel. At only a minimal cost, you can use these tools to know what is going on with your customers, leads, and visitors, and at the same time give you a return on investment.
HotJar:  A great tool for deeply understanding what is happening inside your analytics and who is responsible for it, HotJar allows you to see your visitors' action across the screen. With a surveying and polling functionality, this tool gives you an idea on what your customers are actually doing on your page and lets you know who are always engaged and coming back to your website.
Improved

: This tool can really benefit your sales funnel for its ability to track the conversion rates on the various traffic sources running to your website. With Improved, you have a way of knowing which of the traffic sources are generating the best return on investment, allowing you to focus more and invest your time and money on what is working within your funnel.

Google Analytics

: A vital part of tracking strategy, Google Analytics captures very specific and actionable data when it is added to your funnel. It gives you overall live action views of your funnel so you can see the trends and real metrics of your website, such as sessions, bounce rate, average session duration, and type of traffic acquisition.

ScheduleOnce

: A simple yet effective scheduling tool, ScheduleOnce allows you to embed its booking function in your ClickFunnels program. With ScheduleOnce, you can book a client or potential customer in your sales funnel in an automated fashion and add to your list at the right time.

Wistia: A video hosting service, Wistia is a great alternative to YouTube if you want an in-depth analysis of your content and media assets. It has a free trial session, and if you find it beneficial in measuring key analytics, the service involves a minimum cost.
Typeform

: An extremely powerful survey and form builder, Typeform can be used across many of the ClickFunnels pages to generate information about your clients. It has an advanced feature called logic jump forms which you can use to customize your questions based on the response provided by clients in the previous questionnaire.

AdBeat

: An extremely powerful spy tool, AdBeat does its job best traffic and landing page spying. It is an efficient tool for seeing paid traffic driven to your competitors' websites and which URLs that traffic is headed to. With AdBeat you can be clear of competition in a space you are potentially eyeing and allow you to see which has the highest conversion level

OFAC (One-Funnel-Away Challenge): The One Funnel Away Challenge is for beginners to experienced online marketers. You pay a one off $100 fee. There is much to benefit from by under taking  the 30 day OFA challenge. Expect to have a good knowledge of funnels and how they are a strategy to increase your sales from your online marketing efforts. The training is user friendly and it's of course recorded so you can go back over the training as many times as you feel the need to. It would be advantageous to have a basic knowledge of online marketing but it is not necessary in the beginning.
Support
Support is available in a few different ways, depending on what you need, whether it is General Inquiries and Support, Billing Inquiries, for Reporting Abuse and Scam, for DMCA Takedown Requests and for Affiliate Questions. Just click the support icon found in the right corner at the bottom of the page, or email directly to the given address.
Access to support is from Monday to Friday, starting at 9:00 am to 9:00 pm. Before contacting support, take the time to go through the Knowledge Base by clicking the search bar on top of the screen. Make sure to provide all the necessary information so that your support request can be expedited, namely your email address, the name of the Funnel, name of the Funnel Step, Live Page URL, and your expected outcome. You may also send screenshots and/or screen share videos to further assist the support group in accomplishing their task.
Summary
ClickFunnels is a popular sales funnel tool that makes the entire online sales and marketing process for all types of businesses simpler. It features various types of sales funnels which can be designed and organized in such a way that suits your business in order to attract your intended client. Regardless of your type of business, ClickFunnels has you covered.
ClickFunnels offers a variety of pre-built sales funnels. By simply choosing the one that matches your business requirements, you can start selling and earning income. It only takes a few steps in building and organizing your sales funnel from scratch and speeding up your sales funnel setup consequently.

Final Opinion
Each company is unique and has a set of particular needs to boost their sales. If you want to know how to make money as an affiliate on Click Funnels, it is not enough to have software with just the basic features. ClickFunnels is another platform that can lead to a massive change in your business.

To sum it up, ClickFunnels is above most other landing page builders in the market. It has support for payment processor integration. Even without programming skills, you can easily design a page in seconds and track its performance so you can adjust your website to optimize the conversion rates of your funnel. With ClickFunnels, you can do all in just a few clicks.
Alternative Option
Earning Online is a bit like Hit and Miss if you don't have the right tools and support to start with – even if it appears to be straight forward, it's not! That is why it is important to know what the alternative is. Here is a comparison chart between ClickFunnels and Wealthy Affiliate, another World-Class product that is worth looking into!
Join over a Million Members
Who Have Started Their Own Online Business.
Build Your First Blog Before Your Coffee is Brewed!
Learn How to Start Your Own Fun Blog using My 4 Step Formula