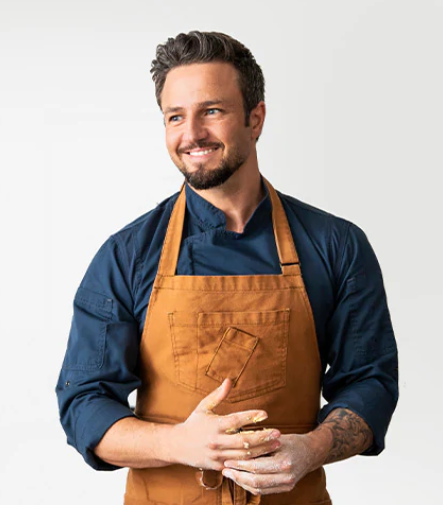 In this GoDaddy Review I go over the points that make this product popular among online marketers. But can it really perform the way you would expect or is it a let down. Crack into it now to find out!
OVERVIEW
GoDaddy is a market leader in the domain registry and they are expanding their fortune in the web hosting Industry. Today, they are offering both services as a bundled plan that caters to businesses and personal blogs. The company has more than 14 million happy customers with over 62 million managed domains across the globe. GoDaddy's facilities are strategically placed on various states in the US. The company is backboned by over 5,000 working professionals providing excellent service to their customers.
Name:     GoDaddy
Website:     godaddy.com
Price:     Economy $9mo/$108yr: Deluxe $15mo/$180yr: Ultimate $22mo/$264yr plus upsells
Owners/s:     Robert Ralph "Bob" Parsons – Owner/Founder
CEO:     Blake Irving –  Board of Director
Overall Ranking:     70/100 (3.5/5)
Who is Godaddy for?
Not for tech virgins. If you have no experience getting started online, you may find the going tough at the outset here at GoDaddy. On the other hand, if you are experienced, you should be fine navigating your way through. If you are a newbie to earning online, then you are better off using a newbie friendly platform with a simple to follow supported training program such as my #1 recommendation.
Pros and Cons
Pros:
OFFERS ROCK BOTTOM PRICE FOR EACH PLAN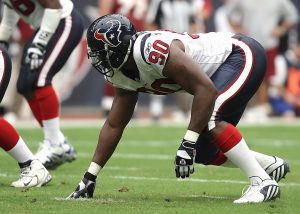 You can get the economy plan for as low as $1-3/mo using promo codes or when they are having huge markdowns.
OFFERS UNLIMITED BANDWIDTH
Build Your First Blog Before Your Coffee is Brewed!
Learn How to Start Your Own Fun Blog using My 4 Step Formula
Unlimited bandwidth lets your website withstand tsunami traffic of users trying to access your website at once. Other web hosting provider throttles your bandwidth when there's a huge number of people visiting your website. It causes the slow loading of web content and web pages. In some cases, the website crashes for a period of time. GoDaddy has a proven track record providing reliable service even with subscribers with shared hosting plans.
OFFERS WORDPRESS AUTO INSTALLATION
Most of you will agree that the installation of WP should be done manually for security reasons. If you are having troubles with FTP or you are not that tech savvy, GoDaddy offers auto WordPress setup. You won't need to undergo the time-consuming process setting up a WP site. Security will not be an issue because everything is all in place including security salts. Also, they will help you increase the security of your website by installing security plugins.
All you need to do is purchase a plan, open your hosting account, select auto-install, follow on-screen instructions, and wait for a couple of hours then you are good to go.
Aside from WP installation, they also offer separate WordPress Hosting products. It's a bit expensive but loaded with features such as auto upgrade, security monitoring, and many other benefits. Most probably this is all about marketing and for convenience. You can run a WP site on a regular hosting plan.
THEY INTEGRATE PRODUCT WELL
We all have our own preference. Some of us might prefer a different provider for your site's domain, email host, and web host. GoDaddy offers an all-in-one solution for all three, integrated into a single plan. It could make things better. There may be no need to contact other providers asking for help or to pay different providers which usually, is time-consuming.
TOP OF THE LINE SECURITY
GoDaddy established their business maintaining that their security standards are high. They have restrictive policies that keep hackers and spam at bay which is a good thing for most websites.
EXCELLENT CUSTOMER SUPPORT AND 99.9% UPTIME
You can be assured that your website will be up 24/7 and you can call their support group at any time of the day for assistance.
USES LATEST TECHNOLOGY
GoDaddy boasts their 4GH Linux Hosting. This technology can handle PHP5, etc. and it has boatloads of technical features that make web hosting fast, efficient, and reliable.
Cons:
SOPA / PIPA STANCE
They have a recent history of favoring against the "Internet Freedom bill" which is favored by most of us. Their subscribers were disappointed with them and this is why there was a huge migration shift of domains from GoDaddy to other domain providers. The company was forced to re-think their stance so they wouldn't lose more of their clients. Today, this point still holds true. The recent controversy shows that they are still exhibiting defiance to ethics and privacy.  
NON-PC MARKETING PRACTICE
Their CEO was seen shooting elephants. They use blatant sexist advertisement and many other controversies. Recently, they cleaned their website and provided a statement that their 2014 Super Bowl commercial is not centered on sex. They do tons of interruption advertisement instead of focusing on the products. Today, they are busy promoting their "champion of small business" campaign.
EXPLICIT LIMIT OF EMAIL ADDRESS, MEMORY, AND DATABASE
This is somewhat true in 2017. Your best bet is to try to compare their services to other service providers then decide which plan you are going to get.
HARD DATA RESTRICTIONS
The inconvenient part here is when you use web forms, wikis, auto-generated content etc. as you will need to undergo thorough restrictions to make it through.
See How I Sell Products with Zero Inventory Using a Simple 4 Step Formula
Products
They offer three types of plans: Economy, Deluxe, and Ultimate. The economy plan will give you 100 GB of storage, 1 website, and Unlimited bandwidth. Their Deluxe plan gives you Unlimited storage, bandwidth, and websites. Lastly, the Ultimate plan offers 1-year coverage of SSL certificate, premium DNS management tool, and exclusive deluxe plan features. Each plan is inclusive of your site's cPanel, Industry-leading load times, 99.9% uptime, and money-back guarantee. 
Training
They offer training programs that would level up your marketing skills
SEO tactics and Strategies – This is the 90-minute class that focuses on the basics of SEO and how to implement entrepreneurial strategies to ace your campaign.

AdWords Fundamentals – It is the brief overview of Google Search Network & Google Display Network. After completing this course, you'll have ample understanding how to set up, manage, and optimize Google AdWords advertising.

HubSpot Inbound Certification – a Comprehensive course designed for marketers to help them implement digital marketing strategies beneficial to their targeted market. The training covers Core elements of Inbound Methodology in attracting visitors then converting them into delighted customers and into business promoters.

Digital analytics – The training centers on the core principles of digital analytics, terminologies, technical analysis, and key digital measurement concepts.

Google Analytics Platform Principles – An in-depth course provided by Google. This training focuses on data collection, processing, configuration, and reporting.

After getting Digital and Google Analytics you can extend your digital marketing mastery by taking Google Analytics Individual Qualification.

Landing Page – It contains an 11-part course on how to design an effective landing page that could deliver a higher rate of conversion.

Facebook Blueprint – The training centers on how a business can build a campaign on Facebook that brings result. This course contains 35 online courses.  

PPC University – It contains in-depth training materials for learning Google AdWords which is categorized into three parts: PPC 101, PPC 102 and Advanced PPC.
Tools
The most basic tool used in GoDaddy is WordPress for the site content management and the c-panel for the domain account management.
Support
You can reach them by phone: +1 480 505 8877. If you are living in Canada, reach them at 866 938 1119. You can visit us.godaddy.com/contact-us.aspx
Summary

GoDaddy is the market leader in this industry that uses up to date technology to provide reliable service. Many people are attracted to their services because of its value. They offer a variety of plans that are affordable for small businesses. Their proven track record has helped businesses to grow and achieve success in Digital Marketing. GoDaddy is no doubt a reliable platform for web hosting.
Final Opinions
Although there are minor drawbacks from their past operations and their CEO taking part in activities that most people in the world find distasteful, it appears they are committed to improving their services by providing a reliable support system. Overall, their services are affordable, convenient, easy to use, has excellent support, uptime reliability, and high-end security. However, after signing up for a free one-month trial version, it was off-putting when it did not directly take me to the free trial. Instead, I was directed to products I could only try if I purchased first. After half an hour of trying, I had no luck in finding the free trial! Hmmm.
Alternative Hosting and Domain Registry Option
I have provided a camparison chart between GoDaddy and a world wide leader in the industry, Wealthy Affiliate! Earning online with a web-based business requires a number of things. The chart cleary shows some of GoDaddys short-comings when it comes to host support for online business.
Join over a Million Members
Who Have Started Their Own Online Business.
Build Your First Blog Before Your Coffee is Brewed!
Learn How to Start Your Own Fun Blog using My 4 Step Formula