In this Coffee Shop Millionaire Review I reveal the details of this program and whether it is what it claims to be. Does it deliver and is it worth your trouble. Lets crack into it!
OVERVIEW

This Coffee Shop Millionaire Review shows how this is a program that offers a sweet life for those stuck at a 9-to-5 job and working 8 hours a day or 40 hours a week – or so they say. Lets dig into it! CSM was created and marketed by Anthony Trister, a salesman and an Internet marketer. The Coffee Shop Millionaire paints a picture that depicts online marketing to be a much easier way to get the paychecks to roll in, by just sitting in coffee shops. With just your latte and your laptop, you can make millions doing business online.
Coffee Shop Millionaire Review
Product name: Coffee Shop Millionaire (CSM)
Website: coffeeshopmillionaire.com/
Price: $37 per month + upsells
Owner: Anthony Trister
Rank: 40 out of 100
Capitalising on the word "millionaire" as part of its name, CSM is a membership product that sets the people up to unreal expectations to entice them to join in. The program consists of several numbers of training modules and other instructions with the main focus on teaching the basics of internet marketing. It is supposed to teach people how to sell services like SEO and email and video marketing, local business marketing, and more.
The techniques for the different fields mentioned are packaged in a set of 12 videos containing the training modules in presentations that last within 7 – 8 minutes. Considering how difficult it is to sell such services, the lessons in the program are vague, omit the important factors out and do not properly teach these main things.
The standard membership price is $37 per month, inclusive of training and support. Immediately after registration, members are asked to upgrade to the "Six Figure Success Club" and to shell out another $297. An additional $47 is to be paid for mp3 versions of the modules.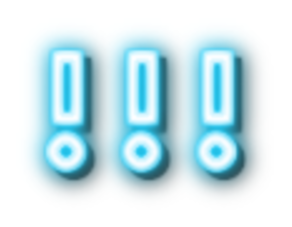 Build Your First Blog Before Your Coffee is Brewed!
Learn How to Start Your Own Fun Blog using My 4 Step Formula
The Coffee Shop Millionaire is not exactly a scam because when you realize how terrible the product is, there is at least a full refund to be obtained from the trustworthy ClickBank, being one of the products under the CSM umbrella.
CSM Basics
Coffee Shop Millionaire works by learning basic internet marketing. The videos teach members how to reach out to local businesses and how to sell internet marketing services. That's how the paychecks keep coming. After getting the hang of it, outsourcing some of the work can be done. Repeat the process.
If you are looking for the most basic procedure on how to get started with an online business, CSM will probably work for you. Like other business models, CSM takes some serious hard work and initiative to get it running. While it is a viable model, CSM does not offer a complete guide to every step and challenge along the way.
The Good and Bad about CSM
Pros: 
Low monthly membership fee – The monthly membership costs $37/month. The sign-up fee can be lowered to just $27/month if you want to close the sales page.
Easy to understand – CSM is not a complicated thing to understand, especially for those without any background in online marketing, or even for those with little knowledge about website matters. There are tips and tricks included in the product that even those with prior experience in the industry will find helpful in improving profit potentials.
Plenty of bonus items – Some bonuses within CSM include interviews with other successful online marketers and other helpful tools for improving your craft. There are also sites offering huge discounts if the product is bought from their page. On top of these benefits is the access to an area exclusive to members only where questions or concerns are addressed. This provides additional support should some of the concepts included in the product become difficult to understand.
Money back guarantees – The product can be returned within sixty days if not found satisfactory and your money can be refunded. The easiest way to ask for a refund is to contact ClickBank, the middleman handling refund issues.

Instant download – The program can be instantly downloaded to enable you to start building sites with the potential to garner thousands of visitors daily and earn from hundreds to thousands of dollars a week. The profits can significantly increase depending on your effort and how much time spent doing CSM.
Cons:
Offers very basic training – Unless you are a total newbie in online marketing, there is not much new information to learn about affiliate or other marketing. Some of the marketing techniques being suggested, such as article spinning and submission to directories, are already OUTDATED. It can also leave your site possibly de-indexed by search engines.
Some advanced marketing concepts are merely introduced and not thoroughly discussed, thus there is no way you can successfully perform local marketing and SEO from these short videos that run in just a little over four hours. In fact, all the information is found free on the Internet. All it takes is to invest time and energy to do extra research on your own.
False claim about making big money – There is no way to earn $21,000 in a mere three weeks through CSM's Cash Machine System. The training videos are not enough to propel you on the way to become an Internet millionaire by simply following the steps taught. The false idea that online marketing is highly lucrative and uncomplicated is thrown all over the sales video.
Pricey upsells and an endless list of ridiculous offers –The monthly membership fee of $37, and is now offered in its current promotion cost of just $27/month, appears affordable. In truth, the first upsell costs $297 for an upgrade to the "Six Figure Success Club," even before you can have access to the membership site.  There are other unseen costs, which members are required to pay after startup. More payment means more upsells thrown at you.
Anthony also encourages members to purchase two years' worth of hosting for your website when you can purchase it on a monthly basis. While you do get a website from CSM, which is nothing but a skeleton website consisting of some low-quality WordPress websites with PLR content, the owner is making a hefty commission from his recommended hosting service.
Suspicious testimonials – The sales videos showcase testimonials from a few customers to prove that CSM works as what is being advertised. In reality, these customers are not the average folks found around. They are actually part of the 'Guru' training video series with training and exposure to affiliate and local marketing than any other CSM members who narrate their success stories.
No free trial –  CSM does not have a free trial period or a cheaper payment option for yearly subscription. There is also the need to pay $100 for the website, domain name, and hosting, which you can create for less if you take the time to search and learn on YouTube.
No way to advance or skip through the video – The video forces viewers to sit through the presentation from beginning to end. Unless the product is purchased, it is the only way to click out to the buy page anytime.
Who is CSM for?
The training modules allow Coffee Shop Millionaire to be marketed to practically everyone at every level. Members can review each module as often as needed for a better understanding of the lesson. The real work begins from there and the real disappointment sets in due to the hard work and time investment involved.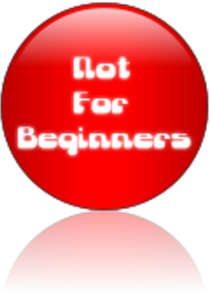 CSM is a good source of inspiration for people wanting to start a company that sells digital marketing services to local businesses. The information is fairly basic and introductory, culled from books and other resources Anthony Trister used to fill in the gaps before your business picks up and generates the income pitches on the sales page.
Coffee Shop Millionaire may work for people who want to make profits online. CSM is ideal for people with the previous background in online marketing and can be helpful in enhancing their knowledge. However, it is not really for beginners who are just starting to learn the ropes for they may find it overwhelming due to its lack of step by step procedure.
Coffee Shop Millionaire is not for people looking for a complete product that can help in earning an honest amount of income entirely based on what the training videos teach. All members are assumed to have some Internet marketing knowledge. With not enough information, you will be inclined to look for support and people to network with, which CSM obviously lacks. There is no active community to prop up CSM. You will feel scammed, frustrated, and short-changed of at least $27. If you are a complete newbie, CSM is not an ideal product for you.
See How I Sell Products with Zero Inventory Using a Simple 4 Step Formula
Product Description
The core of Coffee Shop is chunked into twelve training modules that provide the different knowledge needed to get started in the field of online marketing. Each module takes an hour or so to navigate. There are also additional tools such as video tutorials and seminar or lectures for easier understanding and to make the lessons more interesting. The videos are meant to make a realistic presentation of actual situations and examples rather than theories and concepts. They come in different downloadable formats or even in podcasts to allow more flexibility in learning.
The different sections of Coffee Shop Millionaire are composed of the following:
1. Cash Machine Section – The section is further sub-divided into three categories to discuss the possible ways for members to make money online.
Local Cash Machine (LCM) – A term used as a reference to online jobs such as online marketing consultants and other related positions, LCM is a field that promises members to earn monthly income ranging from $500 to $2000 depending on the time spent for work.
Newsletter Cash Machine (NCM) and Article Cash Machine (ACM) – NCM opens opportunities to earn around $1500 to $3000 each month by being a virtual assistant. The job involves research, handling emails, and bookkeeping. On the other hand, ACM offers a monthly income up to $5000 or more by writing articles and either posting them online or selling them to clients.
Video Cash Machine (VCM) – With most potential to open the greatest opportunity, VCM needs users to learn how to make a 30 to 90-second video for their clients in the advertising field.
2. Million Dollar Launch Street Section – There are 15 self-explanatory sections in this part: Army of Affiliates, Art of Launches, Getting Affiliates Excited, Keys to a Mega Launch, Launch Contests, Launch Processes, Meet Big Players, New Partnerships, Rolling Launches, Product Creation, The Launch Schedule, The Ultimate Product Pack – $21K System, Underground Affiliates, Upsell Path, and Webinar Replays. All lessons are aimed to help users obtain knowledge on every aspect of the online business community.

3. Affiliate Marketing – This section contains using and creating affiliate programs.
4. AdSense Sites – Includes Quick Start Guide to Google AdSense, How to Set Up and Use New AdSense Ads, and Publishing Free Articles on Your Blog
5. Skillset Videos – This set of videos has three levels. (a) Beginner – teaches newbies on what it takes to work from home and to have the right mindset; (b) Intermediate – focuses on increasing market penetration using Forum Marketing, JV Traffic, Link Building, PPC, Using Press Releases, and more; (c) Advanced – covers webinars and includes other high volume sales opportunities.
6. Tech Tutorials – Videos included are Adding Audio and Video, Adding ClickBank Payment Button, Adding PayPal Button, Autoresponder Setup, Basic Videos Upload Using FTP, Blogger Setup, Elance, Ezine Article Submission, Hosting Setup, Modify Content, PHP Redirect, Registering Domains and WordPress Setup.
7. Six Figure Secrets Club – The video is the 8 weeks of the mastermind group with added 10 cash machines.
8. VIP – This contains 3 Powerful List Building Strategies, Banner Ads, Creating WSO's, Killer Email Copy, Leveraging Facebook, Micro Niche Keyword, Offline Integration, Outsourcing oDesk, Picking a Niche, Shopify Store, Site Critique, Solo Ads, Split Testing, Training Critique and Webinar Training.
9. The 21K System – The video consists of Part 1, Part 2 and Part 3.
10. Interviews – It features interviews with Kevin Wilke, founder of Nitro Marketing, and Brian David Crane, founder of  CallerSmart.
11. Bonus Interviews – Other interviews included are those with Dush Ramachandran, President, and CEO of The Net Momentum Corporation; Jason Drohn, founder of Levelling Up Academy that teaches strategies on affiliate and local marketing; Kelly Felix, an internet marketing legend who revolutionized SEO; and Kevin Wilke.
12. Anthony Trister's Rolodex – Considering the number of videos offered by the Coffee Shop Millionaire System, one can expect that it is worth the bargain for $27. However, not all of the topics included in the list are actually delivered. Since there are additional fees to be paid, not to mention the marginal, outdated and disorganized way of presenting the training, CSM loses its value really fast.
A part of the system is discussed in the initial part of the course. All the remaining information is only revealed after getting an upsell. Unless you pay a higher price, you are deprived of the meat of the system.
Support Offered
One of the primary reasons why people are not successful when starting any endeavor, whether online or brick-and-mortar is the lack of support. The potential of experiencing failure is possible for newbies who end up committing the costly mistake of dealing with CSM.
The Coffee Shop Millionaire program boasts of having a full-bodied and dynamic community which current or prospective members can rely on for support and information. A closer look at the CSM Facebook will reveal the sparse number of members, all for a total of 71 only. The page is riddled with complaints and questions left unanswered. Most of the complaints are geared toward their money back guarantee, which is actually very difficult to get.
There are very few to none responses to emails. The CSM Club Facebook group has garnered only more than 800 likes. Considering that the program is not new, the fashion by which questions and comments are given attention shows a great sign of very limited and untimely support accorded by CSM.
There is difficulty in contacting anyone, especially its creator, Anthony Trister. Overall, the CSM community is a big ghost town that welcomes members with vague promises of support but is not equipped to provide it.

Final Words
Coffee Shop Millionaire is not entirely a scam membership site that offers training and tools for internet marketing. There is some legitimacy to the program, and the business model being recommended is absolutely feasible. While it offers some sound techniques, it definitely misses a lot of things. It is not advisable for the brand-new newbie with no experience or knowledge on Internet marketer. It can, however, be helpful to people with prior knowledge, or anyone needing techniques to boost their online business.
Surely, you can make money through an affiliate or local marketing by setting up your own online business. CSM, however, is not the best help to get. The website claims to reveal the secrets of amassing online wealth, but tells little information about it and leaves you entirely on your own to figure out things with little to no support.
CSM is a far cry from  "a get rich quick" program. With a poor support system, you can be left with lots of unanswered questions along the way should you decide to pursue Coffee Shop Millionaire. There are better options available, and if you look elsewhere, then you can effectively stop Anthony Trister on his way to the bank.
Alternative Option
Training, Support, Tools and Step-by-Step Instruction – These are the four key aspects to earning online success! So lets see how Coffee Shop Millionaire stacks up against a World Class Leader in the Make Money Online internet world!
Join over a Million Members
Who Have Started Their Own Online Business.
Build Your First Blog Before Your Coffee is Brewed!
Learn How to Start Your Own Fun Blog using My 4 Step Formula