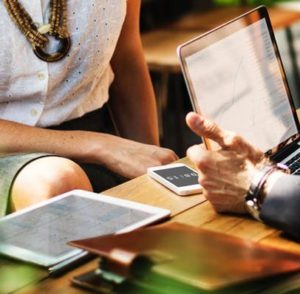 Earning money online for most people would be a dream come true. If there were a way they could make money with their own website or some other venture online, they could finally quit their job one day to focus on being an online entrepreneur, spend precious time with family & friends, and taking back total control of the way they work and live their lives.
The reality is, earning income online isn't a long-winded dream and not as hard or technical as it may sounds. Many have been doing it for nearly three decades and I have been doing it for just 2 years with my own website Earning Online. I know thousands also who are doing the same thing with their own websites, courses, and by applying other unique strategies.
The good news is that the majority of online income earning strategies aren't complicated at all when you are shown the proper way. With any kind of business venture, it takes time to grow and your online business is no exception. You will have to be willing to devote time to it, as well as energy to get your idea off the ground, and you'll need to stick it out especially if the journey is slow when starting out.
If you're aiming to earn revenue online but you're not sure where to begin, read here the best ways and strategies to mull it over before deciding on what will work for you:
#1: Google Adsense Ads
Visit most websites and you will see Google ads. These ads are found everywhere for good reasons because they are easy to set up on any website. Once your website starts to generate a steady stream of online traffic, it can be very lucrative.
The cool thing about Google AdSense, it' easy to set up on your website. If you have a website or web-based blog, you can easily signup for your own free Google AdSense Account. Google will then provide you with a unique code to paste into your website and Google does the rest including, tracking page views, traffic, and what you earn on your behalf. There's no need for you to upkeep or maintain anything to get AdSense working for you, so it's a no-brainer especially if you already have a website or web-based blog.
Build Your First Blog Before Your Coffee is Brewed!
Learn How to Start Your Own Fun Blog using My 4 Step Formula
When I started out, I knew absolutely nothing about anything in regards to earning online. But two months in, my website started making sales and it's absolutely mind-blowing when you make your first commission, no matter what the amount. It was a whopping $8! The feeling of earning that first commission was amazing beyond belief. It got me so excited about the prospects of earning any amount I wanted. Today my website has earned me thousands.
#2: Online Affiliate Marketing
Whether you have a website or not, or a blog or not, affiliate marketing is a great option. Affiliate marketing works with brand partners and businesses that you choose to have links to via the content on your website. Basically, you have a link to a product or service using a unique affiliate code you received when you signed up as an affiliate for that particular product or service. You'll earn a commission any time someone goes on to purchase a product or service through the link on your website. 
Accordingly, you will partner up to an affiliate programme that is related to the concept or niche of your website and blog. Since I'm an educator, I have focused all of my affiliate effort on training products like how to build your own revenue earning website and everything related including how to rank in Google and other search engines and even how to choose an income earning niche.
As well as signing up for individual affiliate programs, you could sign up to an affiliate ad network which offers a heap of varied affiliates all in one place. Then you could see over a period of time what is working and what is not.
If you are wanting some inspiration, my friends Kyle and Carson are the founders of Wealthy Affiliate, a member-based community training platform for anyone starting an online affiliate business. They are the experts on all things related to online affiliate marketing. Since 2005 they have shared this knowledge with Wealthy Affiliate members.
There are as many niche markets as there are members of Wealthy Affiliate.  Literally, millions of ideas or niches exist. This just goes to show that any idea you may be thinking of, will make money and be compatible with nearly any affiliate company or product available out there.
#3: Podcast Recordings
One other way to earn income online is to host an online podcast. The key to getting ahead with podcasting is to find your niche and to grow an audience, then connecting with sponsors to monetize your podcast by having them pay you to have their ad at the beginning of the podcast for example. 
This is not the simplest way to make money as there are a lot of logistics involved with the writing, recording, editing, but is worth thinking about as when you get it right, it can be lucrative.
#4: Consulting & Advisery Services
You could try your hand at consulting as a way to make money online. If you are an expert in a particular field, then you could potentially seek out people who would be willing to pay for you to counsel them, personally coach them or help them with business goals for example. You might be surprised at the types of expertise people will pay you for.
A colleague of mine, Martin Thomson, earns income helping people from all over the world with SEO or search engine optimization, and even spellchecking website content.
Other friends and colleagues are consulting on website design and even building peoples websites. Remembering that the internet is one big information highway and seeking information and providing it is the main reason people are online in the first place. What information could you be providing for a fee?
Martin charges a flat fee depending on the amount of work involved and his schedule. He could make up to $100 US dollars an hour.  He said it was something he did on the side and when he wasn't busy with his main income from affiliate marketing.
If you think consulting is something you could be earning revenue from but are not sure how to start, you could set up a free account through Clarity.fm. This is a place for anyone who wants to offer to consult and to set up a free profile. Once you have your profile set up, people can find you to book a paid session with you.
#5: Online Courses

But if you have skills you can teach to others, then it's entirely possible to set up a course online or even create personal one-to-one coaching online. Online courses teaching anything from cooking to online marketing or how to draw for example are available. Even I offer one-on-one face-to-face coaching to those just starting out with their own web-based business.  I use a live screen to instruct up to 10 students at a time.
But most people will upload their course material to a platform like Teachable.com or Udemy.com or if you want to pay using using cryptocurrency then you could try the new decentralised platform BitDegree. People will find your courses here and enroll in them for a fee. In return, you pay a fee to the platform for managing enrollments and fees.
See How I Sell Products with Zero Inventory Using a Simple 4 Step Formula
#6: Sales From Books You Write Yourself
The book and publishing industry traditionally was in hard copy print. But nowadays all you need is a computer and the internet to publish a book online. A website like Create Space will allow you to upload and print your book without getting a publisher formally involved and to even get the book on Amason.com for people to buy a digital or hardcopy version of it.
So if you think you have an idea for a book and can write about it, then it's worthwhile considering this strategy. The bonus is that the start-up costs can be very minimal especially as you probably already possess a computer with word processing software and internet capability anyway.
#7: Website Generated Leads
Another good way to earn money with a website is by gathering leads from it. To make leads work for you, you will need to set up a website and get traffic to it, then collect leads that someone will pay to have. The way it works is people are searching the web to find information and ask questions about something like taking out a loan for example.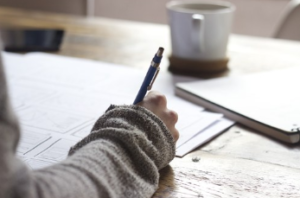 The bottom line is that lead buyers are willing to purchase the personal information collected from the people who come to your website. People find your website and request this and that and leave personal information during the process. Lead buyers will pay to have this information and help the lead with their questions and requests so you don't have to.
Many different industries are willing to pay for the leads you generate as a result of your website. You need to work out a niche and build a website to generate traffic to to it. You also need to find out how much you can get for the leads you collect as a result.
#8: Freelance Content Writing
Do you like to write and have the skills or creative talent for content creation. People will pay to have you write content for their websites when they can't. It is a very viable income stream you could generate for yourself. I have employed this service myself from time to time. A blogger I personally know, Michelle is such a person and has made thousands from writing content for other peoples websites.
Michelle started out supplementing her income by writing content for others but now has a team of writers to assist. This team are usually students looking to earn a little money while studying full-time. You can charge per word written from 5 cents per word for example.
The key is to working out a niche and networking with people in the same niche who might hire you to write for them. If you can deliver high-quality content then the more work you can get. It's straight forward getting started when using websites like firrva and Upwork.com.
#9: Sponsored Posts
If you have a large following on social media or through a website, you can earn money seeking out sponsored ads and posts. So how does this work? Well basically, companies will pay social media influencers and bloggers to promote and feature their products and services.
Companies are very aware of the reach followings like this can have, and they want a piece of the pie. S0, if you have an online platform, whether it be from blogging or have a huge following on any of the social media platforms, then this is a great way to earn from it. You can even get paid in free stuff too and not just cash, and it pays to promote products and services you love. Household items, skincare and makeup items, kitchenware, garden care items are just some of the free stuff you can receive.
#10: Webinars
Webinars are a great way to market courses and other product and services. Basically, with a webinar, you are offering advice and tips in a live format in the first instance but it has play-back capability so it can be watched anytime. Remember though, webinars is another platform to promote your product and services and courses.
Jay Neil of magistudios, runs weekly webinars giving tips and advice regarding web-based affiliate marketing. While he gives loads of free tips and advice, he is promoting products and services related to affiliate marketing tools at the end of the day. However, it is a win win for everybody involved including the people watching the webinar for free, the owners of the affiliate tools when sales are generated as a result of Jays webinars, and Jay himself of course, when he gets paid to promote those products and services.
#11: Building A Community Online
You can also earn money from building an online niche community, and the monetising strategies that you can employ should align with whatever your goals are. You could build a membership forum based community where people pay to be a member. Or it could be a blogging community. Facebook groups are popular and you could use your influence to sell and promote product and services there.
My friend Patrick has created such a community where he uses his influence to sell personal growth seminars to his huge membership. He only started a few weeks ago and is already making a killing.
#12: YouTube

Youtub is owned by Google and provides a video platform for those who want to earn income online. They have made it possible for almost anyone, anywhere to earn a living or supplement their income this way.  YouTube channels are created for any topic you can think of – there are a ton of them. Anyone with a big YouTube following can earn some serious money if they aren't already.
You would of heard by now that some of the heavy weights like Antonio Centeno an ex marine officer and men's fashion expert,  has built a YouTube channel called Real Men Real Style. He has built it into a million dollar business.
According to Forbes who conducted a profile study of Youtubes top ten stars included big players such as DanTDM, a gamer who earned $16.5 million in one year.
Will you earn that much starting your own YouTube channel? Not likely, but you can still make money via the YouTube platform using it's own ad network and getting paid for sponsored posts. If you like to make videos, this is a fun way to make money doing it.
If yoou have a passion for connectiing and talking with people and can offer them your skills and creativity, then this maybe the strategy that gets you started.
At the end of the day, having multiple income streams can be achieved using two or more of the strategies mentioned here. If you are passionate about something and or have great skills and/or knowledge about something, then why not give this ago. Nowadays, there is plenty of online support and training to get you started.
Join over a Million Members
Who Have Started Their Own Online Business.
Build Your First Blog Before Your Coffee is Brewed!
Learn How to Start Your Own Fun Blog using My 4 Step Formula