It's always a good idea to read reviews of a product you are interested in, so at least you get another point of view. In this Credit Karma Review I reveal the detail of this product. Lets get started.
OVERVIEW
Credit Karma is a top-notch website that provides resources to help you control and improve your finances. It is not a credit scoring company, but a third-party that offers free credit score information gathered from credit-scoring companies. It features tools to help you better manage your money.
CreditKarma has more than 60 million members who receive two free credit scores, weekly reports, and ongoing credit monitoring using free apps on the website.
Credit Karma Review
Website:  creditkarma.com
Price: Free
Founder and CEO: Kenneth Lin
Overall Ranking:  85 out of 100 (4.25/5)
Who is it for? Anyone curious or struggling with credit
Verdict: Legit
CreditKarma is a website aptly named personal finance service. The company has been in business since 2007 offering free credit reports. It is a great help in knowing where you stand on that all-important credit score. It is also a reliable source of information about potential credit breaches and provides tools to help you in your search for the best credit, loan, and home and auto insurance deals. Unlike other alternatives, CreditKarma operates on the following philosophies: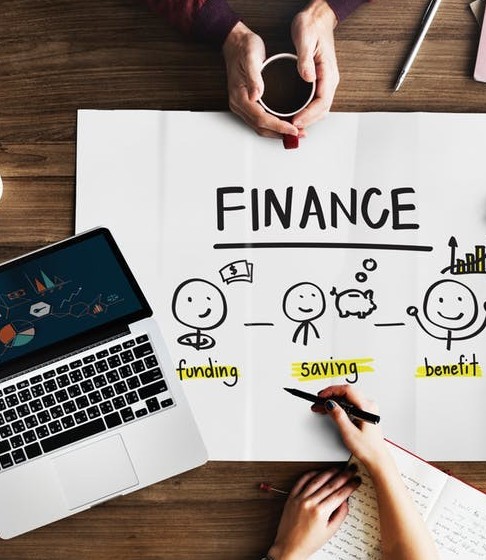 Signing up is totally free, without monthly trial membership fees, initial credit card charges, or tricky subscription cancellations. It pays for itself by making recommendations based on your overall credit profile.
A credit report card is provided summarizing the fundamental categories of your credit report, including detailed data generated from TansUnion and Equifax, such as your previous unpaid balances, liquidations, etc.
How does Credit Karma Work?
To get started with CreditKarma, all you need is an account containing some of your personal information. You will not be led on by any promising offer. Once you log in, your account opens to a personal dashboard showing an immediate credit summary.
Build Your First Blog Before Your Coffee is Brewed!
Learn How to Start Your Own Fun Blog using My 4 Step Formula
This includes:
TransUnion and Equifax Credit Scores – You will get to see your credit scores from two of the three major credit bureaus, namely TransUnion and Equifax (not included is the other one which is Experian). The dashboard will give you an insight of how your true FICO score would stand. It also allows you to see the difference between the information received by each bureau to enable you to determine where any differences in the score may be coming from.
Factors Affecting Your Credit Score – Other helpful information includes reported delinquencies, collections, credit utilization, inquiries, and your average age of accounts (AAoA). It will also show any discrepancies if they exist between the report made to TransUnion and Equifax.
Additionally, there are more tabs, sections and features containing lots of information about credit, savings, loans and other topics that deal with finances. These neat resources are perks that come with signing up for a CreditKarma account, which are simply not available anywhere else.
CreditKarma allows you to retrieve your TransUnion credit report and updates every week, which is not possible with other services that limit viewing each report only once each year. The company relies much on TransUnion data, so you get your credit scores for free, instead of paying for it when directly generated from TransUnion.
A nice report card grades your credit from A to F to reflect seven key components that influence your scores. Each factor is ranked on a scale of high, medium or low. A credit-simulator toll allows you to see how your scores may change in case you apply for a $10,000 credit limit using a new credit card, or in case of a foreclosure. The site is a good place to check your score on a daily basis.
See How I Sell Products with Zero Inventory Using a Simple 4 Step Formula
Key Features of CreditKarma
More than just credit scores, CreditKarma has the following useful features:
TransUnion Credit Score – Your credit score was computed using the Vantage Score 3.0, the joint algorithm developed by the three major credit reporting agencies to calculate a consumer's VantageScore. The report shown is based on credit data gathered from TransUnion. The history of changes to your score is also included.
Equifax Credit Score – Similarly, your credit score obtained from Equifax and based on the same VantageScore 3.0 formula is flashed. A difference may be reflected between the credit data on file because they come from two different sources.
Credit Factors – You will get information about factors that influence your score, which can either be helpful or disadvantageous. These factors include the age of your credit history, credit inquiries, disparaging marks in your credit file, payment record, and total accounts.
Credit Reports – An easy-to-understand details of your credit reports gives you a letter grade A to F to help you evaluate the areas that are not doing any good for your credit score. This allows you to focus on a certain area to improve your credit score.

Credit History and Monitoring – The history tracker is a real winner. It does not only let you track your credit standing over a given timeframe, but you can also make adjustments accordingly. You can connect your bank accounts and credit cards to your CreditKarma account in order to track and categorize your financial plan. The monitoring service effectively prevents identity theft by alerting you of any suspicious activities in your credit.
Credit Score Simulator – This feature helps you to predict and understand the effect of certain actions or events on your credit score. For example, if you are planning to apply for a new credit card, or close your current credit card, or apply for a new loan, how will this affect your score? Using the simulator can help you in planning your financial decisions to avoid lowering your credit score.
Search for Unclaimed Money – A recent addition, this new feature allows you to search for unclaimed money that could be possibly yours. An online search can be conducted after being directed to a state-specific resource.
All these resources draw in literally thousands of people per month because they are free. Once people sign in, CreditKarma does not only provide free credit reports, but other tools on the website can also be used for free, such as the quotation tool for credit cards, savings account, and even mortgages. In using the tools, people are enticed to buy the products, such as loans and insurance, from which a juicy referral fee is paid to CreditKarma.
The fun part is that CreditKarma gives a totally free credit score, but uses your personal credit data to advertise you. As you actively use CreditKarma, your personal data is probably being sold to various credit card companies. If you have an excellent credit standing, you become a potential target for the best loans and credit cards by banks listed in the CreditKarma tool. The tool shows their offer, interest rates, term conditions, and the likelihood of getting a credit line. Something to share with Facebook friends maybe!
The lending companies pay huge money to CreditKarma because it is ultimately cheaper than to spend for generic ads catered to the millions of people who may not meet the credit qualification standards for their products. These companies are most likely looking to offer a credit card that matches your credit score provided by CreditKarma.
Pros and Cons
Pros
Signing up is free
There are no hidden charges
No payment details are required
There is no trial period
Easy setup and getting started only takes a few minutes
Your account can be closed and cancelled for free
There are no maintenance fees
There is no need for frequent signing in to keep your account open
Questions posted on the forum may be answered by anyone in the community, whether financial professionals or average consumers.

Cons
The free credit score is not a FICO score. FICO scores are the industry standard widely used as reference by lenders in approving or denying new credit applications, making pre-screened offers, and managing existing accounts.
It is not a comprehensive credit score because there is no report from the other major credit bureau, Experian.
The free credit score may not be 100% accurate.
The tools for tracking spending are underdeveloped.
There are no features for budgeting, financial goals, or bill payment.
The risk of cyber-attack or hacking against CreditKarma is always possible in which case your personal information required in opening accounts in your name can be stolen.
Final Opinion
American consumers have the right to have one free annual credit report from the three credit bureaus: TransUnion, Equifax, and Experian. It only takes a credible credit report to see how your finances are doing. CreditKarma rises up to the occasion with its cascade of free resources made available to help consumers have a better understanding of their credit score and use these tools to improve their current standing.
Most services charge from between $15 to $20 per month, but CreditKarma lets you check and track your credit score for free and without any other catches. Knowing your credit score and checking how it is changing over time can be a little cumbersome. CreditKarma does a good job of helping you by performing what is known as a "soft" inquiry on your credit reports.
By far, it is probably the best credit review company in the country, although you may find the ads quite distracting. It is wise to take advantage of this free service now before some genius decides to charge people with a fee just to see their credit ratings and credit reports.
Join over a Million Members
Who Have Started Their Own Online Business.
Build Your First Blog Before Your Coffee is Brewed!
Learn How to Start Your Own Fun Blog using My 4 Step Formula