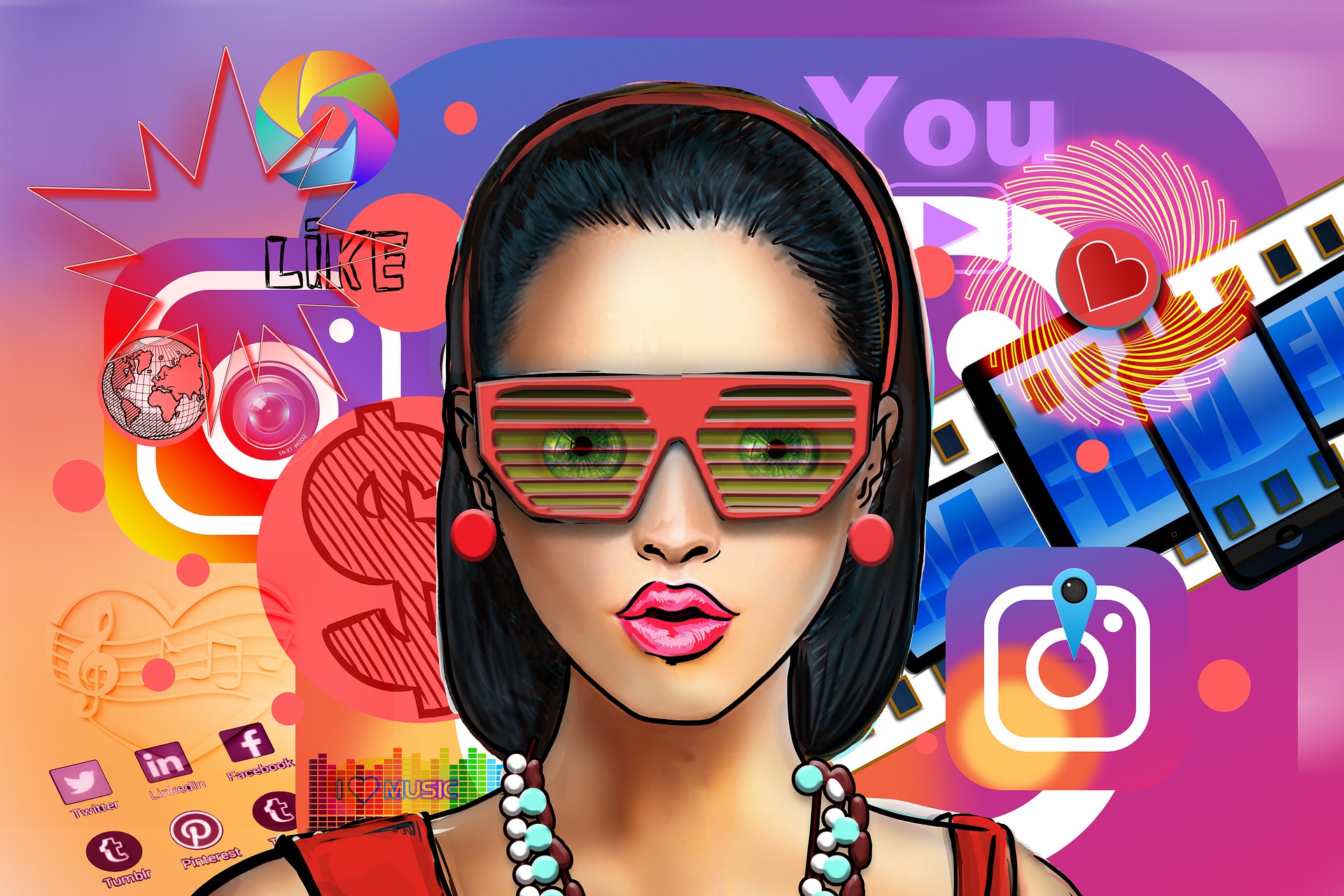 The FB Influence videos are lengthy and might put you off. But, what is it about this product that makes it appealing to online marketers? I reveal all in this FB Influence Review. So, lets crack into it.
OVERVIEW
FB Influence 2.0 or FB Influence is a compact course of videos and downloadable resources that can be used as a complete roadmap for creating and leveraging the power of Facebook to direct more traffic to your website and build your business brand online. All the mechanics are covered in simple and clear video tutorials to help you start from setting up your profile right through creating Facebook ads.
FB Influence 2.0 Review
Product:                         FB Influence
Niche:                             Facebook Marketing
Author:                          Amy Porterfield
Website:                         fbinfluence.com
Price:                              $97 Initial Fee + Upsells and Continuity Fees
Overall Ranking:        51 out of 100 (2.55/5)
Verdict:                         Legit
Who is FB Influence for?
FB Influence is designed for those struggling to tap into Facebook as a source of traffic, leads and customers. Whether you are just getting started, a small business owner, an internet marketer, or a solo-preneur marketer, FB Influence is a convenient tool to implement proven Facebook marketing strategies without wasting your valuable time.
The marketing opportunities teeming at Facebook cannot be ignored. Its power to allure visitors is nearly as amazing as the return rate that is why many take advantage by running some ad campaigns and try different strategies to get more engagement. Precisely because Facebook is huge, boasting of more than 1,300,000,000 active users, it can be difficult to keep up with all the constant changes, new policy guidelines, and sometimes just how to do the very basic business marketing strategy.
If you are a savvy marketer, it is a no-brainer that you must learn how to access this HUGE number of users than just setting up a Fan Page. You are probably wondering how others are getting the most out of this social media giant. Knowing there are many layers and idiosyncrasies involved with Facebook marketing, you may either need to do a lot of self-learning or spend on professionals to manage your Facebook presence for you. FB Influence claims it has the power to do the former.
What is FB Influence?
FB Influence 2.0, or simply FB Influence, is a social marketing strategy compiled in a series of training videos that show how your marketing techniques can leverage from the business building power of Facebook. FB Influence comes digitally in four modules, allowing you to have instant access to all training materials that cover what it takes to have a successful marketing strategy using Facebook.
Build Your First Blog Before Your Coffee is Brewed!
Learn How to Start Your Own Fun Blog using My 4 Step Formula
Apart from the four learning modules, FB Influence comes with a handful of bonuses designed to help people on how to implement the strategies and tips laid out in the course. The content is delivered by its author, Amy Porterfield, together with her partners Lewis Howes and Sean Malarkey who are responsible with the promotion and support of FB Influence.
Who is Amy Porterfield?
Amy Porterfield is a social media strategist for small businesses and entrepreneurs, and the co-author of the book Facebook Marketing for All-In-One for Dummies.  One of the many ways Amy helps entrepreneurs across the world to maximize success of their internet marketing efforts is to create electronic products or courses and sell them online. FB Influence is one of these products.
Amy is a well-known top thought leader in the social media marketing world.  She has tons of content – blogs, webinars, podcasts and videos to her credit. She is also a frequent speaker at numerous marketing conferences. Amy also worked with top online marketers as project manager for very large product launches. She also worked as the community manager for SocialMediaExaminer.com.
Years ago, Amy worked for Tony Robbins as Director of Content Creation responsible for marketing for his events and in managing large-scale online marketing campaigns. She left to start her own business. With the numerous requests for information on her Facebook Influence system, Amy created FB Influence to provide business owners, entrepreneurs, and marketers with critical strategies vital for success on Facebook. Amy is the instructor and voice on all the videos in the course.
What You Get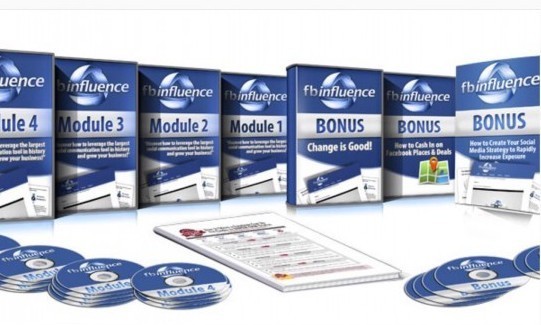 Purchasing FB Influence provides you with the following training courses and some great bonuses:
Module 1: The Foundation for Facebook Success – As the first in a series of modules, this module starts off with laying the groundwork for creating and setting up the basic design of your page. Its helpful tools include the following:
The 7 Core Rules to achieve your Facebook marketing success
How to Brand your Facebook Timeline page Strategically
Top 10 Most Frequently Asked Questions About Facebook Pages
A Privileged View of Your Facebook Page Dashboard
Facebook Insights: The Powerful Tools to Track and Measure your Facebook Success
Module 2: Growing a Lucrative Fan Base – In this module, you will learn important tips and strategies how to grow your Facebook Fan Base.
How to use the Most Effective Search Tool to Find your Ideal Audience within Facebook
5 Proven-to-Work Strategies and Techniques to Grow your Fan Foundation
How to Create Custom Applications that Convert and which will Make your Fans take Action with Them
How to Increase and Grow your Fan Foundation by Creating an Inexpensive Ad Campaign
Quick and Easy Steps on How to Use the Power of Mobile Marketing by Making your Facebook Page Mobile-Ready
Module 3: Building your Authority and Becoming the Go-to-Source – This is all about engaging and developing a relationship with your audience. Things to learn here include:
Facebook Content to Post and When to Post
7 Sure-fire Strategies to Create Engagement
Tips to Build your Authority on Facebook
Tips and Strategies for Facebook Contests and Giveaways
How to Exert Advantage in the Management of your Facebook Page
Module 4: Turning Fans into Loyal Customers – The module provides tips and strategies for converting your Facebook Page into a lead generating machine. The topics are:
Three Steps to Turn your Page into a Lead Generating Machine (Part 1 and 2)
How to Sell on Facebook
How to Create and Advertise an Event on Facebook
How to Obtain Fast Results with FB Influence – Pointers for Taking Action and Getting Momentum
See How I Sell Products with Zero Inventory Using a Simple 4 Step Formula
Bonus Materials
Bonus 1: Content Marketing Power Plays –This FB Influence bonus gives access to 50 great examples of Facebook posts from different niches to enable you to maximize the power of content marketing.
Bonus 2: 3 Ways to Use Facebook Groups – This teaches the step-by-step procedure on how to use Facebook Groups to create communities around certain products, improve customer service, and generate qualified leads and drive new sales.
Bonus 3: 50 Stunning, Ready-Made Image Quotes – This valuable bonus gives access to 50 done-for-you different beautiful images to attract your fans and increase your engagement.
Bonus 4: The 3-Step Blueprint on Generating Lead in Facebook
Bonus 5: New "Members-Only" Training Workshops
Bonus 6: Complete Access Member Support with Private FB Influence Facebook Group. This includes:
How to Create your Social Media Strategy to Increase Exposure Rapidly
The 3-Step Lead Generating Facebook Blueprint
'Change is Good' Exploring Facebook's New Features
How to Take Advantage of Facebook Places and Deals
Turning Fans into Super Fans
On top of these, you will have full access support to Amy's private Facebook Group so you can get all the help you need along the way.
Support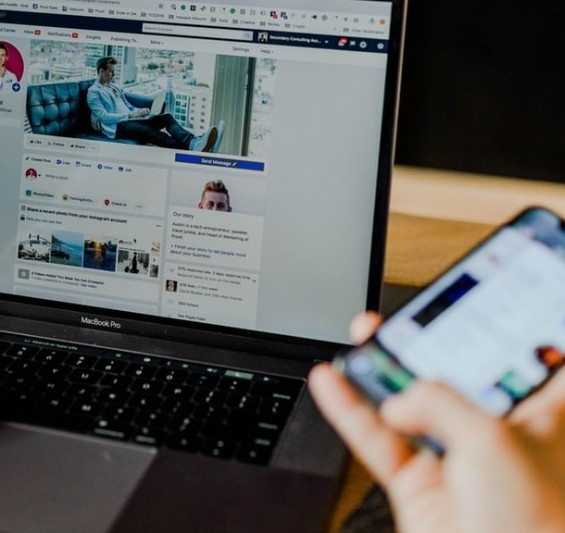 The support for members of FB Influence is not adequate. Amy and Sean are not personally accessible. The primary way to access support is through the Facebook Group, which is actually a bunch of people in similar situation trying to figure out the questions. Unless the "experts" are actively engaged in the group, support can be obtained from each other within the community and in forums, assuming everyone actually participates.
Another support area can be located within the dashboard wherein you can email your support needs and concerns to the administrators.
Money Back Guarantee
The program offers a "60-Day 100% Money Back Guarantee" if you are not completely satisfied with it. There are no questions asked, so there's little to zero risks if you wish to try this marketing program.
What to Like about FB Influence
Great Training – The training is laid out in a fantastic and non-overwhelming fashion. The high-quality videos offer step-by-step and easy to follow procedures on how to initially create your FB page up to the advanced techniques to generate leads and sales. Amy delivers the content efficiently and shows that she knows her stuff well to be able to help people develop their own strategy for Facebook marketing.
Mindset of Engagement – The best part of the training program lies in its focus on increasing engagement. Unlike other programs with a mindset on building, FB Influence focuses mainly on engagement on content because it will naturally lead to more FB page likes and more people seeing your content.
Facebook Support Group – This provides you with the opportunity to participate in the private Facebook group. It is a great place to get some feedback about your page and FB marketing efforts, and to be able to connect with people who can be of help to you.
What not to Like about FB Influence
Lengthy Videos – Most of the videos have great content, but some are pretty long and quite dragging. Although this can be helpful in absorbing all the details thoroughly, it is better if the videos speed up a little bit faster to get through the training because not all users have a lot of extra time.
Old Facebook Layout – Facebook has undergone a major visual facelift, but FB Influence still has most of the same old features up to the present. Accessing the new features may be difficult if you are not too familiar with Facebook.
Final Opinion
FB Influence delivers a ton of value for a price that is cheap considering the profit it can potentially earn in making your online business a success. It is a great investment if you want to take advantage of the power of Facebook marketing. Never has there been any platform such as FB Influence where you can post much information about you or your product and create them as engaging to a wide range of audience.
FB Influence is available in every format, so you can choose it in ways that will work best for you. The information comes directly from Amy's experiences of working with Facebook for years, so they are not available elsewhere.
The strategies work across the board. Whether you are an entrepreneur, a small or big company, or a single blogger, C can take your Facebook marketing to the next level. At its current launch price of $97, FB Influence is a valuable course to spend your hard-earned money on.
Alternative Option
An alternative to just having an influentual presence on Facebook, is to have an Entire Arsenal of Web-based strategies especially if you are looking to make money with it. And here is a comparison with a well known Affiliate Marketing Training platform just to show you the kind of support and expert training there is out there!
Join over a Million Members
Who Have Started Their Own Online Business.
Build Your First Blog Before Your Coffee is Brewed!
Learn How to Start Your Own Fun Blog using My 4 Step Formula