A Founder Fly is another earining online opportunity but does it stand out from the rest? What does it offer that others don't and is it worth your time and money? I reveal here everything there is to know in this Founder Fly Review. So let's crack into it.
OVERVIEW
Founder Fly is an online business community with a quality training program on all aspects of affiliate marketing and offers a good number of great tools to help you get started and achieve success in the online business world.
Product name:      Founder Fly
Type:                          Online Video
Website:                    founderfly.com
Price:                          $1 week/$9.99 month/$99 year/$199 lifetime
Owner:                       Ryan Lee
Overall Ranking:     69/100 (3.45 out of 5)
Verdict:                      Legit
Who is it for?
Founder Fly is an online training program that will be extremely beneficial for those with or without background and experience in Internet marketing. Experienced marketing gurus may find some new methods for earning, while beginners can use Founder Fly as an excellent resource to get started and proceed with the initial stages of setting up an online business. The program is for anyone whose aim is to generate money with Internet marketing, specifically with affiliate marketing.
Founder Fly is a specialty membership program where members have access to a training program designed to provide the right way to start, build and promote their online business by implementing the current Internet marketing strategies to achieve success. Founder Fly may have similar elements with other internet marketing programs, but members have the advantage of using a relatively inexpensive product that constantly updates tools even if you sign up for a lifetime membership.
What You Get
The package consists of up to 30 initial training videos which present the vast majority of the training programs. Subscription to the program includes the support from the Founder Fly community, which means ongoing help is available from other members throughout the course. Ultimately, it is mostly about the education process supported by supplementary videos, updated methods, and the number of opportunities to be received from the staff and community that makes Founder Fly well worth its price.
Tools and Training Overview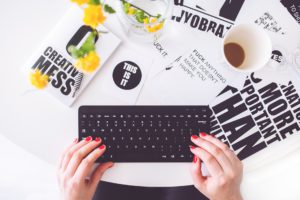 The 30 different videos are created by guest speakers who carved a name on their respective niches within the Internet marketing industry. There are also several different tools and step-by-step guides that can help you to jump start promotions, as well as understand the basics of earning commissions and to monitor your online marketing effort. Some of the tools will be beneficial for those without much experience in analytics and may find them better than the standard tools available in other websites.
Build Your First Blog Before Your Coffee is Brewed!
Learn How to Start Your Own Fun Blog using My 4 Step Formula
The following are the Founder Fly videos chock-full of information to help you ramp up your online business:
Nano Continuity – This original, complete training system is presented in 6 videos that last for 2 hours and 6 minutes.
How to Systematize Your Business – A live sell-out workshop available in 4 Videos lasting for 4 hours and 8 minutes.
The Premium Pricing Formula – In 52 minutes, you will be shown how to position your business on top of the very crowded market, and still dominate even with higher prices.
Free Grassroots Traffic – Watching this video that last for 56 minutes is to watch one guy who gets thousands of free visitors to his site.
The "Host" Model – This one-hour video teaches how to have the passion to build a massive business by hosting experts.
How to Attract Super-Affiliates – This 54-minute video will take you inside a record-breaking launching event that attracted thousands of affiliates at absolutely no cost.
The Ultimate Guide to Facebook Advertising – This 48-minute video will take you to what you need to set up a profitable Facebook marketing campaign and start driving targeted traffic.
Recurring Revenue Report – The format is in mp3 with a length of over 12 hours, giving you inside scoop to the best 12 archived newsletter issues that focused entirely on "recurring revenue."
Mobile Marketing Unleashed – In 1 hour and 12 minutes, you will get an in-depth look at how mobile marketing works and how to get more visitors using this strategy.
One Day Membership – This 47-minute video is a must-see to learn the actual breakdown of how you can go through the entire process of getting content, building your site, and signing up your first member.
Stay Fresh… – You get fresh hands-on training weekly, all under 10 Minutes each so you can forge content that does not get stale.
How to Create Your Own Newsletter Co-Op… In just 26 minutes, this video will present how the creator of this program runs a newsletter co-op and has retention rates hovering around 97%.
The Information Marketing Blueprint – This 70-minute online video gives you the full scoop on all the possibilities of how to transform your passion into profits the right way.
The Video Sales Letter Formula – A training video that last for 43 minutes which gives the simple, proven formula on how to create your own video sales letters.
How to KEEP Your Members… – This 54-minute online video gives you very specific and tactical strategies to keep your clients happy and sticking around for a long time.
Small Site Banner Buys – This 1 hour and 22-minute video is one of the most popular online videos of Founder Fly. It provides the detailed system for finding sites to accept your ads, as well the step-by-step procedure for structuring your deals and getting a strong stream of new visitors to your site.
Press Send Get Paid – With 10 videos that last for 8 hours and 13 minutes, this live workshop is one of the showcase products exclusively for Founder Fly members. It shows the simplest method to create a highly profitable email marketing program.
Personality Marketing – By implementing the strategies taught by two masters of personality marketing and shown within this 1 hour and 6-minute online video, you can put social media to good use.
Publishing in A Box – A classic program in 6 videos that last for 4 hours and 8 minutes, these training videos filmed a live workshop about creating a virtual empire.
The 18,000 Member Roadmap – The 53-minute online video presents "behind-the-scenes" how a guy launched a new membership site where 18,000 members signed up for $59/month all in a week's time.
Multiple Streams of Continuity Income – For 60 minutes, you will learn how to create continuous income streams in your market from monthly membership sites all the way up to multi-million dollar franchises and coaching programs.
Pay Per Click Advertising – Watching this 1 hour and 13-minute video will give you the step-by-step dive into the world of pay-per-click advertising from choosing the right keyword to setting up your campaign for maximum clicks.
Free Social Media Traffic – Get access to this 1 hour and 2-minute training video to learn the specific tactics on how to grow your brand and drive thousands of people to your site.
The Millionaire Blogger – This 41-minute video provides you an inside look at a blogger who generates 7-figures from a simple blog.
9 Rules for Marketing Rock Stars – Learn the 9 steps to easily gain a loyal following for your product from this 51-minute online video.
List Building on A Budget – This 1 hour and 10-minute video will give you dozens of very specific and tactical list-building strategies to start getting new subscribers.
SUPER-FANS – See how to build a loyal tribe in your market as shown in this 55-minute online video.
How to Create Big Ticket Products – This 1-hour and10 minute video lets you watch how a true master shows how creating big ticket products are exactly done.
How to Start Your Own Association – Take a look inside the site of an entrepreneur and see how he gets new members to join everyday through this 1-hour online video.
How to Become A High-Priced Coach – Learn how to position your coaching business, charge the right fees, and automate your coaching program from this 1 Hour and 20-minute online video.
How to Get More Subscribers – In just 17 minutes, this short, straightforward video will show the process of creating powerful giveaways to attract more subscribers.
31 Continuity Income Models – Watch this 38-minute video to identify 31 different, proven continuity income models to copy for your own niche market.
How They Did It (Case Studies) – This PDF file consists of 658 pages packed with step-by-step instruction on how to follow successful people who built successful online businesses.
How to Build A Profitable Membership Site – This is a complete training system spanning 7 videos that last 6 hours and 6 minutes recorded during a live sell-out workshop of more than 500 people.
Make More by Working Less – In 45 minutes, this video will take you inside the productivity system of one of the world's most prolific entrepreneurs to learn how to tame your inbox up to managing multiple products.
See How I Sell Products with Zero Inventory Using a Simple 4 Step Formula
Support
Perhaps the greatest tools and training Founder Fly members may receive actually comes from the community itself. The site has a members' forum where questions can be asked and answered instantly by Internet marketing gurus. It means excellent support can be relied on for all your online marketing endeavours. The willingness of members to help is felt in the community because everyone shares the same goal to have a successful online business.
Price
Not too many programs can actually offer $1 week/$9 month/$99 year/$199 lifetime for a lot of value. Also, only few programs can offer a lifetime membership and community access for that low-price range. The offer comes with a money back guarantee, so there is virtually no risk in satisfying your budget and curiosity should you consider signing up with Founder Fly.
Positive Aspects of Founder Fly
Affordable price
Support
60-day money back guarantee
Easy to follow training videos
Quality training on affiliate marketing
No upsells
3-day trial
Low refund rate
Negative Side of Founder Fly
Outdated content in some of the initial training videos
Refunds can take some time
Not all presentations are engaging
Final Opinion
There is no such thing as overnight success. With Founder Fly, however, the tools, resources and support you get when you sign up as a member can definitely give you the advantage to further build your online business and generate income at a cheap price.
There may be some drawbacks, but they are not enough to be considered red flags. The program can be further improved to make it more competitive with other advanced programs that can be found on the Internet. All in all, Founder Fly is a good program but not the best that is available. For a mere $1,  you might think that it is worth looking into further.
If though you want a product that will give you the same and then some, such as securely hosting your online business and giving you a well equiped platform to manage a web-based business from, then others such as my #1 recommendation maybe just what you are looking for.
Alternative Internet Marketing Training
Founder Fly is yet another internet marketing training programme along with many others. However, it pales in comparison to one of the worlds best as you can see in the chart that follows.
Join over a Million Members
Who Have Started Their Own Online Business.
Build Your First Blog Before Your Coffee is Brewed!
Learn How to Start Your Own Fun Blog using My 4 Step Formula