JVZOO has gained a reputation for itself in a relatively short time. But, is it because it's a power house in the earning online industry? I reveal here all the detail in this JVZoo Review. Lets get started…
OVERVIEW
JVZoo is a platform that allows you to sell, market, and deliver whether you are a creator of a digital product or as an affiliate. It is a SaaS (Software as a Service) with gigantic network to facilitate and automate online sales by providing their partners with tools and solutions needed to run a successful and profitable online business.
JVZoo REVIEW
Product: JVZoo
Type: Affiliate Marketing
Website:  JVZoo.com
Price: Free
Owners: Nathan Green, Bryan Zimmerman, Chad and Laura
CEO: Laura Casselman
Overall Ranking:  80 out of 100 (4/5)
Verdict: Legit
These days, more and more people are getting involved in affiliate marketing. If you are looking for an easy way to monetize your site with affiliate links, you would definitely pick the right affiliate network. That's where JVZoo comes in with various options that combine user-friendliness with unlimited power and flexibility to help maximize your earning potential.
Now, the question is… Is JVZoo worth investing your time and money in?
Read on to find out more about this product.
Build Your First Blog Before Your Coffee is Brewed!
Learn How to Start Your Own Fun Blog using My 4 Step Formula

What is JVZoo?
JVZoo is taglined as an "Instant Affiliate Platform" founded in 2011. It is a membership software used for buying and selling digital products and services such as eBooks, site or blog templates, online courses and software.
Recognized as one of the fastest growing companies listed in the Inc. 5000 fastest Growing Companies in America for the years 2016 and 2017, and one of the 25 Best Affiliate Marketing Companies for 2019 , JVZoo has become one of the top affiliate networks and sellers of products from a variety of niches. This includes popular niches such as eCommerce, internet marketing and eCourses.
The award-winning affiliate marketing company promotes a plethora of digital products because there is a huge market of people who actively purchase these products that are mostly related to the "make money online" industry. There is no doubt that JVZoo banks on the promising commission rates affiliate marketers can generate from this niche.
JVZoo is a free platform that offers a lot of tools and services for both vendors and affiliates to boost their earning potential. There are, however, fees whenever vendors and affiliates make a sale.
Getting Started
There are two choices if you intend to work with JVZoo: as a vendor and as an affiliate.  A vendor is the owner of a product who wants to sell through JVZoo, while an affiliate is someone who sells items offered by a seller and gets certain percentage when a sale is made.  A seller needs to have the products, while an affiliate needs to have the skill to make buyers purchase the products being promoted. Both options start by creating a free account on the JVZoo official site. Signing up gives you an affiliate and seller account in one.
As a Vendor:
If you are a new vendor, JVZoo will facilitate in getting affiliates to promote your product. If you want to sell fast, you may partner with a big vendor on JVZoo with whom you can combine resources to promote your product to a wider audience.
A form needs to be filled where information such as product description, price, refund policy, terms and conditions, images, etc. must be provided. Make sure to fill the form correctly, especially in providing JVZoo URLs to increase the chances of getting your product approved.
To list your products, you need to have a PayPal, Stripe or Authorize.net accounts linked with JVZoo. No upfront costs are charged for putting up products to sell in the website marketplace, but a small percentage of each sale you make is taken.
JVZoo provide sellers with great tools, such as: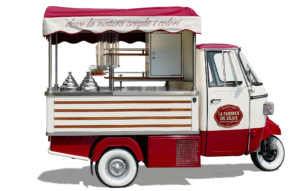 Ad Manager Plugin/Widget
Digital Delivery and Protection
Instant Sales Funnel Generator
Instant Sales Page Generator
Instant Dime Sale Technology
Instant List Building Technology
Instant Affiliate Program Setup
Lifetime Cookies
JV Profit Sharing
Stylish Button Creation
Tracking & Statistics
As an Affiliate:
JVZoo has thousands of affiliate programs and you can join as many as you want. After being accepted, you can instantly start searching for top selling products in a specific niche.  It is essential to analyse the product ratings, EPC, sales stats and make sure the refund rate is not high. If you are sure about a product, a request must be secured from the product's owner to approve your intention to promote the product. Most requests are usually approved, although there are those that need some requirements.

Once approved, the creator of the product will send a link and promotional material which you can use to start selling for your traffic places.
The tools for affiliates include:
Automatic Bonus Deliveries
Complete Sales Funnel Cookies
Instant Sale Notifications
Searchable Affiliate Marketplace
Two-Tier Affiliate Commissions
See How I Sell Products with Zero Inventory Using a Simple 4 Step Formula
How much can be earned with JVZoo?
There is no fixed amount to earn because it all depends on many things. First, it depends on your talent, ability and knowledge on how to focus a product in the right niche. Secondly, it also depends on the product. Each product is distinct and priced differently.
To give you an idea, payments in the form of commissions usually range between 30 to 75%, depending on the products that may cost between 35 and 100 dollars. Once your earnings reached the threshold, payment will be transferred to your PayPal/Stripe account.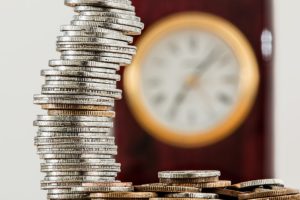 The JVZoo Affiliate Marketplace
There are thousands of products offered in the JVZoo Affiliate Marketplace. It makes it possible for affiliate marketers to promote tons of products from over 200 niches. Sellers are likewise given the opportunity to create new products in any available niches, including the most popular ones, among them are: eCommerce, Finance, Health and Fitness, Self-Improvement, and Software.
Many products are launched in the marketplace on a daily basis. Unfortunately, the site tolerates launching jacking during the initial launch period. Launch jackers are affiliates who get reviews access to products ahead of time before they are released in order to write a fulsome review and rank it on Google and YouTube.
Many, however, are not honest reviews of the product so they lure people to buy from them by offering attractive bonus materials. Every day, a certain product is advertised on the top right-hand corner of the website as product of the day. The product is usually one of the top three selling products, or presumably the top selling item in the marketplace. It does not mean, however, that a top seller is a good product. It may be because the vendor has a huge email list and lots of affiliates to promote his or her product.
JVZoo has four top sellers list that can be filtered either by sales volume or total revenue.
These are:
Top sellers for the day
Top sellers for the previous day
Top sellers for the week
Top sellers for the month
Where to promote JVZoo links?
Blog or your own website
Social Networks: Facebook, Twitter, MegaPublicator of Facebook
Forums
Email Marketing
Ads in Google Adwords or Bing
CPA Companies, such as Exoclick, Plugrush and Traficjunky
YouTube
Comments on videos
Comments on Blogs and web pages
Support
At https://customer.jvzoo.com/support , a support desk is open to customers, affiliates and JV partners, and sellers. Queries about individual affiliate products being sold are dealt with by the product owner. In that case, the product owner must be contacted directly by getting the information on each purchase receipt right above the download link.
Good Things about JVZoo
100% commissions – Some products, mostly front small-priced items offer 100% commissions.
Recurring commissions – Many commissions are recurring and good source of a stable income for both affiliates and vendors.
Review copies – Free review copies of products are sent before the launch date, allowing you to do an honest review for your readers at absolutely no cost to you.
Integration of email service providers – This feature enables leads to be delivered directly onto your email list.
Tons of affiliates – Having access to countless affiliates allows you to promote the products you put on the network.
Credible site for big time marketers – Many of these marketers use JVZoo to release multiple products for affiliates to promote for them.
The Downside
Substandard and untrustworthy products – The marketplace is flooded with low-quality products and bad programs being sold.
Small commissions – Most products have small value. Unless they are sold in big quantity, there is no serious money to make. It often leads to upsells to create larger sales.
No review type system in place – People purchase a lot of the bad products because they are not given prior good advice.
Lot of "serial" marketers – JVZoo does not sanction serial product creators who continue to put up one bad program after another.
Final Opinion
JVZoo is a great platform with an overabundance of systems and programs out there. If you know how to filter out the good ones from the bad ones, then go ahead, create a free account. If not, you may just end up being taken for a lot of money.
While JVZoo is definitely awash with a few bad products, there are also great hidden gems to find in the Marketplace. You just need to know where to stick your head in to take a closer look. Once you have sorted out between the good and bad products, the site becomes a potential moneymaking opportunity.
So, is JVZoo worth investing your time and effort? It is definitely a legit option for any seasoned affiliate to join and start promoting. In the end, there could be a hoard of cash waiting to be made on this site and therefore could be worthy of signing up.

Build Your First Blog Before Your Coffee is Brewed!
Learn How to Start Your Own Fun Blog using My 4 Step Formula