What makes a scam a scam? Well, its safe to say that when someone is intentionally and negligently offering you something in return for a payment, but has no intention of delivering on, then it's a SCAM in my books! Keep this in mind as I reveal here the facts and details in this Profit Clicking Review. Lets crack into it.
OVERVIEW
Profit Clicking is a new way for online entrepreneurs not only to boost their current website visitor traffic, but also to increase their earning potential supposedly. It is a traffic exchange programme that offers online profit not only for free, but gives $10 to get you started. Once registered, the free $10 can be claimed and then you can use it to start earning $2 every day. Hardly the kind of earnings to retire on.
Profit Clicking Review
Website: profitclicking.com
Product name: Profit Clicking
Price: Free, ad pack – $10
Owner: Frederick Mann
Overall rank: 7 out of 100 (0.35/5)
Verdict: Not Recommended
Profit Clicking came about in 2012. It's website is Profit Clicking.com. It is tailored as an Independent Business Owner solution for anyone in search of a vehicle to earn money from home. It offers simple yet powerful patented products and services that can assist entrepreneurs in establishing online business more effectively. This is achieved by directing more traffic to their websites with the use of unique and state-of-the art tools as well as impressive personal growth tools and seminars. In addition, Profit Clicking adds new tangible products apparently vital in creating more clients through increased traffic. Profit Clicking claim to benefit you with a lucrative compensation plan unmatched to anything else on the internet. Bold claim indeed!
The program is crafted to launch members into success and to supposedly satisfying income levels, regardless of location, educational attainment or experience. It boasts of a simple "plug and play" system and rides on its proven track record of rewarding 98% of the online community who have worked to achieve the desired income.
Profit Clicking is originally owned by Frederick Mann. The site was offered for sale at an asking price of US$4999. It is now redirected to adclickexpress.com under the disguise of its new owner Ad Click Xpress, a High Yield Investment Program (HYIP) scheme.
Build Your First Blog Before Your Coffee is Brewed!
Learn How to Start Your Own Fun Blog using My 4 Step Formula
Who is Frederick Mann?
Profit Clicking as mentioned was owned by Frederick Mann, known for having a bad reputation in the online world. He used to own the site Just Been Paid which suddenly disappeared together with the money of all investors. Later, it emerged that Profit Clicking was used to mislead the public and go on in collecting money from people who want to earn honest income on the internet. It was a strategy to move his latest site to a new domain in order to continue his business of scamming people.
Both sites promote the same idea of advancing your online business into growth by helping you make more money. It did not work also, thus Profit Clicking was changed to its new name as adclickxpress.com. Frederick Mann was retained as the Senior Consultant to implement his simple-to-work programs to ensure the success of the members and for the company to survive and thrive in the online world.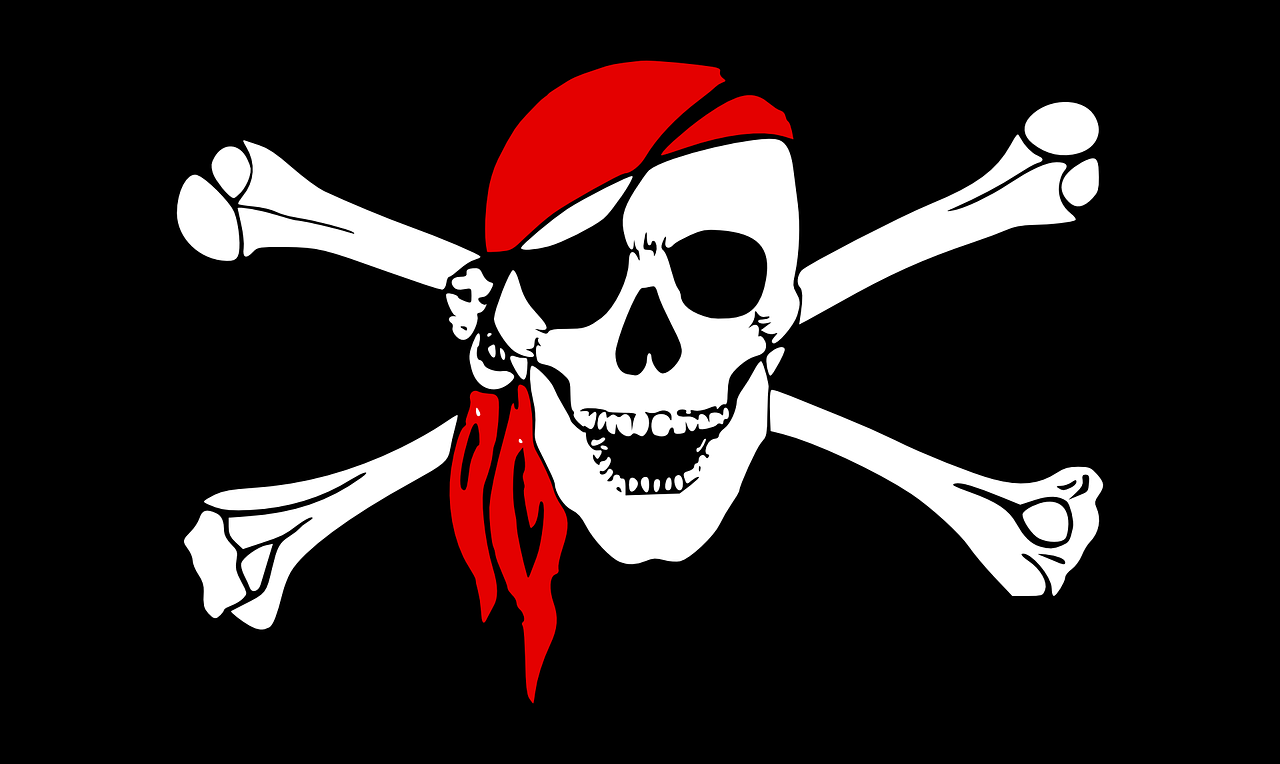 Frederick Mann is allegedly a fake character, and is simply being used as a name to create an honest looking person who is an expert to look up to and to be trusted when using programs linked to him. Whether he is real or fake, he has a horrible reputation for stealing millions of dollars from online marketers with the Profit Clicking brand.
Target Members
The online business program is targeted to individuals looking for ways to earn extra income.
All it needs is an internet connection, an active phone number, and willingness to go on training. Earning money can be that easy with Profit Clicking if you:
are working day jobs
are deciding which field to get into
are just staying at home.
believe that money can be earned by just clicking the mouse
are gullible to take the bait
How Profit Clicking Works
Profit Clicking.com takes appears to take pride in operating a legal, patented method of online money making with assurances of its capability to help its members earn money online. Accordingly, only 2% of online marketers earn income. Profit Clicking offers two different ways to earn more:
The first is to pay for one of their Traffic Packages. It may be an attractive offer, but purchasing traffic for your website can be very tricky. It often results in a series of bots coming in to visit your website. Although it increases traffic to your website, it does not necessarily lead to a sale or commission.
The second way is to procure a Traffic Package and become one of the website affiliates. In order to do this, the free affiliate account which comes with a complimentary traffic package for your website must be signed up. The additional traffic package is initially required to be purchased, but once the affiliate account becomes active, the 2% on weekdays and 1.5% on weekends can be earned as part of the "Money Spent to Purchase Traffic Packages." For over an 81-day period, your traffic packages can result in 150% earnings.
ProfitClicking.com claims to have a sophisticated advertising system responsible in creating the "highest quality of traffic". As such, members are made to believe that their specific advertising budget is being expended in the most effective way to increase website traffic.
See How I Sell Products with Zero Inventory Using a Simple 4 Step Formula
Cashing In On The Allure of Daily Payments
The daily payments that accumulate in member accounts each day is probably what draws many to the Profit Clicking program. Earning even small amounts of money on a daily basis can be a source of satisfaction.
The "ad packs" are purchased for $10 each and it pays out until reaching 150%, giving members $15. The more purchases made, the more daily income will be received and more commissions will be given. In order to earn the daily 2% from ad packages, at least three websites must be surfed each day. Members can surf more than three, which will be reserved if some days are missed so that the 2% can still be earned.
As the ad packs earn income, new ad packs must be purchased each time the balance reverts to $10. In this way, the daily income is increased while the account builds up. The account can be upgraded for $15 every 3 months. Every 4 expired ad packs will receive 1 PC panel, giving a $60 rebate for each cycled panel.
It may be constructive to consider the $10 payment as an investment. In reality, it is not because the amount is not actually given back, but is used to purchase an Advertising Package. The daily payments amounting to $15 is received after about 90 days. It means you are getting the original $10 plus $5 in the form of "interest" or "dividends," which the company refers to as "rebates."
Looking at the Bright Side of ProfitClicking
Simple and easy to understand – The techniques are not complicated, which means anyone can have an easier time managing the program.
Marketing training – Members are provided with marketing training sessions for various topics, such as social media marketing, email marketing, offline marketing, traffic exchanges, and more. Schedules can be checked.
Available support – There is an online chat option, though not so helpful. It contains several questions answered very briefly.
The Concerns about ProfitClicking
Tricky advertising techniques – The company strategy works as a pyramid scheme type which only provides benefits to people at the top. It manipulates you to put more time and effort into recruiting more people into the program, not to mention to click on more websites in order to earn income from home.
Fake statistics – The website, now known as Ad Click Xpress, brags about being one of the most visited websites on the internet. The truth is, their organic traffic is extremely low.
Completely useless traffic – They have over 16,000 backlinks that serve as referral traffic, but most of the time they are useless. The $10 promises 600 visitors for free. Those visitors are completely of no use because there will never be a single sale to be made on your site. Other more reputable traffic exchange networks offer traffic for a much lower price and pay their members consistently.
Bad reputaion – The bad image is handed down by its predecessor and original owner. Although the previous version has closed down, the current website reels from lots of complaints and negative reviews all over the internet that no reputable website will be reckless enough to link with Profit Clicking.com. A new website name cannot be a saving factor unless a new profitable approach is offered to give real value to people.
False promises – Clicking on ads in the Profit Clicking members' area can give you some money, but not really enough to earn a good income. They claim to have a "legally compliant patented system," but there are no concrete details on how a specific amount of earnings for a certain period of time can be generated.
No contact address – There is no practical way to reach or contact the people behind Profit Clicking. Getting refunds is not possible.
Final Thoughts about Profit Clicking
Once the program is opened, it immediately redirects to Ad Click Xpress, an entirely separate company. This is a major red flag that should warn anyone of a scam tactic. One can conclude that in a short time, the current site will no longer be available soon.
Remember that this program was initially "Just Been Paid," reappeared as Profit Clicking, and now operates as Ad Click Xpress. All of them carry Frederick Mann's bad reputation of failing to honor his commitments and running away with the money put in by innocent online investors. The website claims to be resistant to economic trends in contrast to what any professional marketer's warning that online marketing is affected by significant events, such as seasons and holidays.
Regardless of the name it assumes, the company continues operating using the same mode. It explains why the same tone of complaints about the expensive traffic packages, useless traffic, unreliable support, and tricky approach flood the website. Profit Clicking has all the elements of being a scam. Staying away from this website is a decision you will not be sorry about.
Alternative Option
See a comparison between Profit Clicking and a World Leader turning out Very Successful Online Entrepreneurs and avoid the disappointment of picking the wrong prooduct. You deserve the best!
Join over a Million Members
Who Have Started Their Own Online Business.
Build Your First Blog Before Your Coffee is Brewed!
Learn How to Start Your Own Fun Blog using My 4 Step Formula