Why has 'Solo Build It' changed it's name a number of times? So what caused this to happen and is something they are hiding? I reveal in this Solo Build It Review all the detail you need to know about Solo Build It. Lets get started.
OVERVIEW
Solo Build It! (SBI!), formerly Site Build It, is an affiliate training and a website building membership site. It is a platform that provides an online training program designed to help create websites that build profitable businesses at great success. The step-by-step training is supported by both video and written form to serve as guide throughout the entire learning journey. There are also different tools available to help automate some tasks and grow your online business.
Product:                     Solo Build It (used to be "Site Build It")
Product Type:          Online Marketing Training Platform
Website:                     SiteSell.com
Price:                           $299 year, or $29.99 month
CEO / Founder:       Ken Evoy
Ranking:                   3.55 out of 5 (71/100)
Verdict:                     Legit
Who Is It For?
Solo Build It! is mainly for beginners. It is designed to help:
​Stay at home parents
Affiliate Marketers
Bloggers
Network Marketers
Retirees
Students and teens
Local businesses
Anyone who wants to learn how to build a website and make money online
Solo Build It! is a membership business platform of around 130,000 members. They call themselves the "All-in-one-platform" that state there is no need to look for your own third-party website hosting, website builder, and keyword research tool. It provides everything you need -from tools, training and support, to help you start running your own online business from scratch.
Solo Build It! is rebranded from what it used to be called as Site Build It!, which was originally formed in 1997, with headquarters in Montreal, Canada. The company was founded by Ken Evoy who used to be a producer of eBooks until the early 2000s. The name was changed in 2017 for two possible reasons:
Solo Build It! claims that they are not just a typical "website builder," but a "business builder" or even a "solopreneur incubator."
Build Your First Blog Before Your Coffee is Brewed!
Learn How to Start Your Own Fun Blog using My 4 Step Formula
Solo Build It! wants to revive the reputation of the company tainted by negative online reviews. Renaming the company to Solo Build It allows them to retain the well-known moniker of "SBI" while getting a host of new reviews to be found on Google.
Solo Build It! has gone through a few different names since it was launched in 1997, the first being SiteSell Inc, and then Site Build It, and now it is known as Solo Build It!. Behind all those layers of names is a platform that offers some really specific training that will help you create engaging and relative content that will not only please your audience, but the search engines at the same time. This is a balance that is necessary to get traffic to your site and ultimately to your offers.
How Does Solo Build It Work?
Solo Build It! works on a business building framework called C-T-P-M which stands for:

C for Content: After finding a niche for your website, create unique content that will define your online presence, including your website content and social media posts.
T for Traffic:
Your content needs to attract and drive traffic through a number of sources, such as search engines and social media.
P for PREsell: Through your content, you will engage with your visitors and "pre-sell yourself" by building a trust relationship.
M for Monetize: By developing a steady stream of traffic, you can start converting visitors who are willing to buy ("pre-sold") and earn money from your website
10 Day Course
The Action Guide: This 10-day course consists of text, video and audio that will take you through the step-by-step process from the initial stages to the point of making money using your website.
Intro: The 10-DAY BIG Picture
DAY 1: Master the ALL-Important Basics
DAY 2: Develop Your Best Site Concept
DAY 3: Brainstorm More Profitable Page Topics
DAY 4: Investigate and Plan Monetization Options
DAY 5: How to Refine Your Site Concept and Register Your Domain Name
DAY 6: Learn to Build a Site That Gets the Click
DAY 7: Ways to Build Free Traffic From a Variety of Sources
DAY 8: Develop Relationships
DAY 9: Know Your Visitors
DAY 10: Monetize
Tools and Modules: SBI claims to have more than 80 training modules that are constantly updating within the membership area. The main tools that come with SBI are: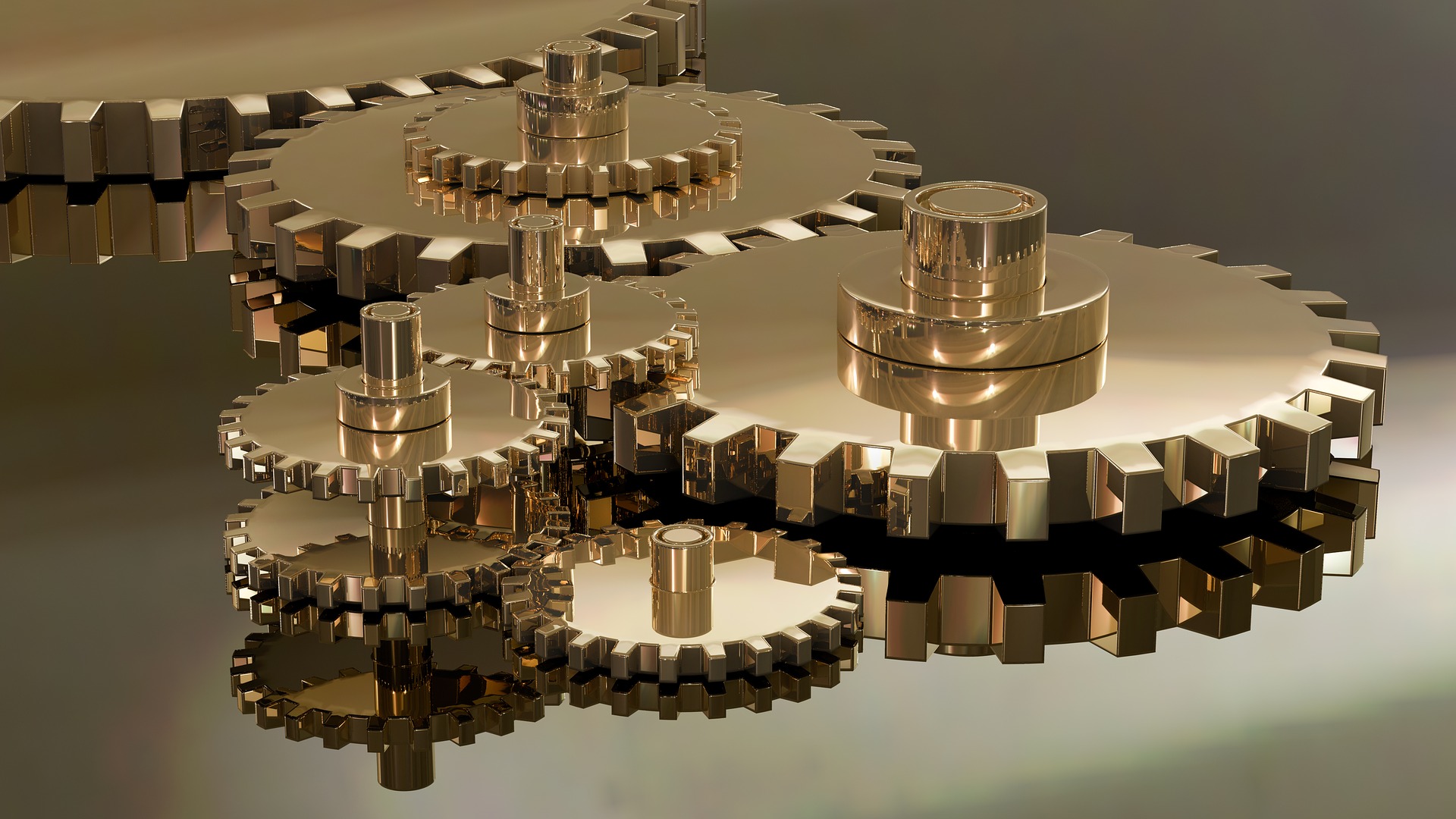 Site Designer & Block Builder: SBI's own site building tool that features a drag-and-drop function for building a website even with no coding experience.
Brainstorm It!: SBI's version of a keyword search tool to help members find the right keyword to get their site ranked.
MailOut Manager: Email newsletter publishing tool
Trust Building and Social Media Integration Tools
such as Face It! (Facebook) Pin It! (Pinterest), Social Button Integration, Socialize It, Autoresponder/Form Build It, Facebook's Open Graph Tags, Email Newsletter Publishing, and Blog It
Traffic Building System and Analytics Tools include Automatic Search Engine Sitemap Creation, Automatic Search Engine Pinging, Automatic Search Engine Tracking, State of the Web Private Traffic Headquarters, Search Engine Ranking Reports, Traffic Stats and Click Analysis, Pay Per Click Acceleration
New and Updated Tools: AdSense It, Brainstorm It v4.0, Content 2.0 Multi-Image, EU Cookie Widget, General Data Protection Regulation (GDPR), Google PageSpeed Optimizations Built In, Google reCAPTCHA Integration with SBI, MailChimp & AWeber Integration, Open Graph Tags, Pinterest Action Guide, Pinterest Follow, Priority Build It
Domain and Hosting: The domain name is included in the initial purchase. You can choose a domain according to your liking and Solo Build It! will register it in your name at no extra cost. Top quality hosting is also included, providing you with free unlimited and reliable web hosting with email for one year.
Email: The plan includes a fully-integrated email service. You can integrate any email service with SBI.
See How I Sell Products with Zero Inventory Using a Simple 4 Step Formula
How Much Does Solo Build It! Cost?
Solo Build It! offers two pricing options:
BlockBuilder 2: ($29.99 per month, or $299 if you pay 12 months in advance, 2 months free) – This uses SBI's in-house website builder. The price includes all the tools, training and support plus free web hosting and domain registration.
WordPress: ($17 per month, or $149 if you pay 12 months in advance, 3+ months free), plus web hosting fee ($60) and domain registration fee ($10).
90-Day Money-Back Guarantee
Solo Build It! offers no free trial. You need to pay for at least one month to gain access to the modules. There is, however a 100% "no question asked" refund within a 90-day period. If payment is made 12 months in advance, the money back guarantee applies on a pro-rata basis.
Support
Solo Build It! has a great support system 24/7, which can be relied upon when you need it. Assistance from past and present members can be obtained in Solo Build It! Forum – a friendly, social community of Solo Build It! users who freely help each other by offering advice and encouragement.
They also have support tools such as Unlimited Customer Support, Private Resources Headquarters, Integrated Online Help, Private Tips and Techniques Headquarters, and SBI Xpress Newsletter. There is, however, no direct contact with the company owner.
What to Like About Solo Build It!
Good quality training in both written and high-quality videos
Useful and supportive tools
All-in-one system for creating a website and building an online business
90 days money back guarantee
Support from a huge community
Site security
Negative Views
No free trial
Use of some risky methods like link building, which can get your site penalized by Google
No free option to join with no credit card required
Only one website per membership
Outdated, old-school websites
Despite having a WordPress option, SBI! Is still pushing their old Site Design system.
No live chat support or direct access to the owner
Cannot move your site to another hosting company
An upgrade is needed once your site has received more than 500 visitors.
Final Opinion
Solo Build It! Is not a scam or a platform to avoid like what has been implied negatively in many reviews, causing it to rebrand itself. There are many good features to help get your online business up and successfully run it.
One of its main attractions is its DIY fashion in creating inexpensive but effective website online, using all the training, tools and modules offered. Over the years, the product has evolved and continues to fulfil a need. It looks like, however, SBI! has to adapt to the changing landscape, in particular with Google algorithm updates and the rise of WordPress.
Is Solo Build It! still a good product in 2019?
Yes, and it is an ideal choice if you are starting out in the online world. If you are a newbie with no prior experience on the net or who wants to succeed after a series of online failures, Solo Build It! could be for you. You can be your own boss at a cost that is less than a dollar per day.
If you are someone with experience within internet marketing, SBI! may seem pretty basic and a little repetitive for you. The fact that it does not use WordPress as the primary method to build websites can also be a big reservation when it comes to using SBI! for your online business. If you are, however, okay with owning just a domain name and having limited control of your website, then Solo Build It! is a good program that offers probably what you need.
Alternative Affiliate Training Option
Lets have a look at an alternative to Solo Build It! with 4 million users to date! It's always good to compare one product with another. So, here is a comparison chart between Solo Build It! and Wealthy Affiliate, a world leader in Affiliate Marketing Training and Hosting and similar in price to Solo Build It!
Join over a Million Members
Who Have Started Their Own Online Business.
Build Your First Blog Before Your Coffee is Brewed!
Learn How to Start Your Own Fun Blog using My 4 Step Formula