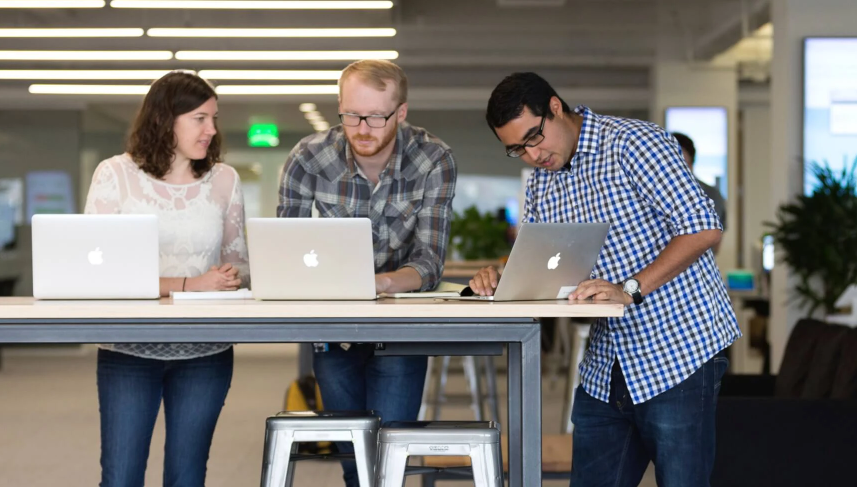 Weebly is a Free Website Builder and is Very Popular. So, Why is it so Popular and What Exactly Does it Offer? I reveal the detail in this Weebly Review and try to answer all your questions. This way you can decide on whether Weebly is going to be worth your time or not. So, lets dive into it!
OVERVIEW
Weebly is one of the largest website builders with more than 50m great-looking websites built. It is a versatile online platform that strips away the need to write a single line of code and replaces the process with a convenient drag-and-drop editor. It uses a "box" model that allows you to modify your website structure and design according to your web building needs. The portal is known as a WYSIWYG editor, short for "what you see is what you get".
Name:                   Weebly
Type:                     Website Builder
Website:               weebly.com
Price/mo:            Free ($0), Starter ($4), Pro ($8), Business ($25) and Performance ($38)
Founders:            David Rusenko (CEO), Chris Fanini (CTO) and Dan Veltri (COO)
Ranking:               79/100 (3.95 out of 5)
Verdict:                 Legit
Who is Weebly for?
Weebly is for…
anyone who wants to sell a handful of products and is mainly set up to generate leads and disseminate information
those who plan to move to a long-term platform after doing a bit of product testing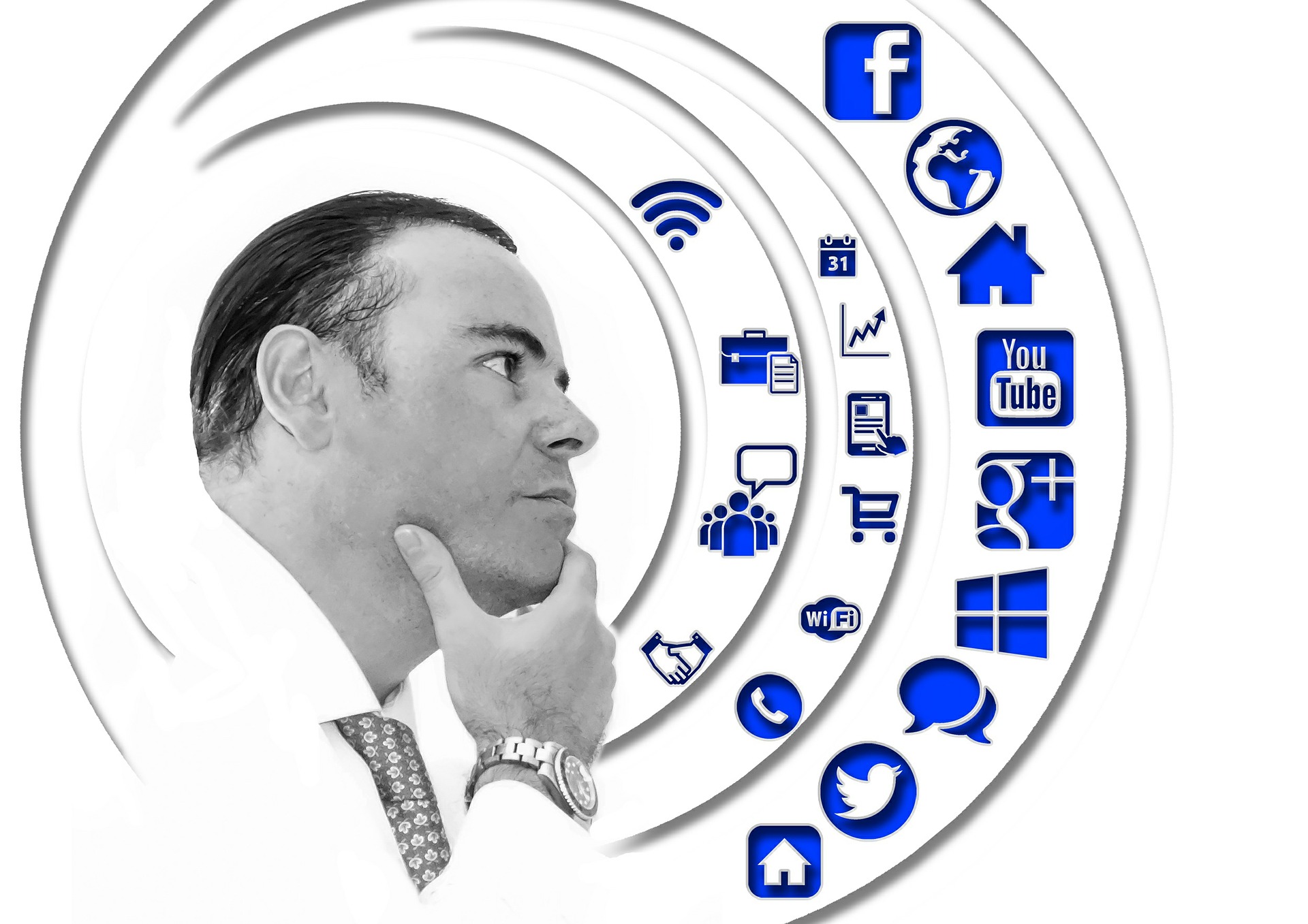 When it comes to building a website, Weebly is the easiest way to get a website up and running in less than an hour. Weebly is one of the longest standing and most recognized brands in the very competitive space of website building. As it continues to grow, it also continues to gain new customers every day. Since it was founded in 2007, the owners of Weebly are routinely upgrading and tweaking the core software behind the brand's functionality.
Is Weebly really a simple system that enables creativity and functionality? Let's find out.
History
In 2007, Weebly was founded by David Rusenko, Chris Fanini and Dan Veltri. Based in San Francisco, USA, Weebly uses USA servers and has 100 employees to cater as one of the leading website builder solutions to an enormous 40 million customers worldwide. Such worldwide recognition is justified by the intuitive nature and convenience it provides in allowing building quality websites from scratch.
Build Your First Blog Before Your Coffee is Brewed!
Learn How to Start Your Own Fun Blog using My 4 Step Formula
Since its launching, Weebly has grown into one of the powerful and well-known drag-and-drop website builders offering an array of site-building features. It is a web building tool preferred by millions of users across the globe that is why it is available in various languages, such as Chinese, Dutch, English, French, German, Italian, Japanese, Polish, Spanish, Turkish and Russian. It also has a specific tool to help users create a multilingual site.
In April 2018, the payment processing giant Square
acquired Weebly. This led to the development of a stronger focus on eCommerce, offering an extensive set of features needed for the establishment and management of small-to-large online stores.
What is Weebly All About?
Simplicity is the best word that describes Weebly. Weebly's web-hosting service is the complete opposite of all the other solutions required for you to install your site, manage each piece of the site, and act as a website designer. It enables you to create a website for a variety of purposes, such as for business, eCommerce, blog, portfolio, etc. By giving up a good deal of control over the look and function of the resulting website, you get in exchange tons of convenience and value.
Weebly is a fully hosted platform that conveniently provides both hosting space and a domain name to start your website. It has plenty of easy-to-use website making tools to help you build professional, mobile-optimized sites without having to touch a single line of code. The platform works as one big happy, functional unit wherein all the customization choices are strictly "drag-and-drop."  It does not stop there! Weebly has handy tools for marketing, analytics, and search engine optimization (SEO) to quickly grow your business.
See How I Sell Products with Zero Inventory Using a Simple 4 Step Formula
Getting Started
Signing up for Weebly is a breeze. Simply provide the required basic information and you are immediately led off to the site creation process.
Weebly lets you select from a showcase of almost 70 different store templates from a range of categories – Blog, Business, Event, Personal, Portfolio – and plenty more. All themes are modern and with attractive designs, which you can change if you want something else without having to redo the entire site. If you are satisfied with what the working preview shows, you can click Start Editing to select it.
The editor starts by asking you to choose your website domain either by registering something new, using an existing domain name, or using a Weebly sub-domain within your address. With the drag-and-drop function, you can choose from Store, Settings, Help, Pages, Build, Theme and Apps blocks as you move through the process of building your site. It is also easy to add audio, images, maps, media, text boxes, and video to a page as you desire any time. Once you are done, click the blue button for "Publish" to start making your new Weebly site live.
Highlighting Some of Weebly's Important Features
Templates and Design – Weebly boasts of tons of common and unique layouts for page design, ranging from extremely basic to highly stylish. Being smartphone/tablet responsive, Weebly allows your favorite video and/or animated photographic background to be added. If you prefer that option, you won't be able to edit the template elements as they appear in mobile devices.
Integration – Weebly partners with IFTTT, a smart web service that allows you to connect various apps and products so you can easily create automated tasks and events. There is a massive collection of apps and services to choose and install via the Weebly editor. The app inventory continues to increase as Weebly keeps adding cutting-edge apps which you can use to effectively grow your website.
Mobile Features: Weebly has special applications for iOS and Android devices which allow you to build and manage your website from any location without getting to your desktop computer or laptop. Weebly automatically makes adjustments for your devices so you can stay connected to your website while on the go.
SEO: The standard set of SEO tools offered by Weebly allows you to customize your description tags, ALT titles and meta data. You can assign a unique URL to your page to get higher positions in the search engine results. Weebly allows setting up and changing the permalinks of all the pages in the corresponding section of SEO settings. Each page can embed the header
and footer codes.
Weebly eCommerce: You can create functional and visually-attractive web stores even if you do not have coding knowledge. The system provides your Weebly-based web store with an integrated shopping cart, enabling you to start selling your products immediately. The service also ensures safe payment and efficient control of your product and material stock.
Speed & Security: Weebly's websites are optimized for hosting all the websites built on their platform. The company takes security as a serious business by promoting strong passwords and maintain SSL encryption on all plans. Even the free tier operates with an extra layer of security.
Customer Support
Weebly offers subscribers of free accounts with an email support option and a Knowledge Base that covers the basics only, while paid accounts (even starter) enjoy email, chat and phone support with solid response times for the two highest tier plans. Pro account or higher can call the support team during office hours seven days a week.
To get access, click Help in the Weebly editor which will open in a new browser tab. The most common way to access support is via email. Other options include a forum, live chat, and a support ticket system.
Weebly Pricing Policy
Weebly is both a free and premium website builder platform. The free Weebly has no expiration and is a pretty good deal for users who agree to start a website that displays a Weebly ad in the footer and does not have a proper domain name (for example:  https://yourbusinesswebsite.weebly.com).
The premium plans are subscribed by users whose website has a professional domain name. Weebly's pricing plans are in two basic categories: for business websites and for eCommerce sites. The price tiers are as follows:
For websites:
Free ($0): allows the use of the major functions of the website builder. It comes with drag-and-drop editor, 500MB of disk space, weebly.com subdomain, SSL security.
Connect ($5 with one-time yearly payment): for personal use. In addition to all the features of the free plan, this allows connecting your own domain name without removing the system ads from the website.
Starter ($8/mo with one-time yearly payment): for personal use. Provides drag-and-drop editor, unlimited disk space, absence of system ads, ability to connect your own domain, SSL security and advanced website statistics. Choosing this option for your eCommerce needs means the system will charge 3% commission fee for all the transactions made. It allows up to 10 products to be added and payments are made directly at the Weebly website.
Pro ($12/mo with one-time yearly payment): for groups and organizations. All the features implied by the Starter Plan are offered plus website search option, password protection, video background, HD videos and audios and an opportunity to engage up to 100 members. If the plan is used for your eCommerce needs, there is an opportunity to upload up to 25 products. A transaction fee of 3% will be charged and all the payments will be accepted at the Weebly website.
Business ($25 Business/mo with one-time yearly payment): for small enterprises and online stores. All the features offered by the Pro Plan are added to the opportunity to engage an unlimited number of members as well as the registration feature. Business plan allows eCommerce website owners to upload unlimited number of products and accept the payments on their own domains without any transaction fees. The plan makes it possible to sell digital products, manage stock, offer discount coupons, add product reviews and make use of shipping and tax calculator.
For Online Stores:
Online store owners are also offered Starter, Pro and Business Plans featuring the same terms that apply for ordinary websites. All online store plans consist of a domain name ($19), Google Ads access with a $100 bonus, forum community, live chat and email support.
In addition, there is the Performance Plan or Business Plus, which is the most expensive plan designed for power sellers or experienced retailers, which costs $38/mo with one-time yearly payment. The advanced plan encompasses the features offered by the Business Plan plus eCommerce options that include email marketing and direct tech support in the telephone mode.
Pros and Cons
Pros
Ease of use – The dashboard of the website builder is logically-structured, clear and well-designed, providing quick and easy access to the information that matters. Subscribers can use the extensive and versatile feature set of the service and effectively organize it in such a way to gain the desired result.
Team Management – You can assign other editors and give them access to work on your site.
Membership Areas – With Weebly you have the option to open certain parts of your website to members only. You can also decide if you want the registration to be publicly available or not.
Cons
Limited Design Flexibility – There is limited freedom in moving the site elements around.
International Websites – While there are a couple of third-party apps, Weebly does not offer a way to create a website in multiple languages that is also SEO friendly.
No website backup – The lack of backup and restore system has to be taken care of by manually saving your site as a .zip file regularly. There is also no restore function.
Difficulty in adding advanced marketing tools – Since you do not have 100% control over your site and server, it can be difficult or impossible to add advanced or the latest marketing tools and features.
Platform lock-in – Migrating your content and redirecting your URLs to a new platform is difficult. Weebly allows exporting your Page content via zip file, but blog content needs to be manually copied and/or migrated via RSS.
Final Opinion
The great pricing, good functionality, and good user experience make Weebly a great choice for an all-inclusive website builder. It is a user-friendly cloud website builder that mainly features a convenient drag-and-drop editor, quality and stylish templates, and an abundance of design customization tools. It is a perfect option if you want value and decent functionality. But, a Web-based Hosting and Training Platform it is not.
Weebly offers powerful tools to build websites for eCommerce, web stores, blogging, education, and other purposes. It is truly a simple website builder that allows you to personalize your site's design to suit your needs. If you are getting your site off to a good start, Weebly can help take your project further without breaking the bank. Overall, Weebly deserves to be on your shortlist.
Alternative Hosting Option
When it comes to hosting, the services can vary greatly between hosting products. Therefore, it pays to see comparisons and in this case, Weebly is compared to WA Hosting, another world class leader in the industry.
Join over a Million Members
Who Have Started Their Own Online Business.
Build Your First Blog Before Your Coffee is Brewed!
Learn How to Start Your Own Fun Blog using My 4 Step Formula