In this OmniNet Web Hosting Review I reveal the details of this hosting product from New Zealand. Find out if OmniNet Web Hosting Review can stand up to in this very competitive market. Lets dive in!
OVERVIEW
OmniNet Ltd is a cloud-based hosting company dedicated to working with clients to provide them with the best website hosting and development possible. The company is a specialist provider of Cloud services, ranging from standard web hosting, email hosting and anti-spam services along with more advanced and customised hosting and cloud servers.
OmniNet Web Hosting Review
Name:  OmniNet Ltd
Industries:  Information Technology and Services
Specialties:  Cloud Services, Domain Names,Email Services, Ultra-Fast Broadband, VoIP Telephony, Web Hosting
Type:  Privately Held
Website:  omninet.co.nz/
Price:  starts at $15/month (WebHost Lite Plan)
Overall Ranking:  60 out of 100 (3/5)
Verdict:  Legit
Who is it for?
OmniNet offers web hosting plans that are best suitable for the needs of different groups:
WebHost-Lite is ideal for small brochure websites with no customer log-in or no need to accept credit card payments.
WebHost-Lite+ is perfect if you got a bit more functionality to your website. It has a database for web applications and content management systems.
WebHost-Standard comes with more space suitable for a bigger website, and also good if you have a popular forum or lots of products for sale.
WebHost-Pro is tailored for large websites with high traffic and plenty of products for sale.
WebHost-Elite is for large websites with substantial amount of traffic.
About OmniNet
OmniNet is a 100% New Zealand owned and operated corporation which has been operating since 2004. It started with a staff of one running a small home-based office. When OmniNet quickly outgrew its home-office situation, the company moved into bigger offices to accommodate the company's growing support staff.
With headquarters in Tauranga, New Zealand, OmniNet now has a great team of employees who are all dedicated to ensuring that their clients are receiving only the best services they offer.
Build Your First Blog Before Your Coffee is Brewed!
Learn How to Start Your Own Fun Blog using My 4 Step Formula
The company ensures daily backups and 99.99% network uptime guarantee, as well as hosting plans that are flexible and can cater to all sorts of needs.
Web Hosting Features
OmniNet strives to provide the best service and support to ensure their clients have a successfully running website. Their web hosting service provides a great array of technical features such as hosting environment, security, Plesk and email.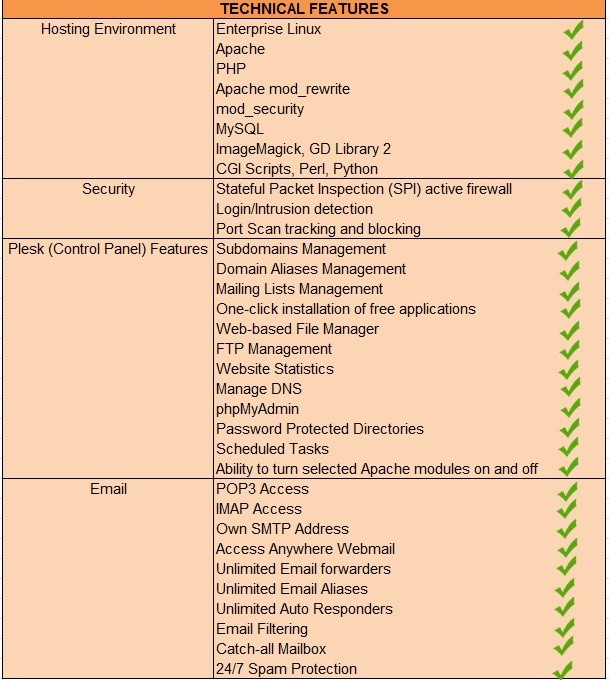 Email Hosting
Email services and their unique features are beneficial in helping your business become more efficient by sharing calendars with colleagues and giving your employees the ability to access emails at various locations anytime they need it.
OmniNet offers professional email hosting that's ideal for any business, individual or huge organization that maintains shared contacts and appointments, and has collaborative projects with others in the same industry. Premium email service provided by OmniNet offers an array of benefits such as customised configurations and the capacity to host numerous accounts. You can either avail of their premium email online interface or a third-party email client like MS Outlook to achieve the aforementioned benefits and features.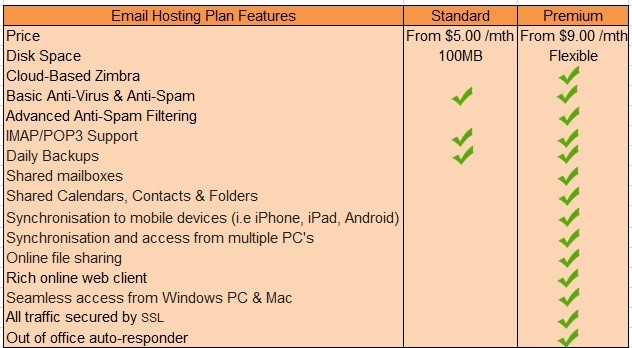 Key Features Overview
| | |
| --- | --- |
| Features | Details |
| Price | $15 WebHost Lite |
| Number of Websites | – |
| Instant DNS Setup | Manage DNS |
| Hosting Speed | – |
| Website Space | – |
| Bandwidth Included: | – |
| SSL Certificates | optional |
| Site Builder Included | – |
| Staging Environment | |
| Full Redundancy | – |
| Enterprise Security | Yes. |
| Daily Website Backups | Off-site backups are performed daily to another location to guard against data loss. |
| 24/7 Access to Server Admins | Yes |
| Email Accounts | Yes |
| BotNet Security | No |
| Site Health and Performance Tracking | No |
| Site Comments | No |
| Website Feedback | Yes |
| Community Access | No |
| 1 on 1 Marketing Mentorship | No |
See How I Sell Products with Zero Inventory Using a Simple 4 Step Formula
Support
OmniNet offers FREE New Zealand Phone (0800 274 593) and Email Support support@omninet.co.nz in the event you need assistance or would like to speak with customer service regarding your inquiries.
Plans and Pricing
Whether you require an enterprise web hosting for the business system that runs your company, or you just need to host an information website for your community group, OmniNet provides a range of web hosting plans you can choose from based on your specific needs and is flexible enough to grow as you do.

Pros and Cons
Pros
No advertisements to be put on your website
Free management of the whole migration process
Customized web hosting solutions to cater
Geographically located web servers around the globe
Expected peak traffic periods
To provide services located in different countries to ensure that the system is fast for its expected target audience
To provide hosting with additional non-standard software that would not normally be provided
Cons
Doesn't offer free websites unlike others hosting services
Limited hosting
Absent of a site builder to build your own web-based business
Not a community space
No Free Trial
Becoming a Reseller
OmniNet invites customers to become a reseller of their premium services and products. Becoming an OmniNet reseller lets you manage your own clients hosting, domain and email services. Top class support via phone and email are definitely provided but no live chat.
A. Web Developers & Designers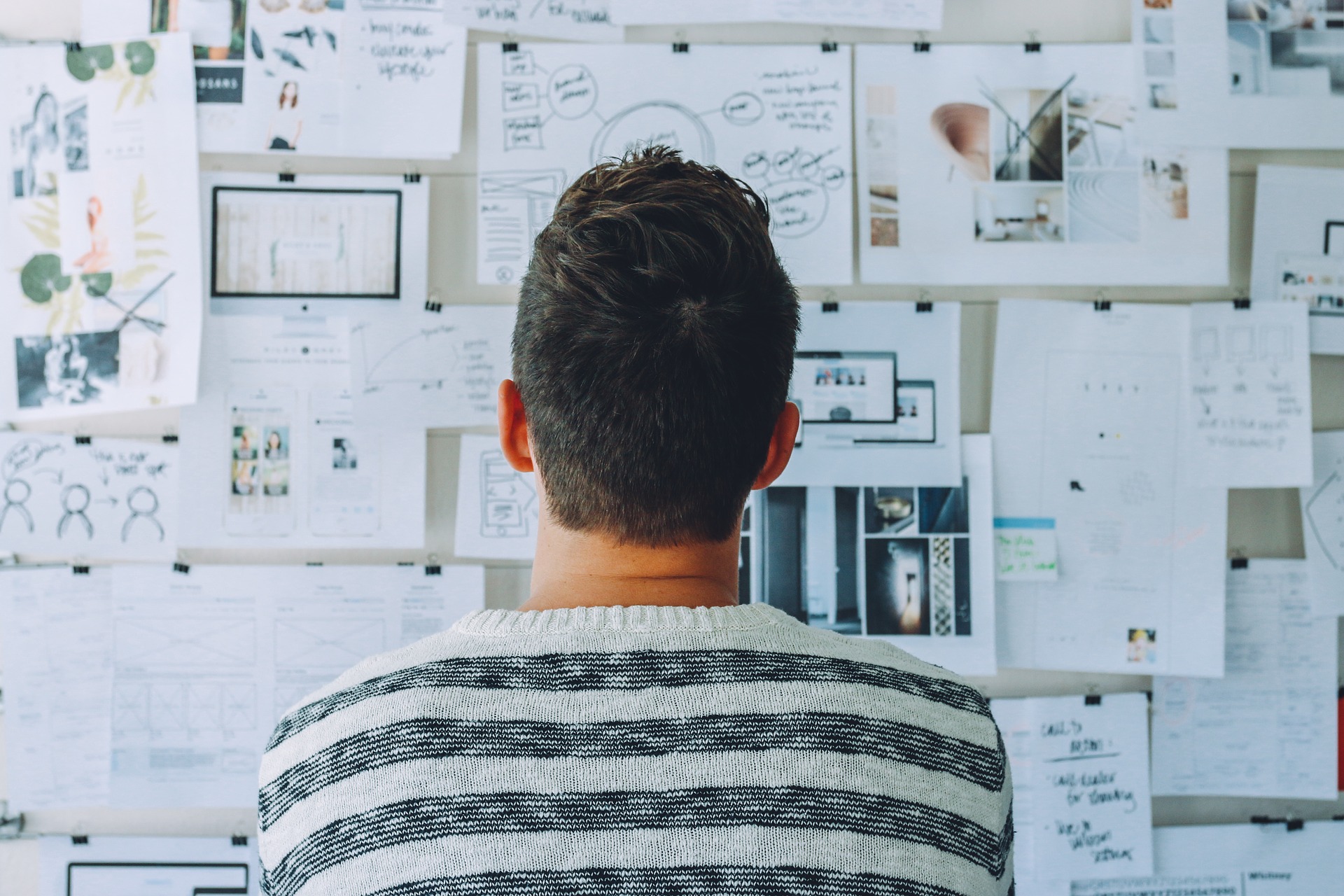 If you are a web developer and designer who need to host your customers' websites or your own development environment, or you have unique or specific needs that difficult to meet, OmniNet offers the following services for reselling:
Web Hosting – OmniNet will work with you as the reseller to ensure that you get the best possible service, and are able to provide the best solution to your clients.
Premium Email – As a reseller, you gain access to all of OmniNet's Email services, including Standard email hosting, Premium email hosting, Mail relaying & Advanced Anti-Spam.
Cloud Servers – Your customers will start asking whether you offer or can provide cloud services to them. Defined as an "On-demand scalable resources", Cloud Servers are provided as a service such as networks, servers and applications that are accessible by the end user and can be quickly provisioned and released with the least of effort or with minimum service provider interaction.
Partnering with OmniNet gives you the confidence in providing a solution to meet your customers' needs and knowing that you have the support and backup that your customers demand.
B. IT Consultants
You can add to your current range of services a passive source of income generation by reselling OmniNet's services while improving the functionality you provide to your customers. As a reseller, you may choose whether to bill your customers, or whether you would like OmniNet to handle that for you. The services include:
Domain name registration/renewal
Advanced Anti-Spam
Premium email
Cloud Servers
Web Hosting
DNS Hosting
The advanced Anti-Spam makes OmniNet's Anti-Spam solution different from the others. It is a system that sends a daily or weekly report showing you any messages that have been potentially picked up wrong. You have the option to release the message or to whitelist the sender, so no email from that person will be blocked in the future. This simplifies the process for even the most technically challenged people.
The advanced Anti-Spam is suitable for organisations ranging from 1 user to 1000 users. All that is needed is your own Domain Name and you can use the company's Anti-Spam feature. Emails get redirected through OmniNet's anti-spam filter for scanning and are then passed onto your existing mail server. This means that there is no need for you to change your existing email provider.

Final Opinion
Not all web site hosting providers are equal. While many hosting companies offer managed hosting plans and services designed to optimize WordPress sites, OmniNet puts forward more than web hosting. They provide email services, cloud services, ultra-fast broadband, VoIP Telephony, domain name registration/renewal, advanced Anti-Spam, and DNS hosting. The range of services offered certainly sets OmniNet apart from other website hosting providers.
Alternative Hosting Option
There are very few Hosting platforms that actually not just Host, but provide the entrepreneur the means to Train, Build, Market, and Manage Multiple Web-based business from a single platform. WA Hosting is one such platform. This comparison chart shows the detail compared to OmniNet!
Join over a Million Members
Who Have Started Their Own Online Business.
Build Your First Blog Before Your Coffee is Brewed!
Learn How to Start Your Own Fun Blog using My 4 Step Formula