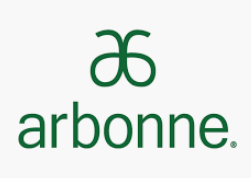 Numerous MLM Companies have flooded the market for many years, attracting individuals and couples to the 'work from home' business opportunities that are at the heartbeat of MLMs. So, in this Arbonne MLM Review we'll discuss in detail their operations and give you my opinion as to whether I think it's worth considering or not. So let's dive in!
What is Arbonne MLM?
Arbonne was established in 1984 and its headquarters is located in Irvine, California. It is a multi level marketing company and makes its money from the amount of product volume that is moved through the efforts of its consultants and their networks. In fact, this is the whole basis of MLM Companies.
What is the Arbonne MLM Success Plan?
Basically, the Arbonne Success Plan or compensation plan sets out the terms of commissions and qualifying volumes at the various levels of ranking. It's complicated like most MLM compensation plans, so don't expect to get it right away.
Are the Arbonne MLM Products Worth it?
The Arbonne product line includes skincare, bath and body, makeup, nutrition and hair products. A pretty extensive range for one company to be selling. Consultants will tell you that Arbonne are vegan and cruelty free meaning no animals are harmed in the production and testing of their products. There is 'something for everybody' type of deal, and a favourite selling point among its consultants and recruiters of the Arbonne business opportunity. This is also why people looking for an opportunity are attracted to the business side of Arbonne.
However, the problem is that nobody knows how many of its consultants are qualified and /or trained. The number of certified consultants is unknown in this case, and that in itself is not very assuring. There have been numerous complaints, some very serious including how the nutrition products have been making some people very sick. This is after assuring consumers that the products are very safe for everyone.
What are the Arbonne MLM Complaints about?
Build Your First Blog Before Your Coffee is Brewed!
Learn How to Start Your Own Fun Blog using My 4 Step Formula
The Better Business Bureau have recorded just 2 and a half stars to Arbonne as a result of Customer Reviews and Complaints they received. On closer inspection, many of the complaints are related to faulty products, charging tax on the retail price for discounted or 'on sale' products, and service related.
However, there have also been complaints related to allergic reaction and feeling unwell after a 30 Day Healthy Living diet plan promotion. A couple of examples screenshots follow. For privacy sake names of the complainants have been blacked out.  Two examples follow.
Are Arbonne MLM Consultants Trained Health Professionals?
Overall, Arbonne consultants are not trained health professionals, they are sales reps whose purpose it is to move as much product volume through their downline. Afterall, this is how big earnings in Arbonne are achieved for the company and any consultant to qualify in reaching the various ranks.
We are in a world now where your education and trained expertise is what everybody expects. They want to know what your qualifications are and why they should buy from you. Gone are the days where you can just go door knocking with products and expect customers to buy without questioning your knowledge.
Get it wrong and without batting an eyelid it will be all over social media. It's also unlikely you will receive the necessary qualified training here!
Network marketers are shifting from MLM to Affiliate Marketing.
See the platform that they're switching to.
What is the Arbonne MLM Opportunity?
Basically, you are able to build your own business network selling Arbonne products and recruiting others to do the same. You need to pay and carry inventory. If you have the money to do this and are not expecting to make more than you spend immediately, then you could probably make a go of it. However, it can take years to reach the top levels of earning so be prepared to carry yourself and the business in the meantime.
How do you Earn as an Arbonne MLM Consultant?

All MLMs are similar in that you can earn commissions from direct product sales and from recruiting others to become sales consultants. So, as an Arbonne Consultant you can earn in the following ways.
Commissions – You profit from the sale of products to customers. 35% on your personal retail sales.
Overrides – You earn from product sales from the efforts of your team or network.
Cash Bonuses – This is another level of earning if you qualify.
The Mercedes-Benz Cash Bonus – There are also incentives with conditions at certain levels such as earning trips to Arbonne events around the world. The Mercedes-Benz Cash Bonus is earned at the RVP (Regional Vice President) level and National Vice President level on qualifying when you reach an amount of product volume from anywhere between  25,000 to 160,000. However, most consultants would have to have a huge active network to reach these heights and most won't get anywhere near this. While a Mercedes-Benz is cool, you are not able to change or swap it for say another make of car and it comes in one colour, white. The Arbonne name is on the car so you are advertising wherever you go.
What is an Arbonne MLM Training?
Like most MLM Training, they are events arranged for Consultants to attend to help them to grow their networks and sell the products. These events are hyped events and all about the business and how to recruit rather than product training. Some have even described the hype of these training events as 'cult like'. The following video is one ex consultant's experience of one such Arbonne event.
What does it Cost to Join Arbonne MLM?
To register as an independent consultant it will cost $79 for a 12 month term, and a $45 renewal fee thereafter. Apart from this, you will need a product kit. You can upgrade by purchasing any of the four product kits.Prices include $1,705.00 for the Arbonne Business Pack, $75.00 for the Share Arbonne Pack, $344.17 for the Arbonne Essentials Protein Shake, and $440.50 for the Arbonne Makeup ASVP.
Arbonne MLM Pros
Quite a big range of products – something for everyone covering skincare, haircare, makeup and nutrition
Price range is varied to fit all budgets
Business Tools – some good tools to help you build the business
Arbonne MLM Cons
Requires Sales Experience
Lacks specialised product training
Too many complaints from customers and consultants
Pricey to get going with this kind of business
Events used to hype Arbonne through affirmation

Is Arbonne MLM a Scam?
Arbonne is a legitimate company and has been in the MLM game for a few decades now. However, it has the typical features of any MLM which is putting more emphasis on recruiting rather than the quality of the products. It's aim is to move as much product through the networks created by it's consultants. While it is not a pyramid scheme, like all MLMs, they closely resemble a pyramid which is why a lot of people question the MLM model overall.
Final Thoughts
There was a time before the internet when MLMs were hip and popular for people to start their own 'at home business'. Friends, family, neighbours, old classmates, old workmates, acquaintances were invited to attend a 'business plan' meeting at your place and a full display of the business opportunity was presented to your 'guests', usually by an upline consultant, who came into the business in the very same way. These aspects of an MLM business are still used today but with the added benefit of the internet.
Alternative 'Make Money' Option
The internet has brought with it 'make money' opportunities that don't require you to buy inventory in order to promote and sell it to others. Here is a comparative to Arbonne with Wealthy Affiliate which is a platform designed specifically for online affiliate business.
Network marketers are shifting from MLM to Affiliate Marketing.
See the platform that they're switching to.
Build Your First Blog Before Your Coffee is Brewed!
Learn How to Start Your Own Fun Blog using My 4 Step Formula