What is a Blog
A blog is typically writing about a certain topic,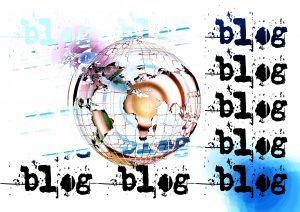 interest or hobby for an audience. The blogs are posted to the same page one after the other and as often as the blogger (the author) is posting. The more popular and interesting the blogs are the more traffic or audience it is going to attract.
A way for a Blogger to make money from their blogging website is from ads
Blogging sites typically make money from the ads on the blogger's website. The ads are usually in relation to the blogger's topic.
Some publishers don't fully monetize their blogs because they focus on a sponsored post, advertising, and direct payment from product brands. They forgot how affiliate marketing works; it is a digital marketing strategy that lets you promote various brands without forming a physical relationship with them. For every affiliated partner sale, you can get a portion of the sale. 
You don't need to visit their business establishments for you to be a business partner. Choosing the right affiliate network will help you succeed in your business ventures.
Blog content
The blog's content should connect to your niche. You can update your blog regularly by adding a blog post every other day or daily. You start promoting your blog using social media channels. Blogs that don't have an audience are useless so aim for large audiences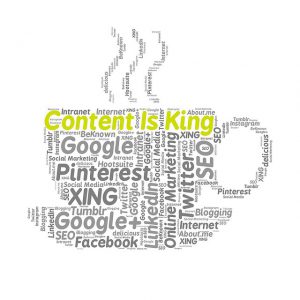 as early as possible. Readers are attracted to compelling fresh content that is significant to what they do; it can solve problems, provide suggestions and better alternatives, and providing teasers about the coolest gizmos in town.
Let passion drive your blog
As an inspiring blogger, you will need to find a niche that "homes" your interest. If your passion drives your work, you will definitely succeed. Use your passion to create content based on your personal experiences, readers will connect on your blog post the moment they find it interesting and you will gain loyal readers by providing quality content.
Build Your First Blog Before Your Coffee is Brewed!
Learn How to Start Your Own Fun Blog using My 4 Step Formula
Affiliate partner signup
When you sign up for an affiliate network, you will be known as the "Publisher" and the brand that you are promoting is called the "Merchant."
Identifying the right affiliate network
You should watch out for shady merchants, there are scams that could ruin your blogs if you accidentally provide links to your readers. Make sure that your affiliate network is used by many digital marketers. Research is crucial in this line of business, find the affiliate network that best suits your niche. Look for an affiliate network that offers higher commission.
Ways to become an affiliate partner
Promote free products and you can earn money – You can endorse a free software trial, free eBooks, free coupons, applying for a credit card etc. You'll get paid once a customer signs up after the free trial period.

You can be an event affiliate – Event organizers have an affiliate program that gives you a discount code where you can use it to share with everyone. You'll make money for every successful code referral that you make.
Create helpful content and use the appropriate affiliate link – i.e You can write a blog post about an app that helped you secure your passwords then insert the affiliated link on the blog post.
See How I Sell Products with Zero Inventory Using a Simple 4 Step Formula
Major affiliate networks used by digital marketers
Amazon – www.Amazon.com
Look for the associated link then sign up. Amazon pays less compared to other affiliate network but it has a huge collection of brands that you can offer to your readers. Look for products that you can sell in large numbers because the margin is small compared to the expensive ones. Many people trust Amazon, particularly people that have Amazon prime accounts.
Commission Junction – www.Cj.com
One of the largest affiliate networks.
Clickbank www.Clickbank.com
Provides a large variety of products that can get you up to 75% commission. You can be paid weekly or direct deposit.
Linkshare www.Linkshare.com
Share A Sale www.ShareASale.com
An affiliates network that is composed of small and mid-sized businesses that have the products for your niche that you haven't heard of before.
AvantLink – www.AvantLink.com
The affiliate network uses data feeds for you to better manage your affiliate products.
Join over a Million Members
Who Have Started Their Own Online Business.
Build Your First Blog Before Your Coffee is Brewed!
Learn How to Start Your Own Fun Blog using My 4 Step Formula