A Pay Per Click Business Model (PPC) is a search engine marketing strategy used in web-based business and attracts visitors to your website to boost its traffic. It is a risky gamble for technopreneurs if you don't have a good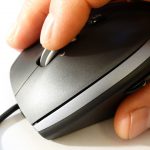 understanding of how it works, it will cost you a fortune if you're not careful. A well-strategic PPC campaign can generate large audiences to your website resulting in the increase in revenue. We all want that to happen now, don't we? So here is an overview of what are the challenges are moving ahead, strategies to build, and the first steps in making a successful PPC campaign.
What is PPC and why is it important for digital marketers?
Search engines provide advertising services that let you buy paid ad listings to promote your website on a related keyword search. These paid listings appear on top of an organic search engines results in page or SERP. When it comes to bidding for the keywords that are suitable for your ad, the 'chance' of getting the first spot of the sponsored link will depend on the price of your bid. There's also a 'quality score' factor that affects the ranking of the sponsored ad. Keyword research is essential for you to maximize a PPC campaign as search engines like Google and Bing are getting paid for every user that clicks on the sponsored listing.
For example…
If you place a maximum bid of $1.50 on a keyword "dog leash," then the sponsored ad gets you 150 visitors to your website; you will probably get the first spot. Search engine ad services will charge you in this formula: The amount that you bid for a keyword multiplied by the total number of visitors directed to your website…
That's 1.50 x 150 = $225.00
On the radar…
Digital marketers spend enough to get their ads on the first spot of the sponsored ad listings. PPC can deliver lightning-fast traffic to your website. Potential customers will see your business on their radar and have the right ads and quality content will convert each visitor into paying customer.
Adwords to manage PPC campaigns…
Google AdWords is the tool used by digital marketers to manage PPC campaigns and keyword research. The tool will help you generate and analyze traffic on a targeted PPC campaign.
Build Your First Blog Before Your Coffee is Brewed!
Learn How to Start Your Own Fun Blog using My 4 Step Formula
PPC Campaign…
Taking advantage of the PPC campaign will give you the flexibility to blend into marketing challenges that are constantly changing. Consumers often change their "wants and needs" and having the right strategy that caters to those changes will reward your business with paying customers in no time. You can adjust the frequency of your PPC campaign in just minutes, hours, and days.
See How I Sell Products with Zero Inventory Using a Simple 4 Step Formula
Suitable Keyword/s…
Research a suitable keyword that can maximize your targeted PPC campaign. Choose a keyword with low competition that can draw visitors to your website. Place the highest bid to a keyword with highly specified phrases and have longer tails. Jaaxy is a keyword tool and a free trial is available at Wealthy Affiliate along with many other very useful free online tools.
Expense versus Revenue…
You might think that it's an expensive marketing strategy but when you look at the bigger picture, the cost of a PPC campaign is just a fraction of the revenue that you will gain. In comparison, organic search engine marketing results may lag for weeks or even months – and it needs constant exposure to social media networks so it can draw traffic to your website.
Research Research Research…
Before deciding on which PPC campaign to carry out, you should do research, research, and more research. Having the right information right up your sleeves will give you power. Equip yourself with the right arsenal to battle the challenges ahead of you in the online marketing industry. It will be a roller coaster ride so you should be ready for the highs and lows.
Join over a Million Members
Who Have Started Their Own Online Business.
Build Your First Blog Before Your Coffee is Brewed!
Learn How to Start Your Own Fun Blog using My 4 Step Formula