Introduction

Search Engine Optimization (SEO) is a discipline used by digital marketers to improve the visibility factor of their website in search engined. Fully optimized SEO websites are usually on the first page or listing (also known as the Search Engine Results Page or SERP) of the non-paid search results. A website will only be indexed if there's regular content, regular traffic and it keeps on improving the site rankings.
SEO is not all about getting a website optimized for search engines, it also includes the optimization of user experience and relevant content for those visiting the website.
SEO – Search Engine Optimization is therefore, a strategy to increase traffic or visitors to a website but also to give the user a better search experience. Ultimately the strategy involves having a high-ranking placement in the search engines first results page or SERP. A high ranking is to appear on the first page without having to scroll down the page.
What do search engines look for in a website?
'Relevancy' to user searches is the major factor that search engines look for in a website.  These are metered based on…
a. Content – as in title page, sub-headings, and the body are structured by a theme.
b. Performance – search engines favor websites that are secured, optimized for mobile, everything works and fast to load.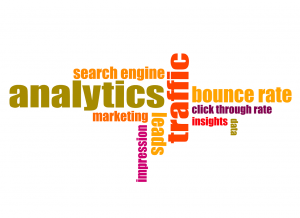 Build Your First Blog Before Your Coffee is Brewed!
Learn How to Start Your Own Fun Blog using My 4 Step Formula
c. Authority – websites used by the government and well-known institutions are considered authoritative. Once you get a reference from these sites, your website gets an authority boost.
d. User experience – factors like how the site looks, how safe it is, how easy to navigate and the site's bounce rate.
See How I Sell Products with Zero Inventory Using a Simple 4 Step Formula
Things that search engines don't want to see in a website
Search engines have their own spiders to crawl on to a website to evaluate it. For you to have a good SEO ranking, do not do the following…
Purchased links – do not trick the search engines and buying links from authoritative websites.
Stuffed Keyword – keywords are repeated (stuffed) in web pages.
Poor user experience – poor user experience can increase bounce rate. Bounce rate is the time when a user visits a website then bounces out immediately.
Don't put too many ads on your website. Make your website easy to navigate and aim for an outstanding user experience.
Know your game and stay focused

Focus on your digital marketing strategy. These questions could help you stay on the right track:
What are your goals?
Is it just for click-bait or for the people that really need it?
What is a conversation to you? Useful when you are writing content.
Do you know your assets and liabilities?
The much more the merrier
Advertising on other channels will extend your reach. In fact, you could use different online and offline channels that will help achieve greater results i.e more traffic to your online presence.
a. facebook
b. email
c. LinkedIn
d. twitter
e. Offline – TV, newspaper and radio ads
A consistent presence on these online and offline platforms will help boost your branding efforts. Users that are subscribed to these channels will know your branding presence and at the same time, they will recognize and be trained directly to the phrases that you are optimizing.
Optimization for other devices
Don't just optimize the site for desktop users. Well-0ptimized SEO sites are also compatible with mobile devices such as smartphones, tablets and other gizmos capable of accessing the internet.
Providing rich multimedia content to your website instead of displaying heavy text can be advantageous. Videos and images can help rank up your page if being strategic. Sites with Flash and PDFs should observe the best practices of SEO so the search engine crawlers can see your website. Optimize non-text content so it will be indexed by the search engines. Search engine crawlers give credit to sites that play by the rules.
The 3 Main Search Engines are…
The main search engines are Google, Bing and Yahoo. But Google is the biggest owner with 95% of mobile searches and 2/3rds of all search traffic. However, Bing and Yahoo are still significant.
Join over a Million Members
Who Have Started Their Own Online Business.
Build Your First Blog Before Your Coffee is Brewed!
Learn How to Start Your Own Fun Blog using My 4 Step Formula