It's the essence of your website
Content should capture a reader's interest. It's the meat in the pie and the stuffing in the mattress. Without it, it's not going to be that great. The content is for your visitors so it should be relevant and make sense, not obscure, distorted and grammatically incorrect. Content should ultimately be appealing to readers as appose to an advertisement because that's what ads are for.
Content for your website
For starters, choose a niche that envelops your passion and turn your passion into a good foundation for your business. It could generate ideas that would help your business grow with the help of keyword tools like Jaaxy. Digital marketers nail affiliate marketing by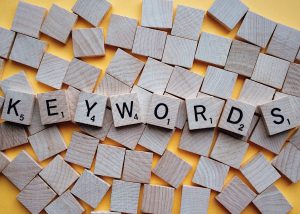 creating a marketing plan and provide quality content for their website. Good content attracts the audience and at the same time, builds authority. Let your passion work for you by creating quality content where people connect with your ideas. If that happens, proceed with the marketing efforts. You can offer products or services that could benefit your audience to their interests.
Finding freelance content writers
Some digital marketers are hands-on entrepreneurs. They write their own content for their website and/or supervise the written content of their workers to make sure that everything is how they like it and on track with how they see it. However, if you don't know how to write content for your website, you can hire a freelance writer by signing up to outsourcing sites such as Elance, online jobs.ph, Odesk, and many others.
Heating the fireplace
Content that doesn't capture the pulse of the audience won't make the cut. You can nail affiliate marketing if you include these elements in your content:
Share your personal experience – How can you recommend a product or service if you haven't tried it yourself? 

People love to read stories about your dining experience at the finest restaurants in town, the products that you use, the services that you availed on your trips, the apps that helped you find the best deals and a lot more.
The first rule in marketing is, when people don't want the product or the service, they will not buy it. You'll need to find the right product and services for your audience. Offer new products that would help your readers and give them an alternative that would fit their lifestyle and budget.
'Put yourself in the shoes of the audience' – this will help you understand their views about the product. It will also help you provide answers for them such as. By doing this, you will be able to establish credibility and build your audience. Ask yourself…
i. Is it a great buy?
ii. Is it worth investing in?
Build Your First Blog Before Your Coffee is Brewed!
Learn How to Start Your Own Fun Blog using My 4 Step Formula
See How I Sell Products with Zero Inventory Using a Simple 4 Step Formula
Your opinion matters

People don't easily commit to marketing ads these days. Your opinion matters more to your readers. Entertaining content that will wet the appetite of your readers should be included. Also be sure to include promotions in the content so you can generate sales. Repeat the process for each promotion and you'll hit the mark.
Honesty is the best policy
Readers will expect honesty from your reviews. Too much positive feedback will give an impression that it's fake. Provide honest detail of the product's PROS and CONS. Reserve the highest review scores for products that deserve 5 stars.
Exposure
Exposure from different social networking sites won't hurt either, in fact it will help your Ranking in Google immensely even without you having an active presence in social media. If you have an established niche on Facebook, you can also try other social media channels like Instagram, Pinterest, Twitter and many others expanding your reach potentially driving new audiences to your website.
Digital marketing can involve a lot of promotions and exposure from social networking sites. So you can also search for other platforms that could help spread the word about your online business.
Going it alone or not?
You could go it alone if you know enough about the detail of starting from scratch. But my advice to you is…if you have enough knowledge, time and resources you could I suppose. But there is no need to do that anymore. Wealthy Affiliate has a platform like no other to launch all of your campaigns from and you can try it for free, and in fact, you should do this first, before deciding on whether it is going to provide you with the right amount of support or not. Read a Wealthy Affiliate review here.
Join over a Million Members
Who Have Started Their Own Online Business.
Build Your First Blog Before Your Coffee is Brewed!
Learn How to Start Your Own Fun Blog using My 4 Step Formula