If you are looking to earn income from promoting Dog related products online, then here are the 4 Best High Paying Dog Affiliate Programs I found that you can make a decent amount of commissions from. If you already have a website, then you maybe good to go. Or, if you are new to Affiliate Marketing and wanting to get started quick smart, then here are all the tools and training you need to get started – no credit card needed.
---
1. Dog Training Depot – 50% Commission
The Dog Training Depot offers The Canine Coach Affiliate Program and this is how it works.
Dog Training Depot offers a one stop solution for all your dog training needs – it's called Canine Coach. A customer is purchasing Canine Coach to be shown how to train their canine, but also are able to become an affiliate of the Dog Training Depot.  Check out the video that follows to learn more.
Dog Training Depot have developed a Two Tier earning system as follows:
Tier One – pays up to 50% for any customer purchase of the Canine Coach and other Dog Training Depot products.
Tier Two – pays 10% when you bring a new Canine Coach affiliate into the program, for each of their Canine Coach sales when a customer chooses to stay after a 30 days trial period!
Free optimized marketing tools including banner ads, copy and paste advertisements, autoresponder for email and customer specific landing pages are available to help with your online marketing efforts.
Free access to a home based business coach is also available to you to help increase your profits.
See How I Sell Products with Zero Inventory Using a Simple 4 Step Formula
---
2. The Online Dog Trainer – 70% Commission
Doggy Dan is The Online Dog Trainer and the face of The Online Dog Trainer. Conversion is the key to any web-based sales program. The action of conversion is when a visitor clicks a digital ad or search result that brings them to your website. They read a post and or watch a video on your site and if they like what they see or find what they want then they click a link (which identifies you as the affiliate) to purchase the item or items. You get paid commission as a result. The Online Dog Trainer makes the conversion easier by presenting 'insanely attractive' offers and an effortless purchasing process for the customer.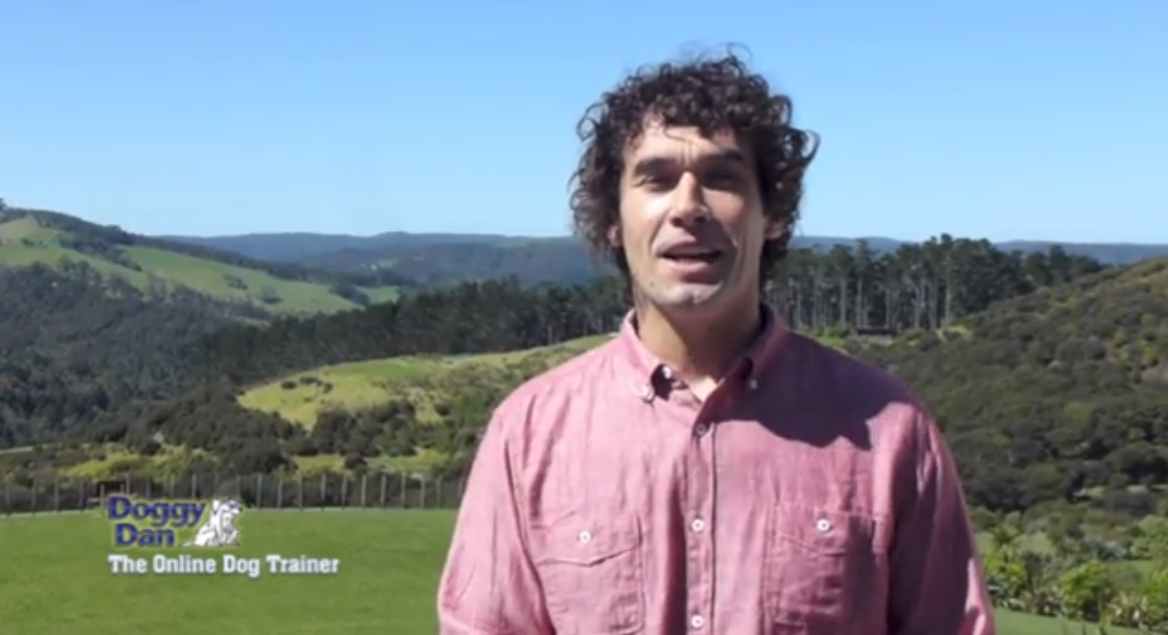 According to The Online Trainer, their offers convert well because they are the real deal and Doggy Dans training methods really work. The video training is week by week and people can watch them over and over again when needed.
Whatever way you generate traffic, whether through review sites, newsletters, forums or fan pages, The Online Trainer has an array of tools to get you started making money. ClickBank is responsible for paying your commission checks on time. The Online Trainer has a refund rate of below 3%.
What Marketing Resources are Available to you?
It's really important to have the right marketing tools and The Online Trainer is making the following resources available to you.
Various Landing Pages
Free Articles
Free Dog Training Video Series to build a list of potential customers
More Free Videos
Banner Ads
Product images
Affiliate training tips and techniques
Affiliate support
Want to Earn From These Affiliate Programs?
You Need a Traffic Producing Website That Converts Readers into Buyers.
Let Me Show You My Exact Method
4 Best High Paying DOG Affiliate Programs through 2020!
---
3. The Dog Solution – 75% Commission
With the Dog Solution Affiliate program you can earn 75% commission on every product in their entire product range which can be as much as $49.20 per sale..
To start promoting from your website you're required to register as a user of Clickbank. They track all referrals and purchases and your payments to you weekly.
The Dog Owners Secret Handbook, is the front end product and is a huge collection of dog training hacks, tips and dog health remedies. It's designed to attract dog owners from all over and converts quite well.
It was produced for the entire dog owner population and therefore has a wide appeal to anyone interested in proven training techniques.
There are a number of ways to promote The Dog Owner's Secret Handbook including linking traffic to a converting The Dog Solution landing pages and sales pages.Strategic funnels have been designed and created for this process. Sales ads such as the one that follows are available to place into your blog posts.
---
4. Train Pet Dog – 80% Commission
If you have a dog related blog and would like to earn income from it, then Train Pet Dog has an affiliate program you may want to take a look at.
By joining the Train Pet Dog affiliate program you will be eligible to earn 80% commission from the sale of their products. On top of that, there is a 25% recurring month by month commission by referring at least 1 NEW customer to us every month.
This means that for their most popular training product the Dog Lovers Membership with 52k plus paid members, sells for $37 so you'll initially earn a commission of $29.60 each time you refer a new customer.
The customer will also receive a free gift 30 day free trial of the Elite Dog Owner's Club which is a monthly continuity program whenever they buy any front-end products.
The Elite Dog Owner's Club will cost a customer $37 per month after the 30 day free trial for which you will receive a residual commission of $9.25 per month for the duration of the customers club membership but to be eligible you must refer at least 1 NEW customer every month to Train Pet Dog.
This affiliate is one of the highest paid in the business and should be considered if you are blogging about dogs or pets. Check out the TrainPetDog product and commission chart that follows.
How to Find More Affiliate Programs
Conducting a Google Search is a great way to find more income earning affiliate programs related to dogs that are more suited to your site or needs. Or perhaps it's food related affiliate programs you are interested in or recurring commission based affiliate programs. No matter what your interest is, the following screenshot is an example of a Google affiliate programs search that you can conduct yourself!
Alternatively, go directly to an affiliate program network platform such as ShareAsale to browse the many merchant product companies and join the ones you would like to earn commission from!
The Best Way to Get Started with Your Own Affiliate Marketing Website
If you are just starting out and want to see what is available to you, not just in the way of affiliate programs but also tools such as Website Building and Hosting and affiliate marketing step-by-step training, then head over to Wealthy Affiliate, a platform made for pupose – no credit card required.
Join over a Million Members
Who Have Started Their Own Online Business.