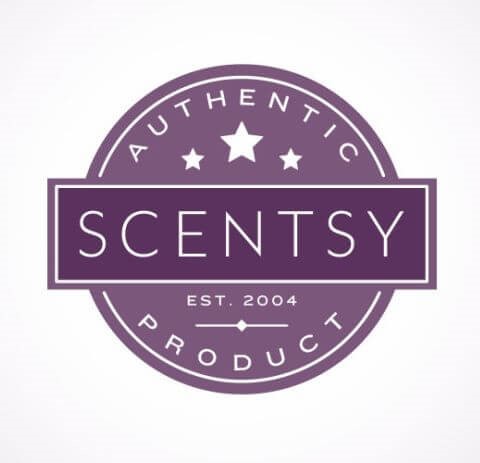 Scented candles have been around forever and you can buy them in just about any store in the world. How can you cash in when these scented products become all the rage? Enter Scentsy, a popular network marketing company that proves candles do not only provide light and warmth, but also makes money as long as the wave lasts. I reveal the detail in this Scentsy MLM Review and let you know whether this is a homebased online business opportunity that is right for you.
OVERVIEW
Scentsy is an Idaho-based Multi-Level Marketing (MLM) company that came up with the idea of selling "scented candles." Scentsy leveraged the dangers of using ordinary candles available in just any store, emphasizing the dangers and hazard that may fill your homes, including fire and carcinogens.
When the approach freaked out the candle-consuming public, Scentsy presented a safer and a sweet-smelling option which customers can enjoy as they burn Scentsy's flagship products: fragrant flameless home scents, including scented wax bars and electric warmers.
Scentsy MLM Review
Product Name:     Scentsy
Product Type:     Home and Personal Care MLM Company
Founder:     Heidi & Orville Thompson
Price:     $99 to start + $150 product purchase every quarter + $10/month website maintenance fee
Best For:     Ladies, Moms
Rating:     26/100 (1.3/5)
Recommended:     No
What is Scentsy?
Scentsy was founded by husband and wife team Orville and Heidi Thompson in 2004. Orville, an entrepreneur at heart, gave up a corporate career and an academic future in lieu of developing and selling a unique wax formula for cars.
Orville started a company, Event Sales, becoming one of the largest fair show and mall kiosk companies in the United States. In 2003, his car wax infomercial failed, plunging him and his family down with $700,000 in debt. He later ran into two women selling wickless candles at one of his shows. Intrigued and in love with the products, Orville and his wife bought the company, and the rest is history.
The company started out operating from Orville's ranch in Idaho, but in a matter of years upgraded to a 603,000 square foot campus. In 2010, their company "Scentsy" was named by Inc. as "the fastest-growing consumer products company in America" and was ranked as the 19th on the Inc. 500 list. Scentsy is one of the trendiest MLMs at the candle scene and a forerunner in the home party space, much like Pampered Chef and Mary Kay.
Build Your First Blog Before Your Coffee is Brewed!
Learn How to Start Your Own Fun Blog using My 4 Step Formula
Scentsy became a multimillion-dollar business in 2012. They also opened up a new company, Velata, a fondue MLM, with over 200,000 distributors worldwide. Unfortunately, although they were huge, Velata announced they are going out of business, and Scentsy has also closed the doors on their other subsidiary, Grace Adele.
Are Scentsy Products Worthy of the Price?
Scentsy is well-known for their Scentsy Systems – a combination that uses a Scentsy Warmer and a Scentsy Bar. The Scentsy System works by putting the wax cube inside the warmer. After plugging the warmer, it starts to melt the wax and fragrances start filling the room. The scented wax burns without flames, soot, smoke or fire hazard.
The ceramic warmer is lighted by a low-watt bulb to slowly melt wickless candles or Scentsy Bars that diffuse a choice of more than 80 distinctive, long-lasting, and pretty delicious scents into the air, ranging from floral to woody, fruity and seasonal. The Scentsy wax bars cost $5.40 per 2.6 ounces of melted wax. The warmers come in over a hundred of lovely designs with price that ranges from $13.50 all the way to $60, depending on the design. Some other smaller plug-ins priced as low as $20 are also available.
Various fragrance products for laundry, cleaning, personal care, and other accessories, such as clothing conditioners, counter cleaners, room sprays, hand creams, bath bomb, car bars, and basically every kind of scented products other than candles based on their signature scents are manufactured and distributed by Scentsy. The company also sells essential aroma diffusers, which are a little more expensive, priced anywhere from $50 – $130.
Comparatively, Scentsy products are more expensive than what other companies offer mainly because Scentsy is implementing an MLM business model. Scentsy convinces people that their products have better quality, technology and are safer. Scentsy also justifies the higher price due to the need to pay their distributors.
Network marketers are shifting from MLM to Affiliate Marketing.
See the platform that they're switching to.
The Scentsy MLM Opportunity
There are two main ways to make money with Scentsy:
1. Sell their products to earn retail commissions
2. Recruit people to create your own downline teams in order to earn various bonuses.
A free website is given to you for three months. This website contains all the necessary information about the company and all its products. You can simply direct people to your customized website. If a purchase is made through your site, you earn commission. After three months, however, a fee of $10/month will be charged to you as maintenance fee of the website.
To qualify for a commission, you need to generate a Personal Sales Volume of at least 500PV per month and over 1000PV per month for your downline teams. Failure to meet the requirement means you need to purchase those products and bear the costs, which can be as high as a few hundred dollars per month. In another scenario, Scentsy may even cancel your right to sell if you cannot meet the sales requirement.
How Much Does It Cost to Join Scentsy?
To get started with Scentsy, you need to pay a $99 one-time fee to purchase the Scentsy Starter Kit, consisting of the basic tools and fragrances that include 80 party size scent testers, order forms, business cards, a warmer, and a scent bar.
Can You Make Money with Scentsy?
Scentsy presents a visually appealing compensation plan showing a total of eight ranks. It clearly presents the requirements for each rank and their respective commission eligibility.
Retail profit is 20%, which is a little below average, but it increases up to 25% once you have sold $1,000 PRSV
Each Active Frontline Consultants you recruit earns your Group wholesale volume commission of 2% and another 2% in bonuses
As you rise up to the ranks you get higher team commission rates
You are also required to place at least $150 in product purchases in one out of every three months to maintain your Active status
As a Scentsy Consultant, you will earn 20% to 30% for every product you sell. As you begin your recruiting efforts and sponsor new Consultants, additional bonuses on the sales volumes of your organization as well can be earned
Scentsy products are usually sold through open houses, fairs, shows, one-on-one, or home parties. In these parties, friends and loved ones come together to laugh, share and reminisce while they experience Scentsy products. Scentsy provides training and support for new consultants. After this, you will be encouraged to begin scheduling these parties in the homes of your friends, family members, acquaintances, colleagues, etc.
A Host Rewards Program is offered by Scentsy by rewarding your hostess with half-priced items and free product credit based upon the sales achieved in their home. The Rewards program becomes an incentive for your hostess to contact and invite as many of their friends and relatives to attend the scheduled Scentsy party. The more people in attendance mean more products to be potentially purchased, and more chances for discounts and free merchandise to be earned.
The Good and Bad of Scentsy
The Good Things
Great Support – A free team training is provided to Scentsy independent consultants upon signing up, and continued to be given along the way.
Money-Back Guarantee – A 30-day refund policy for all of their products is offered, while products like Scentsy Go and Scentsy Diffusers are warranted to be free from material and workmanship defects for the entire lifetime of the product.
Member of Direct Selling Association (DSA) – This accords Scentsy a certain degree of credibility and reliability.
The Ugly Truth Revealed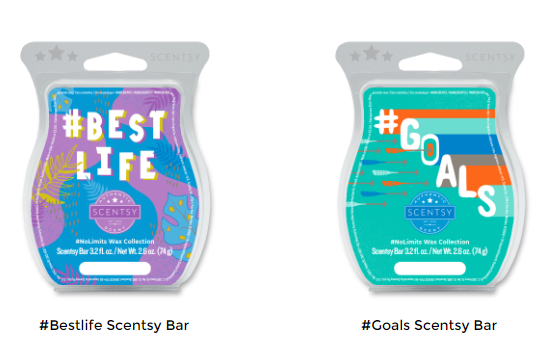 Scentsy is NOT Natural – Customers claim Scentsy products use petroleum by-products and a number of synthetic/artificial ingredients mixed with some naturally-derived ingredients to create their signature fragrances.
Traditional Recruiting – You are required to achieve a certain sales level by selling Scentsy products through traditional recruiting, such as going on the street, talking to people, giving away brochures, flyers, samples, and Scentsy's main strategy, which is the "home parties."
Unprofitable – Majority of those who signed up are only earning a few hundred or a few thousand dollars PER YEAR! The figures earned are not profits considering the costs needed to invest in running this business.
Is Scentsy a Scam?
Scentsy rides on the popularity of candles that is why their products are extremely popular. What's more is that they offer a better option than the run-of-the-mill candle – flameless scented candles. Scentsy definitely smells the scent of money as their candles burn.
As a member of DSA, Scentsy is not a scam, nor is it a pyramid scheme. It is a legitimate MLM business opportunity that allows you to make some real money if you have the right recruiting skills and the willingness to invest all the time and hard work that a business of this nature requires.
Final Thoughts
As the light of the scented candle fades, you can see that the compensation plan is just not a sustainable model for hitting the jackpot. The real kicker is the home parties where you invite and beg all your friends to attend the scheduled Scentsy party at home and buy your candles.
It is important to keep in mind that the challenges of building a long-term and profitable Scentsy business depends upon the sales you make in the homes of your friends and relatives. The success of your business will be based upon your ability to maintain a continuing schedule of Scentsy parties.
Your candle will eventually burn out once you run out of friends and family members who are willing to schedule and host home parties, and potential customers who are interested in buying your products. Your sales will also be greatly dependent on the geographical area of your residence, and how far you are willing to travel to conduct a Scentsy Party.
The majority of the people who signed up with Scentsy failed to break even or at least recover what they have invested. The income disclosure proves that the success rate is low, and the income potential is pathetic. See what my #1 recommendation is here.
An Alternative to MLM?
You don't have to be limited by Multi Level Marketing when it comes to making money choices, especially when you can literally work straight from your computer and without leaving the house. However, you do have to have the right tools and know-how to make it work.
So, here's a comparison between Scentsy MLM and Wealthy Affiliate, a purpose built platform for affiliate marketing. Both promote and sell products, one relies on recruiting, the other doesn't, and they differ in the tools, support and training they each provide.
Network marketers are shifting from MLM to Affiliate Marketing.
See the platform that they're switching to.
Build Your First Blog Before Your Coffee is Brewed!
Learn How to Start Your Own Fun Blog using My 4 Step Formula