Nowadays, the technology/biotech industry is considered a gold mine of lucrative stocks for investors. This is why a lot of investment newsletters flourish on the internet – offering advice and secrets to people who dream and hope of finding a way to invest money and get huge profits quickly. Technology Profits Confidential claims that this ultimate dream can be a reality if you are willing to pay the price. This Technology Profits Confidential Review will help you take a closer look at this product. Is it a legit opportunity that you can take advantage of, or is it the other way around?
Name: Technology Profits Confidential
Founder: Ray Blanco
Company: Agora Financial
Product Type: Financial Advice Newsletter
Niche: Penny Stocks Investing
Price:  $49 upgraded version $89/$199 annual membership
Best For: Experienced investors with money to invest and try out a
newsletter like this; Penny stock investors and traders
Rating:  40/100
Verdict:  Not recommended
What is Technology Profits Confidential?
Technology Profits Confidential (TPC) is an online financial advisory service published by Agora Financial. It is a weekly/monthly newsletter subscription to gain access to exclusive investment advice and comprehensive insights into some of the most promising companies and penny stocks, particularly in the area of emerging technology. Although exciting to invest in, the TPC claims that the tech and biotech fields can also get really tricky.

Penny stocks are something not many people know about because they only usually exist when companies are still in their infancy stage. So, the TPC boldly recommends buying into these penny stocks. Simultaneously, the company is still small for investors to ride the wave of profit as the company grows exponentially and becomes mainstream. In these fields, timing is the key. If you invest too early, you can lose some money. On the other hand, if you invest too late, you've missed your chance, and there's nothing much left for you anymore. Neil Patel runs something similar called Angels and Entrepreneurs.
The service is operated by Seven Figure Publishing – a financial publishing company committed to delivering independence from forces with iron grip in the market. The current editor of the financial newsletter is Ray Blanco who quotes that Technology Profits Confidential is your one-stop shop for the companies of tomorrow's technology. 
Who is Ray Blanco?
Ray Blanco is an investment analyst and advisor who successfully managed over $30 billion in assets of a private wealth management firm. He is associated with Agora Financial, a financial publishing company that produces the Technology Profits Confidential newsletter, which he authors and edits.

Ray Blanco has a reputation for being a highly astute and aware individual as far as the implementation of technology, current trends, and issues are concerned. He possesses a high enthusiasm for just about everything tech-related and the opportunities that technology offers. Ray Blanco has occupied several public and private sector positions and has been around the investment scene for decades.

Ray has been with Agora Financial since 2009, creating articles and acting as the editor for multiple financial services operated by the company. He is the current editor of a few publications from Seven Figure Publishing, including:

 Technology Profits Confidential
 Technology Profits Daily
 Ray Blanco's FDA Trader
 Penny Pot Profits
 Breakthrough Technology Alert

His newsletter topics focus on cloud computing, software, semiconductors, the science of anti-aging, alternative energy, computational biology, cancer therapy, genomics, and more. 
How does Technology Profits Confidential work?
The sales pitch of Technology Profits Confidential claims it can help you determine the right time to invest in the tech industry's most promising companies and start-ups. According to them, investing in technologies is about getting in on "hype cycles," which is the right time when most money can be made.

Basically, the TPC newsletter would act as your guide to investing in the tech and biotech industries. Ray Blanco and his team bring all the information and recommendations you need to get in on the "hype cycle" of a new piece of technology. By subscribing to the newsletter, you'll become a witness to the accelerating revolution in technology and have the chance to profit from it significantly.
Build Your First Blog Before Your Coffee is Brewed!
Learn How to Start Your Own Fun Blog using My 4 Step Formula
Where Can You Get the Technology Profits Confidential Newsletter and What is the Cost?
Seven Figure Publishing dedicates a page to Technology Profits Confidential. The website is filled with information about the service and Ray Blanco. There are also several action buttons on this website that you can click in order to subscribe to the service.  When you click one of these "subscribe now" buttons, you will find yourself being redirected to their sales pitch and sign in page. After filling out the details, you can get started with TPC.

A one-year membership is priced at $199. If you opt to purchase a subscription, it is automatically set to renew. If you did not request for a refund within 3 months, your subscription is valid for a year and refunds will no longer be entertained.
If you don't like the newsletter, be sure to cancel it if you don't want another year of it. A money-back guarantee is offered for the first 90 days of your subscription. In such a case, you only get a full refund for the first three months because as Ray Blanco reasoned out, they have already earmarked the money for this project.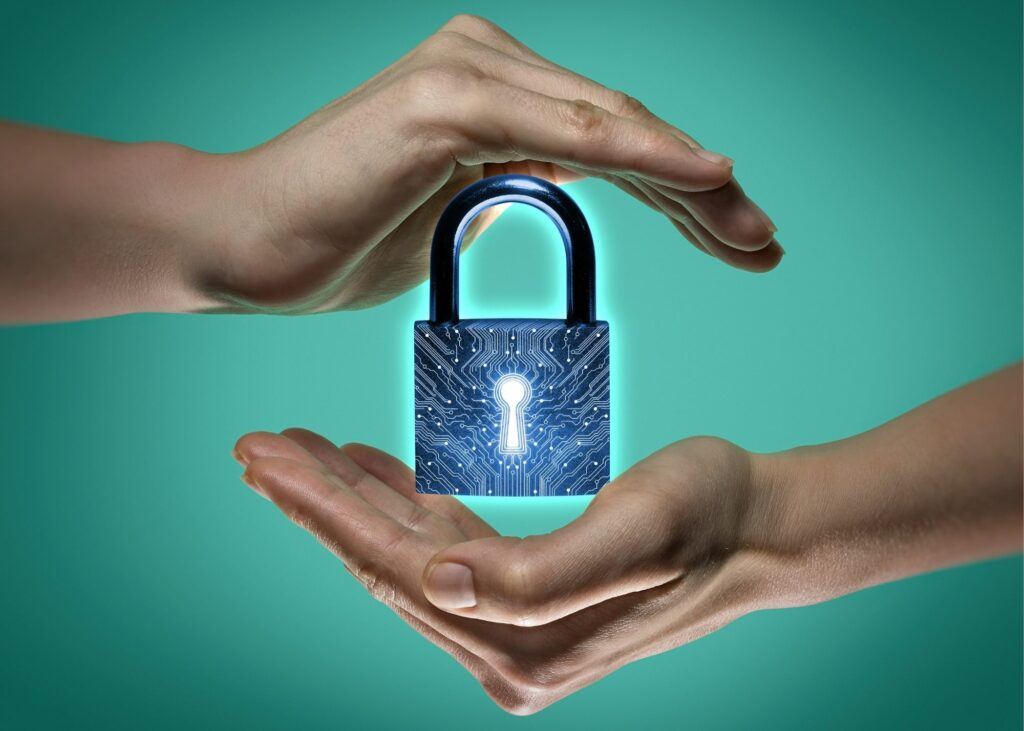 What do You get from Technology Profits Confidential subscription?
o Monthly Technology Profits Confidential issues: These newsletters are
what you actually signed up for. The email and a physical copy are to be sent
to you through email during the first week of the month and through the mail every third week of the month, respectively. Each of these issues is filled with
tech and biotech analysis, specific investment recommendations, and seven
stories to help expand your knowledge in these fields.
o Weekly Portfolio updates: You will also get an email update every Friday
containing the latest information about certain movements in the market, as
well as urgent concerns or changes in the TPC portfolio.
o Access to the full library of TPC Special Reports: This gives you access to
all TPC's special reports containing in-depth analysis of certain companies
and trends in the biotech industry.
o Updated portfolio view of all recommended open and closed positions:
You're also given an updated portfolio view of all the recommendations of
Technology Profits Confidential.
o Daily subscription to free newsletters: It also provides a free daily
subscription to the 5 Minute Forecast, America Uncensored, The Rundown,
and Technology Profits Daily.
o Startup profits daily: A mysterious man called Kevin will send you a letter free every Tuesday and Thursday about covering equity crowdfunding, small business structures, and what to look for regarding start-up investing. The
man is Kevin Harrington of Startup Profits Daily, a successful entrepreneur
and one of the original "sharks" on ABC's Shark Tank.
The Option to Upgrade
If you want to upgrade to Technology Profits Confidential Pro, you'll have access to:

 Pot Timer Pro: A privy looks into pot stock timing.
 Hype Cycle Insider: Monthly reports that detail the biggest new tech innovations.
 Private Inner Circle Meetings: Monthly meetings where Blanco presents the biggest breakthrough trends that are hot right now.
As you can see, you will be deluged with heaps of emails and updates that promise to offer the best tips in the tech and biotech industry in exchange for monthly or annual fees.

Now, you're probably wondering…
Is Technology Profits Confidential a Scam?
Well, no, it would be wrong to call it a scam since they're selling access to a newsletter and you really get access to a newsletter. There are, however, misleading sales pitches that can be considered red flags or warning signs.
What are the Scammy Truths about this program?
o BBB complaints about Agora – A lot of complaints, 336 and counting, are
filed with the Better Business Bureau against Agora Financial.
o Fake News Site – At a quick glance, the site appears to be a legitimate news website; but it's actually a single page hosted on Agora Financial's servers
with the sole intention of selling you into the newsletter. Any of the links you
click will just redirect you back to the exact same page.
o No mention about the downside of penny stocks – The page is not
transparent about the risks involved in investing in penny stocks.
o Unfavourable customer reviews – User comments have not been kind to the service, which makes it difficult to trust. The reviews show that there are more "pissed" than satisfied customers.
o Overhyped publicity – You're basically being pushed to subscribe
immediately in order to get access to some sort of "secret" that is guaranteed
to get you 100% returns. This is just a heavy sales tactic to create hype about
their recommended stocks, but in truth, the hype is not what it is made out to
be. 
o Scarcity Tactic – A countdown timer winding down to tell you that only the
next 15 minutes remain for you to grab a special offer is a bit unethical. This
common marketing tactic is used to create demand, leading people to act
quickly rather than make a logical decision.
Technology Profits Confidential Pros
 Easy to understand and use
 Lots information and tips on investing in penny stocks from financial experts
 Targets the very lucrative industries of tech and biotech
 3-month refund window
 Initial $50 investment with a promise of 100% returns
 No competition with the big investors
Technology Profits Confidential Cons
 Use of black hat marketing techniques to deceive people
 Poor reviews online
 Information overload without step-by-step instruction
 Earning is not guaranteed
 Lots of red flags
Final Opinion
Technology Profits Confidential is not a scam. It is a legitimate program with the potential to make you some quick bucks. It is, however, not the 'secret' sauce to succeed in your investment venture. What's worse is that you may just end up engaged in gambling considering the unpredictability of penny stocks.

There is certainly nothing in the TPC newsletter that will make you rich overnight.
Simply subscribing to TPC cannot earn you money. The truth is it is just a typical trading newsletter that contains advice on investing in virtual reality technology before it becomes a mainstream in the public scene. Following the advice does not guarantee you'll make money, instead you may end up losing it. In fact, there is no sufficient evidence that people who subscribed to the newsletter became successful.
So, overall, the Technology Profits Confidential newsletter is not recommended. There are not enough convincing reasons that it's worth your $199 investment on top of the extra expense for buying the penny stocks that TPC suggests. It would be wise to stay away from this one, otherwise, you'd be stuck with a subscription that is quite difficult to cancel.
Alternative Make Money Online Platform
If you really want to read about a genuine online revenue earning option, then see here a comparison between Technology Profits Confidential and a world leader in Affiliate Marketing services known as Wealthy Affiliate. Millions of online entrepreneurs started here!
Build Your First Blog Before Your Coffee is Brewed!
Learn How to Start Your Own Fun Blog using My 4 Step Formula