Like most people, you probably love the idea of winning prizes and testing your luck to make additional money on the side. Well, the Lucky Day App claims that you can do this by playing some raffles, lotto and scratchers on your smartphone in your spare time.
Before downloading the mobile application, make sure to read this review to determine if this is worth your time and a legit way to earn some money.
Name: Lucky Day App 
Owner: Joshua Javeheri
Company: Lucky Day Entertainment, Inc.
Type: Simulated Gambling Mobile Application 
Price:  Free to download and play
Rating:  1.5/5
Availability: Worldwide 
Verdict:  Not recommended
What is the Lucky Day App?
Lucky Day is a popular app for Android and iOS where you play daily scratchers, raffles, and lotto games for a chance to win great prizes. The app has over 10 million uploads and garners give it an average of 4.6/5 reviews. The official website claims that there have been more than 100,000 winners and Lucky Day has so far given away almost $10,000,000 in rewards. 
It is available worldwide via the App Store for IOS devices and at Google Play store for Android gadgets. It is a 100% free app to download and there are no charges in trying your luck. The company generates all its revenue from the various ads people watch in order to keep playing and winning real cash.
Company Background
Lucky Day was founded by Joshua Javeheri, the young CEO of Lucky Day Entertainment, Inc., a company based in Beverly Hills, California.  The company's mission is to impact many lives for the better by creating winning moments for everyone. The company's first product, Lucky Day app, reimagines the lottery by giving anyone the chance to win cash without taking a dime from the players. Since the app was launched in 2014, it has reached tens of millions of downloads, surpassing over 100 million installs.  
Build Your First Blog Before Your Coffee is Brewed!
Learn How to Start Your Own Fun Blog using My 4 Step Formula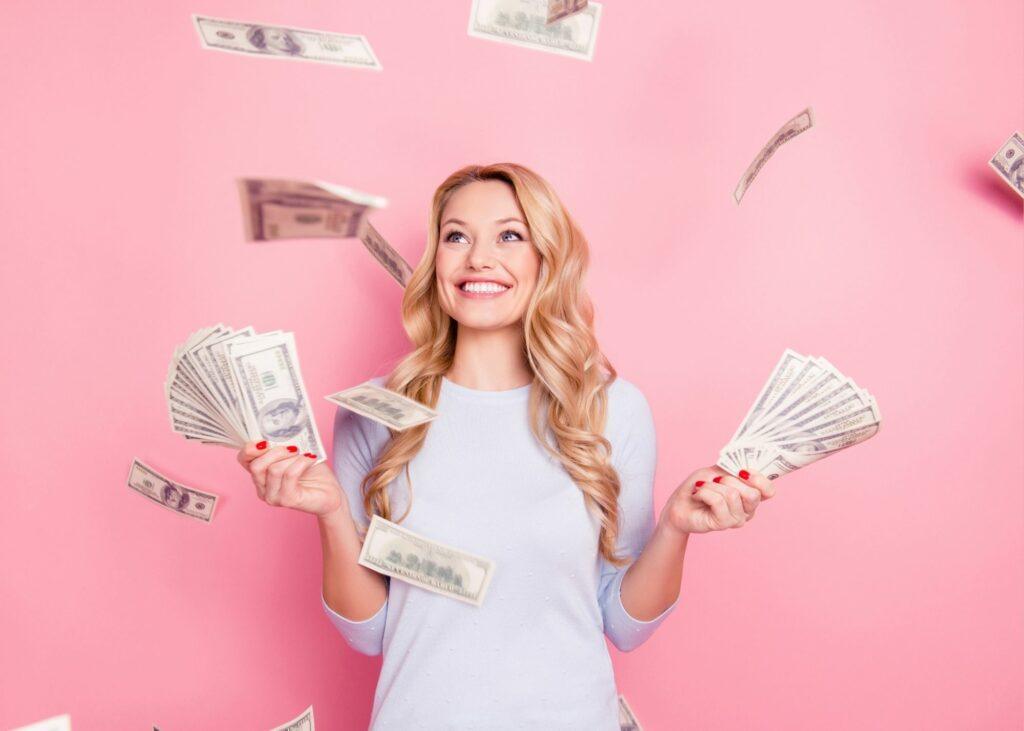 The company stands on its solid A+ BBB rating and showcases a very detailed company profile that gives information about its culture and the people behind the app. The company boasts of a diverse group of people with fantastic benefits.  The profile also shows a few skilled job openings, a likely indication of some growth within the company.
Who is Lucky Day App for?
The app is designed for:
Brands and organizations looking for platforms to post their advertisements. 
People who are at least 16 years old and who love playing gambling games like lotto and scratch cards.
What does the Lucky Day App do?
The Lucky Day app allows you to try your luck in playing its offered common lotto and casino-type games, such as blackjack, raffles, scratch-offs, etc. for free. All you need to do is access the app each day to have a chance to win cash prizes, ranging from $0.25 up to the $100,000 jackpot. Winning the games can also reward you with tokens which can be exchanged for gift cards.
The app does not charge anything, whether you enter into sweepstakes and raffles, or scratch off tickets. Once you enter, you can receive bonus points to your account. You also get a free bonus from the app and get to earn five play credits when you refer your friends. 
How to join Lucky Day App?
If the Lucky Day app is available in your country, and you are at least 16 years old, you can download it from the Google Play Store or the iOS app. Before using the app, you need to sign up for an account by connecting your account to your Facebook or signing up with your email account. There is no fee to be paid upon registration, and it only takes a few minutes to sign up. Once done, you can start playing.
You are immediately given access to your dashboard after creating an account. The dashboard allows you to scroll through the list of scratchers. You can start to scratch them off to earn your tokens or even win cash just as you would with a real lottery scratch-off ticket.
Part of the dashboard is your menu, which can be found in the app's upper-left-hand corner. The menu allows you to pick your daily lotto numbers and/or enter sweepstakes. It will essentially serve as your shortcut to a variety of possible ways to earn tokens and rewards, as well as to check out your current balance.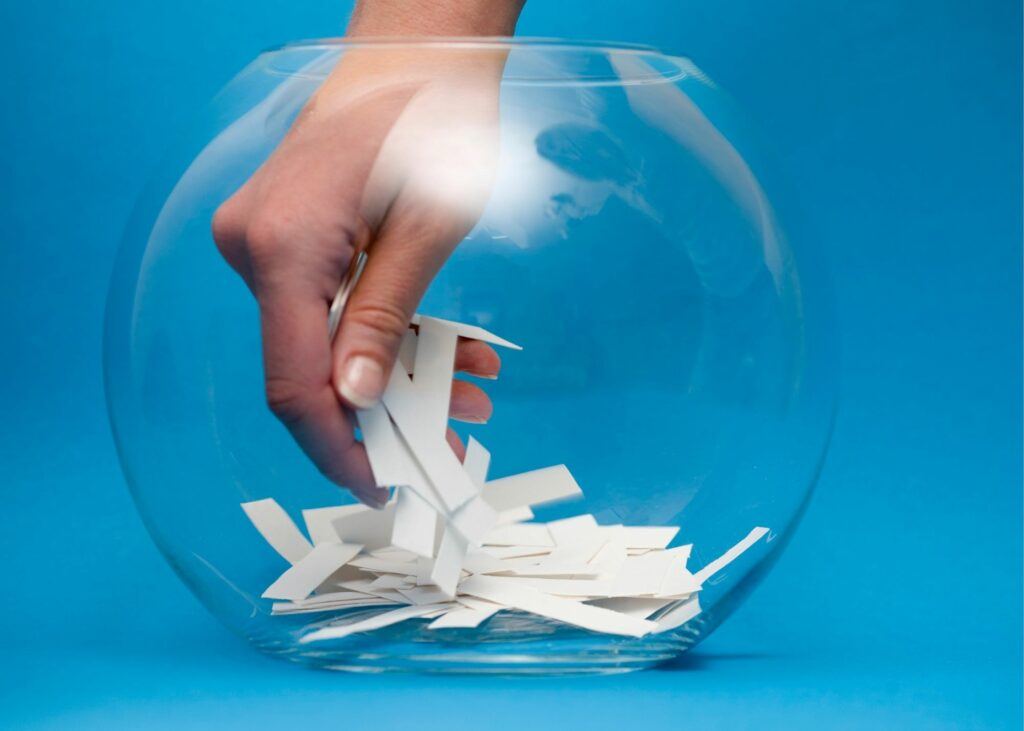 How can you win money?
Winning money through the app is offered in three ways:
Scratchers – The main point of the entire game is the scratch-off tickets which are the first game you will see on your menu. These tickets are the most common way to win cash or tokens.
About 20 or more Scratch-off tickets are added each day. To play, simply open up your choice of scratcher, read the rules and scratch away. To win, you need to match three symbols to bag the prize money that ranges from $1 to as much as $10,000.
Note that after every few scratchers you will have to watch a video before you can play some more.
Raffle – There are 2 main raffles to enter, namely Daily raffles with $500 prize, and Monthly raffles with $5,000 prize. Plus, you can also purchase more tickets with 10,000 tokens.
Lotto – The app also offers a daily lotto game where you can choose six numbers from 0 through 59. You need to match four or more numbers in order to win a cash prize as shown on the breakdown below:
1 match = 50,000 tokens
2 matches = 250,000 tokens
3 matches = 500,000 tokens
4 matches = $5
5 matches = $50
6 matches = $100,000
How do you earn Lucky Day tokens?
Tokens can be referred to as virtual money to be spent only on the game. It is your purchasing power to acquire real-life items from the app. The value of each token is not constant because it falls and rises during the game, although not by a significant difference.
The process of getting tokens is quite easy, but it is another thing from getting enough to purchase something significant. There are a variety of ways to win tokens if you really want more, including:
Scratchers
Refer Friends – This gives you the opportunity to receive 5 play credits along with a free bonus.
Facebook – Check with Facebook to earn bonus codes. You can collect the credits once the bonus codes are entered.
Watch Videos – You earn 1000 tokens.
Take Surveys – The number of tokens you earn is determined by the surveys you complete.
Download Game App – Play the downloaded game for a certain amount of time or maybe reach a certain level so you can earn more tokens.
How and When does the Lucky Day App make payment?
The app usually makes payments after your winnings have reached the $10 cash out threshold. Payments are made via PayPal within 5 – 10 business days.
Tokens can also be exchanged for gift cards, but not for cash. To be able to redeem it as a gift card, you will need at least 5 million tokens. Tokens can be redeemed at the exchange rate prevailing in your country, and redeemable from major retailers such as Amazon, Starbucks, Target and Walmart. Tokens cannot be redeemed for PayPal.
Lucky Day App Pros
A fun game to play – The game is exciting, interesting and not boring. It offers various winning opportunities.
The app is entirely free. There is no fee to be paid upon signing up to any other point while using the app, thus you have no risk of losing money.
It is uncomplicated to use.
They have a privacy policy. You are guaranteed that all the information you provided when you signed up is kept safe.
There are real winners. Winning chances may be slim, but there's no doubt there are a number of people who came forward to claim their cash prizes.
Lucky Day App Cons
Time consuming – There is the need to log in each day to scratch for a little reward.
Suspicious cash out threshold – Most complaints involve the games abruptly stopping, making it impossible to reach the $10 pay-out mark. 
It takes time to cash out real money – If you're lucky enough to win above $10, it takes time to redeem the prize. Most of the time, the app awards tokens only.
Tokens are constantly handed out to raise hopes of winning.
Income is not guaranteed. It does not provide a guaranteed income. In fact, chances of winning anything are low.
It can be very addictive.
Gift cards can run out of stock, preventing you from redeeming your tokens.
Excessive ads – You need to complete watching a video ad every few minutes in order to continue playing a game. 
Not worth your time – The average income earned from the app is simply not worth the time you spent on it.
Most of the prizes are only available to American citizens.
Limited accessibility – The app is not available in some regions.
At this point, you must be asking yourself…
Is Luck Day App Legit or a Scam?
I'm glad you asked because the app is starting to look like a great way to earn some pocket money, isn't it?
Behind the Lucky Day App is a solid company, making the app totally legit. The app is categorized as a sweepstakes game; thus, it is a platform that operates within legal parameters.
Technically speaking, Lucky Day App is not a scam. It is offered as an opportunity to make money at absolutely no cost involved. It is free to play and offers some rewards, although they may be few and far between.
If you like to take gambling risks then my Lotto Destroyer Review might interest you too.
Final Opinion
Ultimately, it's clear that the Lucky Day App is legit and not exactly a scam. It is, however, 100% a scam for wasting your time in watching annoying and interrupting ads as you play games in the hopes of winning prizes that are unachievable. You have better chances of winning the lottery in your city than on this app. The app really lives up to its name that winning prizes depends on pure luck! 
The app is completely free. If you're a fan of lottery games and would like to try your luck, Lucky Day is a harmless app to download. Keep in mind, though, that there are a few complaints from the users and some of the reviews are horrible. Hundreds of users are having difficulties in advancing through the games and they can't request payment or cash out their tokens for a gift card. 
If you are looking for a consistent source of income, do not even get started with the Lucky Day App!
Alternative Make Money Option
Have you heard of affiliate marketing? When done the proper way, you can earn yourself passive income even when you are asleep. The following is a comparison chart between the Lucky Day App and Wealthy Affiliate, a platform designed specifically for online affiliate marketing entrepreneurs. From the chart, you can see that compared to Lucky Day App, Wealthy Affiliate provides much more, assisting you with the tools, expert training, and support needed.
Build Your First Blog Before Your Coffee is Brewed!
Learn How to Start Your Own Fun Blog using My 4 Step Formula