Freedom Checks is a program that promises to provide people with regular excessive amounts of money for doing nothing. So, it sure sounds pretty exciting to know that real U.S. taxpayers can receive large sums as much as $100,000 from the so-called "Freedom Checks right? In this Freedom Checks Review, you will find out if Freedom Checks is a legit opportunity or just another overhyped program that does little to live up to its promises!
Who wouldn't want to get their hands on a "free" check that could have you depositing thousands or even millions of dollars without actually doing anything? Of course, you would be smart enough to know that things that sound too good are often not what they seem to be, which is perhaps the reason why you want to see the truth. The details that follow will help you uncover the truth behind the Freedom Checks and how real they are.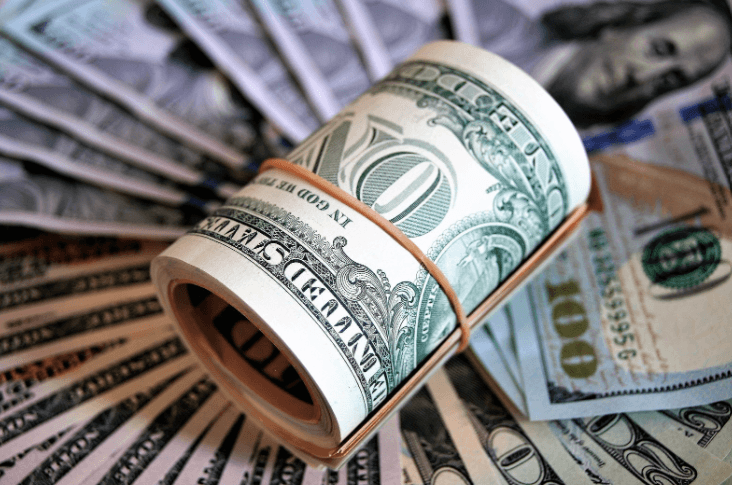 Name:           Freedom Checks/Real Wealth Strategist
Owner:         Matt Badiali
Company:    Banyan Hill Publishing
Type:           Real Wealth Strategist Advisory Newsletter Subscription
Price:           $47 Standard $79 Premium $129 Annual + $97 auto-renew
Rating:        20/100
Verdict:       Not Recommended
What are Freedom Checks?
Freedom Checks is a program that claims to provide you with an opportunity to earn vast amounts of money consistently. However, it turns out that the enormous amounts of potential earnings depend entirely on how much you are willing to invest. Freedom Checks is an investment program that will teach you how to invest in a Master Limited Partnership (MLP) company and collect regular dividends from it. MLP is a not-so-secret type of investment strategy put in place by the U.S. government to help big companies become tax-free to compete with international companies. The program is called Statute 26.
The Freedom Checks program, however, is not connected to the government and has nothing to do with 401k's, IRA's, social security, or even Medicare. It just capitalizes on the MLP investment strategy wherein investors are promised to get paid a return on the money they put into the companies that the program endorses. 
What is the Freedom Checks Claims?
The program claims that a total of 568 companies, typically operating in the production, processing, and storage of natural resources across the U.S., like Oil and Gas industries, will be getting huge profits from the U.S. boom in oil and gas production. These companies are authorized to send out the "Freedom Checks" money, amounting to $34.6 billion. Also, since many of these companies have stocks, many will significantly increase in price in the next few years, paying out huge dividends/returns.
Build Your First Blog Before Your Coffee is Brewed!
Learn How to Start Your Own Fun Blog using My 4 Step Formula
The program claims they have published information on how you can get hold of these Freedom Checks. They are the ones that invented the term "Freedom Checks."
What is the Truth about Freedom Checks?
Freedom Checks is essentially an investment program that Matt Badiali created, which promises to teach you how to invest in MLP companies. Freedom Checks is just a word that represents the dividend earnings to be received should you invest in these companies. These dividends earned are usually paid monthly or quarterly.
The MLPs are companies publicly traded and need a tremendous amount of capital for them to operate. If you buy units of an individual company, like stock, the company rewards you with a yearly yield based on your investment amount. Within these MLP companies, investors are technically called unitholder. Unfortunately, like any other company that you can invest in, not all of them are profitable.
How does Freedom Checks work?
Matt and his Freedom Checks program come to the rescue by promising you access to his research and knowledge about how to choose the best companies in which to invest. Freedom Checks (Matt Badiali) will help you decide what investment strategies are best for your financial circumstance. This information is present in the Real Wealth Strategist pdf, which you need to purchase as a monthly subscription from Freedom Checks for $47.
Freedom Checks Wealth Strategies
Real Wealth Strategist (Freedom Checks) is an exclusive investment newsletter headed by ​Matt Badiali. This newsletter is supposed to contain smart investment strategies and opportunities, such as recommended stocks, cannabis companies, commodities, and more. Investors can expect to earn as much as a 3,000% increase in returns on investment. In short, Freedom Checks is just a fancy name/brand that Matt Badiali created for Real Wealth Strategists. It's an investment newsletter.
In the PDF guide, Matt gives his recommendation. Out of more than 500 participating MLP companies, he listed only five companies as the winner companies with the most investment earning potential. They are…
San Juan Basin Royalty Trust (SJT)
CatchMark Timber Trust (CTT)
SunCoke Energy Partners (SXCP)
Pembina Pipeline (PBA)
Sabine Royalty Trust (SBR)
How do you Make Money with Freedom Checks?
Matt says that these core companies control over 1 billion dollars in the raw material market. He says that the amount of money you will need to invest in can be as low as $10. Once you invest, all you need to do is wait for the monthly or quarterly dividend payments. Matt claims his historical analysis shows companies could see gains of 5,889%, 8,839%, and even 39,832%. Huge profits that mean a tiny investment of $1,000 could turn into nearly $400k.
The normal for companies to payout is anywhere from 5% to 10% per year on your investment to be paid out yearly or quarterly, depending on how the company has it set up. While the average varies, none of the participating MLP companies pay more than 10% per year. That's one big reason why Matt's claims about the Freedom Checks earning power has no substance or even makes sense.
What can you Earn with Freedom Checks?
Here is an example of the return on your investment that you would ideally earn if the company pays out the maximum percentage amount of 10%:
A $10 investment can earn you $1/year, or $0.25/quarter
A $1,000 investment can earn you $100/year, or $25/quarter
A $10,000 investment can earn you $1,000/year, or $250/quarter
A $100,000 investment can earn you $10,000/year, or $2,500/quarter
A $1 million investment can earn you $100,000/year, or $25,000/quarter
You must keep in mind that you would need to invest a sizable amount to earn any sizable amount. If you want to receive Freedom Checks the amount Badiali promises, you need first to buy many stocks. Buying stock can get expensive and risky. With that said, there is no way that it is possible with what the sales video claims that you can make that kind of free money for a small investment of $10. As you can see, an investment of thousands of dollars will yield you negative ROI.
To sum it up, Freedom Checks is a way to invest in large companies through a program meant to keep the recommended companies tax-free. When you invest money into these companies, they will pay you dividends either monthly or quarterly. It is not recommended for you to pay to become a monthly subscriber to get information that is not updated monthly.
Who Is Matt Badiali?
Matt Badiali is a known financial analyst whose experience lies predominately within the mining, energy, and agriculture field for more than two decades now. He has even taught Geology at Duke University and the University of North Carolina.
His career choice allowed him to perform many duties worldwide as far as Iraq to the Mexican desert, Hong Kong, and even Singapore. It comes as no surprise that he has spent time around many top business people, including CEO's and has been relied on by 100,000's of people in his career.
Matt Badiali created the Freedom Checks Program, claiming that he has perfected finding profitable natural resources investments. He supposedly has substantial experience as both a geologist and a financial analyst. He is also the main man behind the company Banyan Hill Publishing, which publishes the Freedom Checks newsletter. He manages two investment newsletters, The Real Wealth Strategist and Front Line Profits.
Who is Freedom Checks?
Freedom Checks is for people searching for opportunities to make extra money to supplement or even replace their primary income source. Any U.S. citizen can claim regardless of age or whether male or female.
How Much do Freedom Checks Cost?
The Freedom Checks is a yearly subscription-based program that costs $79 per month if you pay for the premium level that has the most materials.
There are two other levels along with the premium level, and here's what they include:
Standard Subscription: ($47 per year) This Subscription contains only the digital version of "Digital Wealth Strategist" and some free reports.
Deluxe Subscription: ($129 per year) This Subscription has the digital and printed via email and website version of "Real Wealth Strategist."
Premium Subscription: ($76 per year) This includes the printed material to be mailed to you and the digital Subscription to "Real Wealth Strategist," as well as three additional bonuses, which generally cost $496.
The newsletter provides a sneak-peek into Matt's stock portfolio and trade alerts for hot investment opportunities. His portfolio has three sections: hold, buy and hold, best buys.
Pros
Created by a known geologist turned financial analyst
It contains valuable information and education about investing in MLP companies.
Gives a wide range of data on investing
Provides paid and digital subscriptions
Membership includes bonus reports
Cons
Information overload
Real Wealth Strategist presents no clear strategy.
Black hat sales techniques
Freedom Checks do not exist.
Low rankings and unfavorable reviews for Banyan Hill 
Misleading marketing and advertising strategy
Overhyped income claims
Expensive for a newsletter
Not a BBB accredited business.
Final Opinion
It's a challenge knowing outright if Freedom Checks is legit or not or whether you can trust them. It's necessary to sign up for a newsletter to learn more about these investments, with a price that starts at $47 per year. There's no way of knowing unless you sign up and invest in determining the whole program's legitimacy.
There are, however, some positives about Freedom Checks that do boost its legitimacy. For example, these MLP companies involved in these investments are traded on the stock exchange to be 100% legit.
Technically speaking, Matt Badiali is not selling Freedom Checks. Instead, he is selling a membership to his Real Wealth Strategist advisory newsletter. In the newsletter, you will find out more about the five MLPs he recommends when you sign up and pay. Be cautious, however. The promise of easy money is one thing, but to have to pay money to get access to the easy money is another thing. Ultimately while there's a promise to make money, it remains to be a gamble, and there are no guarantees.
Freedom Checks is not a scam but a smart marketing trick to get you to buy their subscription service. You really can make money from investing in MLPs, but it is nowhere near as simple as entering your name and address into a website form. It is undeniable that making money with stocks can be an excellent investment strategy. However, buying a newsletter and blindly following its advice because you feel greedy for something someone calls a "Freedom Check" would be a mistake.
Therefore, I do not recommend Freedom Checks. If you want to invest in something, make sure to invest in proven marketing strategies that work, like Online Affiliate Marketing.
Alternative Option (100% Legit)
Affiliate Marketing is an online business option available to anyone with an internet connection and a computer. Wealthy Affiliate is a leader in the industry, providing comprehensive tools as seen here in the following comparison table—the difference between what Freedom Checks offers and what Wealthy Affiliate offers are worlds apart.
Build Your First Blog Before Your Coffee is Brewed!
Learn How to Start Your Own Fun Blog using My 4 Step Formula