This Emris International MLM review will reveal everything about this business opportunity to help you know if this company is right for you.
Multi-level Marketing or MLM is no different from other business schemes in that like other business types, it takes time, strategy, hard work, and a good product to profit with this MLM company.  
Emris International MLM jumped into the MLM bandwagon, offering a range of CBD/hemp oil and other health and wellness products. CBD, acronym for cannabidiol, is a wonder drug that is red hot in the market right now. In all probability, you have been approached to join Emris International MLM, promising you quick and bulky returns if you jump aboard this hot bandwagon. Should you or should you steer clear? Let's find out!
Name: Emris International
Founders: Aspen Emry, Ilean and Matthew Harris
Product Type:  CBD-Based Products
Price to join MLM:  $49 for the Basic Starter Pack 
Rating:  65/100
What is Emris International MLM?
Emris International MLM is a Multi-level Marketing company that you can partner with to resell their range of CBD Oil health and wellness products at a profit and earn a commission for the difference. Their products in the nutritional supplement MLM niche look to be very well planned and thought out. They offer various compensation packages centred around sales and earning retail commissions if you get other people to sign up underneath you in a typical MLM fashion. The company is reported to generate US$30M in sales per year.
Launched in 2019, this very new company started with five products, planning to become a top contender in the direct-sales industry through brand ambassadors and stylish media messaging. The company is headquartered in Tampa, Florida (US) with offices in South Africa and Belfast (Northern Ireland).
Build Your First Blog Before Your Coffee is Brewed!
Learn How to Start Your Own Fun Blog using My 4 Step Formula
Their simple, yet memorable slogan "EMRIS isn't a company. It's a movement" is supported by the company's vision to "elevate the human experience through premium, naturally-based health and wellness products and the power of social commerce done the right way." It is a clear manifestation that Emris International MLM has a grasp on social commerce. 
So, what does Emris International MLM actually offer?
Meet the Founders.

The company was co-founded by three people, namely: Aspen Emry, Ilean Harris, and Matthew Harris. The term "Emris" combines the co-founders' surnames, all of whom have experience in network marketing and online sales.
Aspen Emry, the CEO, is the owner of a moms' blog called "aspenemry.com", offering different coaching. She previously built a huge team with It Works. Co-founder Matthew Harris is the Chief Visionary Officer (CVO) and has been involved in direct sales at an early age. Next is Ilean Harris, Chief Strategy Officer (CSO), who operates the business part of the company. The couple Matthew and Ilean Harris takes pride in their success in network marketing with a company called Total Life Changes (TLC).
The rest of the team is made up of Executive Sales Director Wandi Goliath and Operations Manager Vicky Lozano. All these dynamic people have a clean record and seem to be a combination of powerful network marketers who aim to create a name for themselves.
What are the Emris International MLM Products
Emris International MLM markets its own range of CBD line. While the CBD industry is growing at a rapid pace, there's still a lot of confusion and misinformation surrounding CBD that makes it difficult to sell to the everyday person. CBD is an essential component of medical marijuana and it is known for its many wonderful benefits, such as pain relief, reducing anxiety and depression, alleviating cancer-related symptoms, lowering high blood pressure, and more.
To differentiate them from the others, Emris International MLM claims that their CBD oils contain no tetrahydrocannabinol (THC), the chemical responsible for most of marijuana's psychological effects. THC is the metric used to determine whether the CBD content is legal or illegal. With such claim, Emris International MLM products can be sold in all 50 states, unlike some CBD MLMs that do not have that privilege.
Are Emris International MLM Products worth the Price?
The company boasts of its three main products.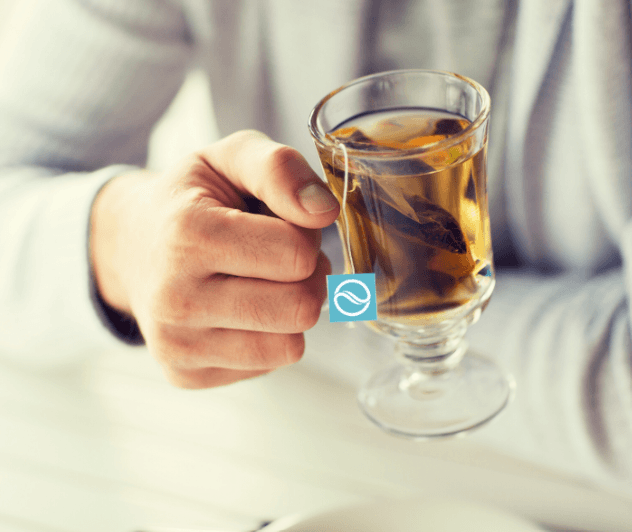 Synergy

Synergy: A "broad spectrum hemp extract oil" that retail at prices ranging from $74 for 1 fl. oz. (30 ml) bottle for 150 mg CBD to $99 for 250 mg, or $149 for 500 mg.
Synergy Nano: This "predictable CBD dosages in an easy-to-swallow format" is priced at $124 for a bottle of 30 soft gel capsules.

Vitality Plus: Described as "a premium herbal complex, designed for maximum vitality", this bottle of 30 capsules retails at $74.
Vida: A bottle of 60 tablets with "one tablet contains over 2 dozen organic fruits and vegetables and super greens" retails at $74.
Other products featured on Emris International's website include:
180 Detox Tea: retails at $62/pouch of 28 energizing skinny tea bags that promote weight loss and supports digestion with all-natural ingredients.
Eden: For $105/4oz (120 ml), this bottle of organic, aloe-vera based, CBD and Apple stem cell infused eye serum can be yours.
Pawsible: Pet lovers will go crazy over this 1 fl. oz (30 ml) bottle of "delicious bacon flavours your pet will love" that retails at $74. It contains 100 MG of CBD/bottle.
Renew: A bottle of 60 tablets "designed to cleanse your system of harmful toxins, reduce bloating, and attack those pesky problem areas, allowing you to shed the weight you want quickly and easily" retails at $62.
Network marketers are shifting from MLM to Affiliate Marketing.
See the platform that they're switching to.
Are the Emris Internationtal Products Worth the Price?
The main products appear to be impressive. As for the other health items, they aren't really anything special, but simply for overall health improvement. However, considering the pretty steep price tags that come with them, with the cheapest items at $74 and the priciest cap at $99, all of which are in tiny bottles, the products' selling ability may be directly affected. 
Thankfully, Emris International MLM offers the VIP Customer membership, which retail customers can opt to sign up for a monthly auto ship at a 20% discount.
Who is Emris International MLM for and who is it not for?
Emris International MLM is for people who are interested in and trust the CBD Oil health and wellness products promoted by the company. 
The company is designed for people who are looking for ways to make money online through network marketing and earn a certain amount of commissions. It is for those who have the ability to recruit new people into their system.
The business opportunity offered by Emris International MLM, however, may not be suited to those who lack knowledge and interest in the multi-level marketing business model. If the expensive products are not affordable to you, it will be more difficult for you to sell them to other people.
The Cost to Join Emris International MLM
To become a partner with Emris International MLM, you need to sign up and pay as a Brand Ambassador. You will be required to choose one of their three packages available.
Basic Starter Pack = $49
Business Builder Kit = $199
Legacy Builder Kit = $499
Each kit is packed with a variety of "helpful" items to help you get your MLM business up and running. Just how useful everything is up for debate. You certainly need to get more items as you scale up the price range. The only big difference is that the higher-priced kits come with a few bottles of their CBD oil.
The Emris International MLM Compensation Plan
There are 9 possible compensation income streams to earn from Emris International MLM. Before going into the details of each one, it must be mentioned that the most reliable way to make money with Emris International MLM is through reselling their products at a 20% mark-up. Thereby earning a 20% commission.
9 Ways to Earn with Emris International MLM
Retail Profits: This most straightforward compensation plan offered by Emris International MLM requires you to buy their products at a 20% discount and then resell them. Essentially, this means earning a 20% commission minus any shipping or handling fees.
VIP Customer Bonuses: You become entitled to a 10% commission on your commissionable volume if your customers sign up to be a VIP member.
Global Customer Pool: An incentive-based community pool, this compensation plan pays out to brand ambassadors every 4 weeks based on their performance for the period.
Fast Start Bonuses: A bonus is given every time you get people to sign up to be an ambassador and they buy the more expensive business or legacy builder kits.
Team Bonuses: When new members enrol in the sales organization you built, you earn residual income.
Check Matches: This is a ranking system based on your overall performance with Emris International MLM. The higher rank you reach, the more compensation you receive and also you get a small bonus from your downline enrolees. The incentive for Check Matches begins from 2 Star Executive and higher. The ranks from lowest to highest are listed as follows:

Brand Ambassador
Senior Brand Ambassador
Executive
1 Star Executive
2 Star Executive
3 Star Executive
Director
1 Star Director
2 Star Director
3 Star Director
Vice President
Senior Vice President
Executive Vice President
Presidential Ambassador
Director Bonus Pool: This is another aspect of the ranking system involving the directors. With 4 ranks, the director has an increasing number of shares earned every 4 weeks. The shares act as a percentage for the bonus pools.
VP Bonus Pool: Similar to the director bonus pool, but it has 4 ranks of vice-presidents. The numbers of shares increase with each rank.
Incentive Trips: There is no clear explanation on how to make money with these trips, but ambassadors are offered corporate getaways.
Pros
Good leadership
It's still a new company
Available in many countries
Quality Products
Good training
Cons
Crowded market
Expensive products
No sign of growth
Complicated and lacklustre compensation plan
Tiered and conditional commissions
High rate of failure for direct-sales and multi-level marketing
Need to spend cash to maintain active membership and make money
Members are essentially required to recruit to make good money
Not listed in the BBB
Is Emris International MLM Legit?
Emris International MLM is a legitimate business and therefore it is not a scam. They have real products with a variety of uses. They are capitalizing on a great niche that is expected to grow in the coming years. By buying their products at 20% discount and reselling them automatically earns you a 20% commission.
On the other hand, Emris International MLM offers a binary compensation plan that rewards recruitment. It appears to be a more lucrative option to build your own team downline because, just like other MLMs, it's unlikely to make a considerable income just by selling their products.
Final Thoughts
Emris International MLM is fairly new in the industry and still has a long way to go in building a good reputation. Subsequently, it is uncertain where the company will be heading in the next few years. That leads to the question "Is Emris International MLM a good business opportunity?" The answer is YES and NO! 
Yes, because the company is being steered by all three founders with more than 50 years of combined experience in their own respective successful businesses. These credentials may convince you to trust them. Yes, because the CBD market is getting fierce with every passing year. It may be worthwhile to brave the storm since the money is there. 
No, because you might struggle climbing through the ranks in order to earn the most possible. No, if you are a newbie in the world of direct sales and MLMs. Even experienced sales people will find it insanely difficult to succeed. It will be much, much worse for beginners. So think carefully about jumping in!
For another CBD MLM option, check out my 5LINX MLM Review
Alternative Make Money Option
Meanwhile, there is an alternative to MLM which does not include recruiting others. All you need is a computer and internet connection to get started. Wealthy Affiliate is a world class leader in training online entrepreneurs. See at a glance the support offered at Wealthy Affiliate compared to Emris International MLM.
Network marketers are shifting from MLM to Affiliate Marketing.
See the platform that they're switching to.
Build Your First Blog Before Your Coffee is Brewed!
Learn How to Start Your Own Fun Blog using My 4 Step Formula