In this Cash for Patriots Program Review, I reveal the details of this money-making program and let you know my opinion on whether this is an excellent opportunity that you must not pass up or whether you should steer clear. So let's crack into it!
Money Making Online Opportunities 
A lot of money-making opportunities are rapidly available and just waiting for you to find them online. Thousands of websites out there offer various ways to earn money. Some sites provide freelance opportunities, while others provide opportunities that involve completing specific paying tasks. Some sites provide training programs that will teach you how to make money online.
What Does Donald Trump Have to do with it?
What if you find that individual sites out there claim that you can make money without needing to do anything special except to enroll in their program? One such money-making opportunity site with a name like Cash for Patriots is bound to generate interest. A program said to be implemented by U.S. President Donald Trump when he assumed office, Cash for Patriots guarantees huge earnings as much as $7,980 every month. That certainly sounds promising and enticing. Perhaps you think that all of your dreams are about to come true?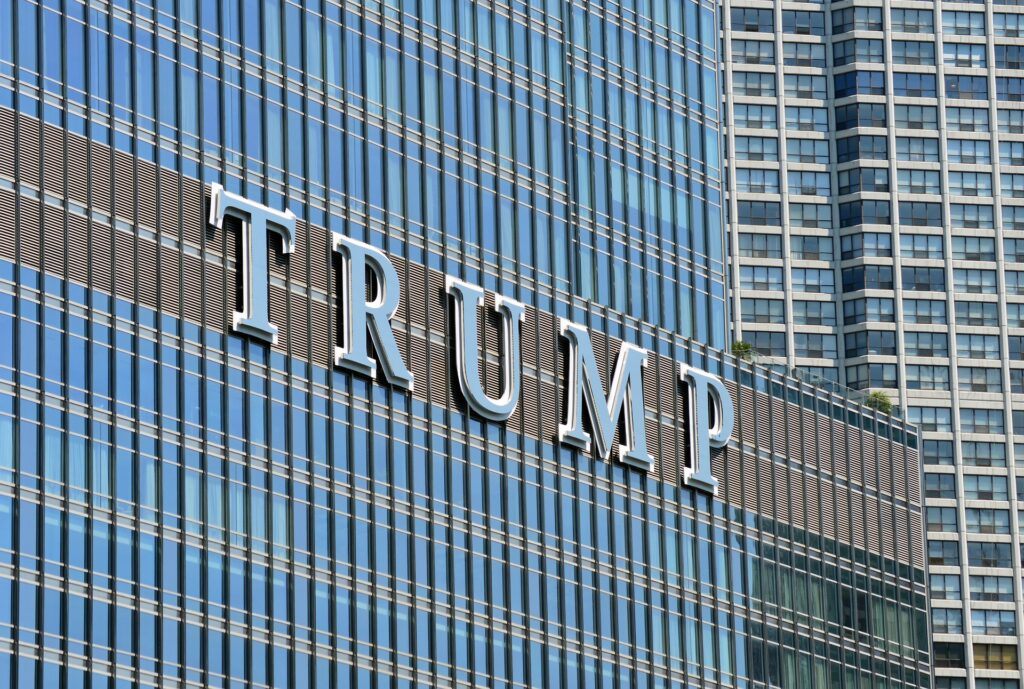 Cash for Patriots Program's Basic details
Name: Cash for Patriots Program
Creator/Owner: Zachary Scheidt
Company: Agora Financial
Product Type: Dividend Stock Trading
Price: $49 – $89 annual fee
Rating: 11/100
Verdict: Scam
What is the Cash for Patriots Program?
Cash for Patriots markets itself as a program created by the United States government designed to provide American patriots with income checks twice a month until the fund from the tax reform of U.S. President Donald Trump runs out. The program claims that President Trump has set aside $2.6 Trillion so that Americans can get as much as $7,980 or higher every month via pay-out plans. They also otherwise called the Patriot Checks. The best part of this is that there is no need to do anything except enrolling in it. It appears that by putting your name on some government list, you can receive a monthly check just for being an American patriot.
Build Your First Blog Before Your Coffee is Brewed!
Learn How to Start Your Own Fun Blog using My 4 Step Formula
About Zach Scheidt
Zachary Scheidt is a professional investor who offers investment solutions to individuals and businesses. He currently works as an editor at Agora Financial – one of the largest and most respected independent financial research firms in the United States. He is the brain behind the Cash for Patriots Program. Zach is a former multimillion-dollar hedge fund manager and one of the bestselling authors, including the bestselling book known as the Income Packed. Millions of people have claimed to have benefited from his work.
Whom is the Cash for Patriots Program Suited?
There are no strict requirements to be eligible for the Cash for Patriots Program. As it is different from the social security program, it doesn't need too many strict requirements for verifications to collect the checks. Cash for Patriots Program is for:
Any American patriot who is interested in receiving a check for up to $7,980. 
Anyone, regardless of their age, social status, political affiliation, or income, has an opportunity to claim it.
How Cash for Patriots Program Works?
To join the program, all you have to do is enroll in it without paying anything. The monthly newsletter called the Lifetime Income Report is also free for the first year. This newsletter is a publication by Agora Financial, which has a reputation for publishing financial newsletters.
Once you join, it is made clear that you should get on with a paid subscription if you want expert-level advice. Also, renewing the newsletter for a second year involves paying between $49 and $89 per year, depending on which subscription package you choose. At this point, you can either quit or pay up. The most expensive subscription package is supposed to come with some additional benefits and tips, though it is not clear what those are exactly. The Platinum package's discounted price at a closer look has no apparent reason for why it is cheaper than the Gold plan.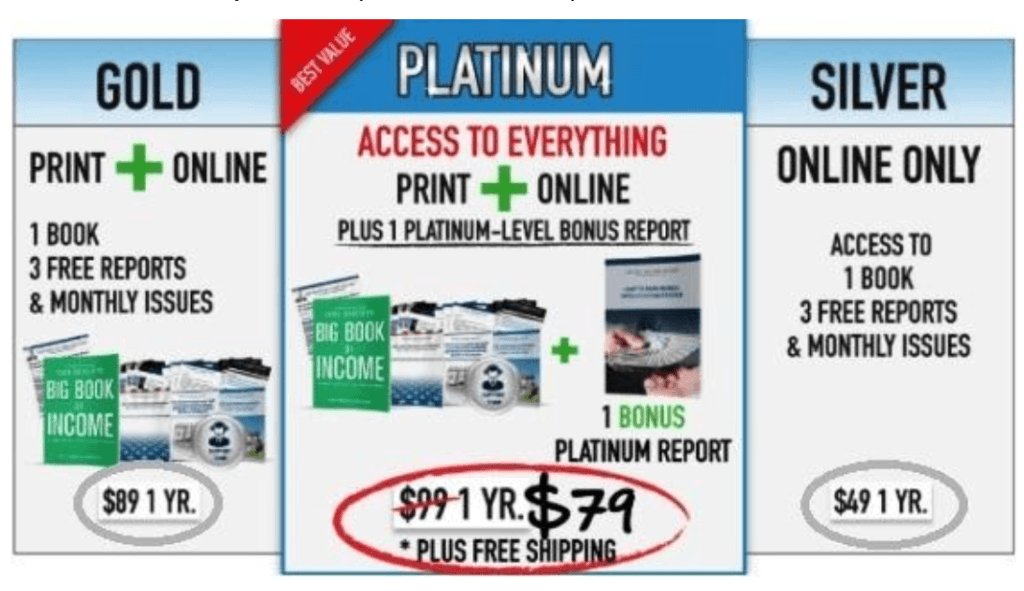 What Does Cash for Patriots Program Offer?
After buying any of the plans that the Cash for Patriots Program has on offer, you will get nothing but monthly reports on how to invest in companies. At the monthly issues, Zach and his team will provide investment advice and look into different opportunities in which they plan to get involved. 
Cash for Patriots Program will provide you with a strategy to invest in companies that will pay you dividends. After taking advice from the Cash for Patriots Program and investing in their recommended company/companies, you hope for the best that they will perform well. The companies will involve a lot of names and big brands. These companies will give you profit on investment every year. The checks that magically appear in your letterbox every month are from the earnings of companies you invest in and that Zach Scheidt recommends.
What Do You Get from the Cash for Patriots Program?
The program involves investing in the stock market and looking for companies that pay good dividends. It also entitles you to get email updates on the market and any urgent alerts if there is an excellent buy-in opportunity or if you need to sell right away for some reason. Unfortunately, there is no direct link where you can apply to the Cash for Patriots Program. Its pioneers or founders no longer talk about it anymore in 2020, which could mean that people do not apply to it anymore.
Exposing the Red Flags 
Access for All Enrolment: The program seems to accommodate everyone regardless of any age group or income level. It offers a too-good-to-be-true deal for anyone who can access it.
Fake Advertising: Like all other Agora Financial products, the Cash for Patriots Program is full of misleading advertisements. Zach and his associates at Agora Financial marketed this program to look like a government program. They made references to Trump's tax reforms claiming that loads of American Patriots get bonuses by collecting up to 24 checks a year, or which can be equivalent to up to $7,980 every month. It uses hyped-up claims and misleading information to entice new customers. In a real sense, the government plays no role but is used to attract monthly subscriptions. President Trump, likewise, had nothing to do with it.
No official website: Their official website pro.cash4patriots.com for the cash for patriots program does not correctly redirect if you attempt to open it. It could mean that the link's broken or the website is down.

A sales pitch for Lifetime Income Report: The only way to get access to information about the Cash for Patriots Program is through purchasing Zach's membership service known as Lifetime Income Report at the cost of around $49-99, depending on the level you choose.
The Lifetime Income Report contains: 
Zach's book
Three e-books, one containing information about the Cash for Patriots system
One-year subscription to Zach's monthly newsletter
Email alerts
Direct line to the support team of Agora Financial 
The program was simply a smart marketing strategy used by Zach and Agora Financial to get people to sign up for the Lifetime Income Report membership.
The Pressure to Buy Now: There is a different quality of sound whenever Zach mentions the date. It could mean someone added a recording later, so the date will change depending on when you visit the website to imply the urgency in only a few days or weeks ahead of where you are. Also, the timer at the top starts again when you click on the link.
Perceived Added Value: The Platinum package is positioned between the other two packages and smacked with a "best value" sticker. It offers an additional "special platinum report" at a lower price. But it is not open and honest about what the report is that you are paying for upfront.
Non-existent or unverifiable income claims from enrollees: The 45-minute long sales video tells several stories about army veterans and retirees who have enrolled in the Cash for Patriots Program and are receiving thousands of dollars in checks every month. There is no way to verify the whole list of "lucky" veterans if they are real people since there are no family names and photos.
Lots of complaints against Agora Financial: Various complaints against Agora Financial are on the web filed by retirees saying Agora Financial billed them even though they did not hit the 'buy now' button. Others also complained that they thought they were buying Zach's book for $49, but they signed for the $99 per month subscription.
Cash for Patriots is just a funnel page for Agora Financial: Signing up for Cash for Patriots entitles you to a subscription to Agora Financial's dividend stock investment guides, which is not relevant to the program's original offers. The program is just a funnel page for the products and services of Agora Financial, which is not accredited by the BBB and is a major red flag.
Cash for Patriots Program Pros
It is a versatile, flexible, and all-inclusive program that can be accessed and used by people of different ages, income levels, and backgrounds
Conceptualized by an expert
Simple and easy to understand
A money-making strategy that guarantees a regular monthly income
Provides access to Lifetime Income Report
Cash for Patriots Program Cons
The sales page is very misleading. It uses the government to make the program sound legit.
It requires additional money to invest in stock companies that pay dividends.
It is not available for free. There's the need to spend money to get started.
It is not ideal for people looking for free ways to make money.
They flood you with information, making it very difficult to know what to do.
There is pressure to act fast.
Lack of adequate support.
There are loads of negative reviews online.
There is no updated information about the program since 2017.
Is Cash for Patriots Program Legit?
All evidence seems to prove that the Cash for Patriots Program is a hoax and a scam. Twisting so many facts to make people fall for the trap makes it a scam. Ecom Cash Code is similar in this way.
Firstly, there is no recent information on anything to do with the program from the pioneers Zach Scheidt, Agora Financial, Motley Fool, Donald Trump, all mainstream media outlets like Fox, or any of its users 2020. The lack of information about the program since 2017 shows that Cash for Patriots has lost its relevance and popularity with its audiences because no major player talks about it anymore today.
Secondly, there are more than 300 complaints filed against them. Whether it be Cash for Patriots or Agora Financial, the sheer number of complaints from most people who signed up for the program or any other plan offered by the company is a tell-tale sign that reeks fishy and scammy. In short, both entities struggle with a low reputation and lack of credibility. Most people are not likely to recommend them.
Final Opinion
The free monthly cheque to be given by the Cash for Patriots Program is hype. You won't receive any cheques by just signing up. The truth is you need to do all the heavy lifting by researching to make an informed decision on investing in the speculated companies by Agora Financial to pay out good dividends over the year. You will receive cheques or rewards from your investments once you invest in any of the companies Agora Financial thinks will make a profit. Indeed, this is a far cry from the get-rich-quick opportunity or make money without doing anything opportunity as advertised.
Cash for Patriots Program is not only a trading guide subscription service disguising itself as a government program, but it is a scam targeting older people looking to save for retirement and robbing them of their life savings.
So, if you get invited to the Cash for Patriots program, stay away from it. If you intend to earn an online income, focus your time, energy, and resources on sure and legit opportunities where there is a high level of certainty that you will make money! It is better to search for other authentic online options that can honestly give you the results you are looking for and know that you have the tools, know-how, and support.
Alternative to Cash for Patriots Program
Here is a comparison chart to give you an insight into what a legitimate life-changing make-money opportunity can offer! Wealthy Affiliate is a legitimate world-class leader in the world of online affiliate marketing compared to the Cash for Patriots Program and is a sure-fire way to earn online revenue when you give it the time.
Build Your First Blog Before Your Coffee is Brewed!
Learn How to Start Your Own Fun Blog using My 4 Step Formula