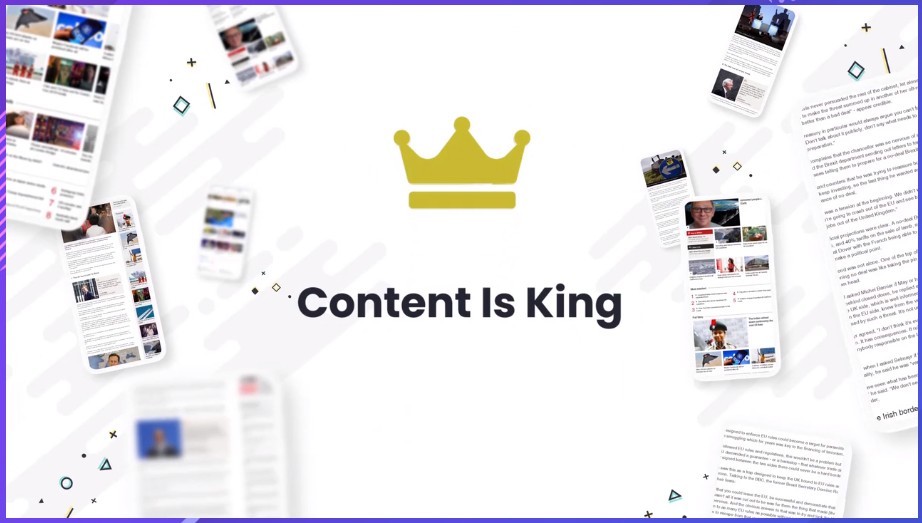 Is Contentlab King? Can it really take the hassle out of creating content so you don't have to? I reveal all here in this Contentlab Review. Get the low down now.
OVERVIEW
ContentLab is a cloud-based software that enables you to churn a lot of fresh content in any niche for any topic at a faster rate. It has a built-in search tool with a powerful drag and drop editor to locate existing pieces of viral text, images, videos, etc. that you can repurpose to create your own new contents. It is also equipped with a moneymaking feature that allows you to pick relevant affiliate products that you can add in your content.
By simply adding a keyword, ContentLAB will do the job of instantly adding all the product info with your affiliate links. The best part is that you get paid commissions when someone clicks and buys the products.
ContentLab REVIEW
Product: ContentLab
Product Type: Software
Official Website: http://igorlaunch.es/content-lab/getit.php?p=z
Creator/Vendor: Igor Burban, et al
Launch Date: July 25, 2019
Front-End Price: $32.19
Ranked: 65 out of 100 (3.25/5)
Verdict:  Legitimate
Who is Contentlab for?
ContentLab is an almost perfect tool for anyone at any level of marketing experience. It works to the advantage of those who want to save time creating content and articles. The software can be beneficial to the following:
 Affiliate marketer
Blogger
Local business owner
Magazine website owner
SEO agency
Content Rules The Internet
If you have an online business, publishing high quality, fresh and unique content several times a week can give you the edge. What if you do not have the skill to write new content, or do not have the funds to pay writers? ContentLAB comes to the rescue!
Create As Much Content As You Want
ContentLAB is a cloud-based software that allows you to quickly create as many fresh content as you want in any niche for any topic you can think of. It takes away the typical hassles of writing content consistently, or spending upwards of tens or even hundreds of thousands of dollars to pay a writer to do the job for you.
Build Your First Blog Before Your Coffee is Brewed!
Learn How to Start Your Own Fun Blog using My 4 Step Formula
Content Search Tool
ContentLAB has a built-in search tool that can be used to locate pieces of content material that can be potentially transformed into a new post you can call your own. The powerful drag and drop curation app makes it simple and fast to search, customize and upload relevant content with high impact to multiple blogs, websites and social media platforms simultaneously. It has never been this easy to curate anything, including articles, memes, and even Amazon products.
Money Making Feature
The software is also equipped with a money-making feature that lets you add relevant affiliate products within your content. By simply assigning a keyword to your selected product, the monetization module will work on full autopilot mode to instantly add all the pertinent product info with your affiliate links inside your content. It does not only help to drive traffic to your web content, but the best part is you get paid commissions on every click through to purchase any of the product you have added.
About the Creator
ContentLAB is an software product created by Igor Burban together with his partners Amit Gaikwad and Uddhab Pramanik. Igor is a programmer who founded igorsoftware.com. For years, he has served more than 9,000 buyers by selling great products at cheap price. Among his high-quality products, included are Animated CTAs WordPress plugin, Azon 404 TakeOver, Azon Flybox, which are all available in JVZoo marketplace.
How does ContentLAB work?
Getting started with ContentLab involves three very easy steps to set you to the fast lane in order to get free traffic and generate easy profits.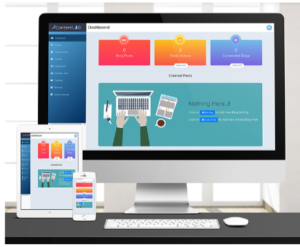 Step 1: Search for existing content to repurpose. The powerful content search tool will do its job to help you locate pieces of viral content from existing sources anywhere in the web's universe of information. Your content source can be filtered by category, or you can use news sites of even any external URL.
Step 2: Build your own post pith using the drag-and-drop function. Convert the viral content you generated into your own fresh article. Let your creativity flow as you mix and match various types of content to come up with an article that suits your needs.
Step 3: Monetize with CTAs and affiliate products. You can either use the built-in module to insert your tailored call to action, or you can use the affiliate product search tool to find the most relevant products to promote within your content in just a single click.
Features and Benefits
Article Fetcher – This feature allows you to extract all of your site contents to be added into the ContentLab dashboard. Within a few seconds after submitting your link, ContentLab will fetch all content of added external URL which can be available to be used in your posts and articles.
Article MetaData Extractor – ContentLab automatically fetches Metadata to allow you to make the article unique for search engines.
Article Sources – More than 500 RSS feed integration is instantly accessible for capturing, modifying and spinning content to create new posts for your blogs, using integrated features.
Auto Sync Platform – Five blogging platforms, such as Blogger, Twitter, Tumblr, WordPress.com, and WordPress self-host can be integrated with ContentLab.
Auto Update – With this feature, there is no need to do multiple edits because all contents created using ContentLab are configured to be automatically reflected to all selected Blogging platforms.
Text Translate – The built-in translator currently supports 106 languages, so there's no worry in translating blog content into your desired language.
Grammar and Word Correction – This feature, which supports 20 most popular languages, can be used for checking grammar and synonyms suggestions.
Bookmarklets – Users are allowed to bookmark articles and save references in theirbrowser, which can later on be converted into blog posts.
Text Spinner – This unique spinner feature supports seven popular languages and uses the latest cutting-edge Artificial Intelligence, Part-of-Speech analysis and Emulated Natural Language methods, and Statistical Replacement Technology that can automatically create unique content with almost human-like quality.
Content Automation –The advanced rules help filter contents according to your own needs, and allow you to post them to your channels. You can watch how your social pages grow without any human intervention.
Content Integration – Content from the top video sharing, such as DailyMotion, Vimeo,and YouTube, or from top social media like Facebook, Disqus, Medium, Pinterest, Pocket, Twitter, etc. can be captured.
Content Planner – There is an intuitive date-book to help in streamlining content work process. This feature allows you to be on your own as you plan, audit and execute your substance and social networking system.
Images Integration – More than 500k+ ready-to-use images and over 200k+ videos are integrated for adding into your blogs and posts.
RSS Reader – A Full-Scale Blog Reader allows you to scale all contents synced from all popular blogs help you create your own blog posts.
Analytics – This built-in feature allows you to run an in-depth analytics of all post createdusing ContentLab.
Monetization – This function allows words to be replaced with matching terms in the blogpage with any third-party affiliate links.
Monetization (Product Affiliate URLs) – This feature uses Amazon and Ebay Integrationto extract, list and add products in blog posts with affiliate URLs.
See How I Sell Products with Zero Inventory Using a Simple 4 Step Formula
Funnels of Content Lab: Contents and Pricing
Like all products, ContentLab has upsells, but buying or not is ultimately your own choice.
ContentLAB FE: $27 – $37 – 5 Publishing Channels (WordPress, WordPress.com, Tumblr, Twitter, Blogger ); Article Sources; Article Metadata; Text Translate into 10 Languages; Text Spinner (1 Language – English); RSS Reader; Basic Analytics; Bookmarklets; Content Planner (3 Publishing Channels + 3 Social Networks); Grammar (1 Language – English); All Resources.
ContentLAB OTO 1 $47: Professional – The Pro Upgrade will enable you to translate your content to as many as 106 languages, more than 10 times the number of content and traffic that you can generate. It has everything from FE +; Detailed Analytics (All posts added from ContentLAB); Text Translate for all languages; Text Spinner (6 Languages); Auto Sync and Auto Update; Content Planner (All 5 Channels); Grammar (All 20 Languages); Custom Article Sources.
ContentLAB OTO 2 $97: Enterprise – This special account type was created for the purpose of organizing and tracking all of the content in the event your business grows and expands. It allows you to create a maximum of 50 sub-accounts under the umbrella of your main account. This package includes everything from FE and OTO1 + 50 Sub Users with OTO1 and FE Access; Team Communication (Chat and Audio Call).

ContentLAB OTO 3 $197: Reseller – Reseller Rights for sale of ContentLAB and keep 100% profit. A reseller means an affiliate entitled to 100% commissions. A license to become a special reseller allows you to sell ContentLab and all its upgrades as your own product.
ContentLAB OTO 4 $247: White Label – The While Label is a special upgrade that makes you the owner of your own software business. A team of developers from ContentLab will set up the app under your own subdomain, with your own logo and company name. As an owner, you can create accounts for customers and sell the software as a service. You can get all the sales materials and get to enjoy 100% of the profits. Package includes no limitations on all features and functionality; Dedicated application setup; Your own Branding; All Sales Material; Your own Subdomain (branding.contentlab.co).
Support
Support questions can be submitted or directed to http://www.pluginsbyigor.com… and The Benefits That Come With ContentLab
Easy to use and manage – The Drag-and-Drop Content Generator makes it easy to find bits of viral content from existing sources which can be customized into a completely new article for posting and bringing in traffic and profits.
One click posting – This time-saving feature easily integrates with various self-hosted platforms so you can publish from one central location. It eliminates the process of logging in to each of your sites every time there's a need to upload a post.
Newbie friendly start up – There are only three very easy steps to get you started to the fast lane to free traffic and easy profits.
Monetization feature – Whether you add CTA buttons or affiliate products within your content, all need to do is enter a keyword for your selected product. Commissions are earned when people click or buy an affiliate product.
Unlimited content – You can rinse and repeat to build content in any niche as many times as you want. ContentLab works in any niche.
Spinning engine – The powerful brand-new spinning engine creates unique, readable content that can even deceive Google.
30 day money back guarantee – Purchasing the product is 100% risk free. ContentLab refunds your money if you're not satisfied with your purchase. There are no questions asked.
The Downside
There are too many upsells.
There is the need to create a unique content in order to rank in SERP.
Final Opinion
Content is always king. If you are a website owner who produces unique and high-quality content, you can rank supreme in terms of domain authority and consistently stay on top of the competition. It can, however, be tedious to create new content yourself or expensive to employ some writers.
ContentLab is arguably the perfect software to build your site with hundreds of new articles every week. It is a great product to have if you want to become an authority fast. ContentLab n terms of content creation, is marked high in this review, so if help with your content creation is something you require, then ContentLab might just be what you are looking for.
Join over a Million Members
Who Have Started Their Own Online Business.
Build Your First Blog Before Your Coffee is Brewed!
Learn How to Start Your Own Fun Blog using My 4 Step Formula