A Google Sniper Review
OVERVIEW
Google Sniper is an affiliate-marketing course developed as a tool to help both amateurs and seasoned marketers to make money through their affiliate websites.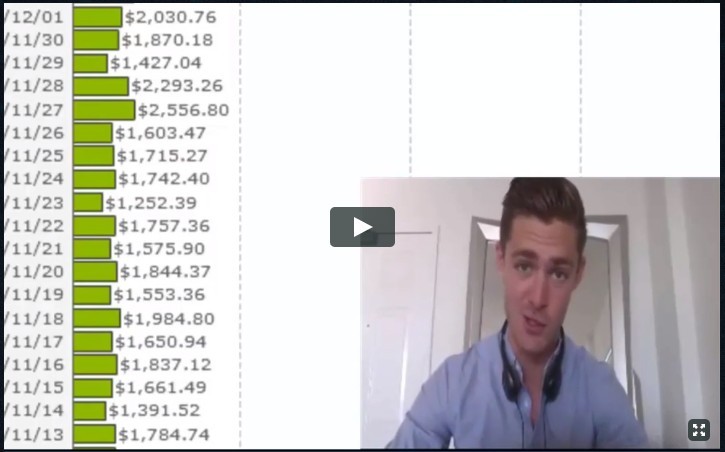 It is a course that mainly covers how to use successful campaigns with systems like Clickbank and how to find sellable products. From here, you can build "sniper sites" that will rank highly with Google and generate the best profits.
Google Sniper REVIEW
Product Name: Google Sniper 3.0
Product Type: Self-Help eBook/Training Course
Website: www.gsniper.com
Creator: George Brown
Price: $47 front-end one-time payment
Rating: 65 out of 100 (3.25/5)
Who is it for?
This is a great starter package for novices as well as advanced marketers who are interested in building multiple blogs/sites to earn an additional or full-time income.
Verdict: Legit, but not a recommended program for the reasons described below.
---
Meet the Creator
Google Sniper was created by George Mantagu Brown. He was only 17 years old when he started his online business. By the age of 19, he was already a millionaire.
George created multiple systems, but his biggest success was Google Sniper. George made well over $500,000 in 2010 with the launch of Google Sniper without any cost or traffic generation. This marketing course replicates the system that George had used to establish himself as a successful internet marketer.
Google Sniper was created to enable individuals to reach George's level of success and earn a full-time income online through his system. George's massive success, as well as the others' have shot Google Sniper's viral popularity very quickly and became one of Clickbank's favourite products among affiliates.
Google Sniper is a training program that uses Google as the main traffic source. It promises to be a way to make both full-time and passive income online. The fact that it is one of the best-selling programs out there surely means there must be something about it that works. Does it measure to the expectations?
---
Getting Started with GSniper
The tutorials are presented in four elements: webinars, downloadable eBooks and PDFs, video training and external resource links that are updated with every new version of GSniper. Google Sniper 3.0 is the third instalment in the initial Google Sniper program.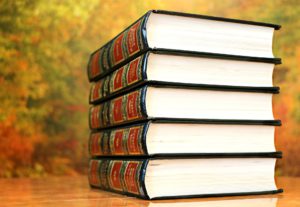 The program begins with an introduction from George Brown who briefly talks about the system and how to navigate through the area. Newcomers who just joined the system are encouraged to jump straight to the Sniper Cash Machine to get a good take off in earning some money fast and a quick boost in earning the first $100.
---
Major Components of the Google Sniper 3.0 Program
The Google Sniper Course is the main training course consisting of modules that teach how to build niche websites and outsource certain tasks. The lessons are given through video training and eBook user manuals.
Module 1: Master Manual & Maps: The manual is in PDF form providing tutorials on how to conduct a niche and keyword research, search for winning products (from Clickbank) to promote, and how to write SEO-friendly content in order to rank on the top spots on the search engine results pages.
Module 2: The 7 Core Video Modules: This is a follow-up demonstration of what has been discussed in the PDF manual to walk you further through the process.
Module 3: Stage 2: Bullet-proofing: This module provides strategies on how to reach and stay in the top positions on the search engine results pages.
Module 4: Empire Module (Bonus): This module that teaches about outsourcing some tasks and activities in your business is useful for scaling up after your business has grown into an income empire.
Module 5: Additional Training: Techniques to help you rank and get traffic through Building Backlinks are found in this module. It has eight training videos and two webinar videos, ranging from Conversions Optimization, Advanced Keyword Research, CPA Marketing, and more.
The Sniper X Training is the question and answer part catered by Live Questions & Answers webinars created by George himself. For reference purposes, all webinars are recorded. It includes two main components, namely: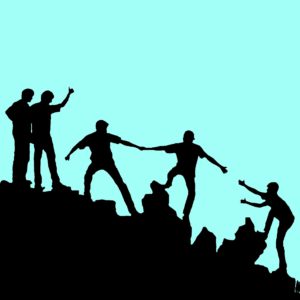 30 training videos that include some ninja tactics and tips about improving your rankings and getting more traffic.
Bi-weekly webinars with George Brown wherein previous webinars may be replayed.
The Sniper Cash Machine is a new program added to GSniper 3.0 and hyped as a help for newbies to make an easy entry to marketing. The section, though, appears to be created to simply help George market his product by capitalizing on your Facebook friends' list.
---
Step-By-Step
The step-by-step procedure teaches how to set up a Clickbank account. Pre-created posts and email templates are provided for, which you can cut and paste on your friends' accounts or emails, or post on Twitter and YouTube. If any of your contacts click or purchase the Google Sniper products, you get some commissions from it.
To sum it up, GSniper is a program that promises to help you create "sniper sites" with WordPress and with some plugins so you can climb to the top of Google's search results. The key to the program's success lies on how easy it is to find keywords that are potential money makers and get them ranked on Google by building mini-web pages. This involves using exact match domains to target specific keywords. These domains become an authority for the keyword or niche you want to rank for and ultimately get top rank on Google.
---
Google Sniper Price and Up-sells
Joining GSniper's Core Training that includes the PDF Manual and the Video Series involves an initial one-time fee of $47.
A recurring monthly payment of $47 is charged for Google Sniper X. If you try to leave the page, a 5-day trial period is offered at $1.00, followed by $67 per month.
There are other up-sells and down-sells such as:
Elite Pack priced at $197; leave the page, you get $100 discount.
Elite Upgrade (downsell) that costs $97
Case Study Upgrade priced at $97
The program offers a 60-day money back guarantee through ClickBank.
---
Support
The GS Support Desk: Tickets can be submitted to the dedicated support desk regarding problems about membership, access to materials or any other questions.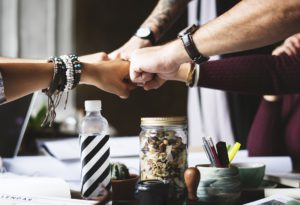 Webinar weekly Sniper X Q&A Coaching Webinars: George Brown offers an exclusive live coaching call every two weeks to teach the newest Sniping techniques and answer any questions from GSniper members.
---
What to Like about Google Sniper 3.0
It is about affiliate marketing.
The platform is easy to navigate.
The easy-to-follow core training involves a step-by-step method on how to do affiliate marketing, which is through building your own website or blog, and driving organic traffic from the search engines.
The 60-day money back guarantee is backed by Clickbank.
There is a wide selection of informative videos.
GSniper has helped many users to establish online business that generates passive income.
---
Complaints about Google Sniper 3.0
Sneaky checkout process – The green button is turned on by default when you sign up for the "one-time-fee," making you commit to pay the recurring monthly $47 for the Sniper X upsell.
Too many upsells – They are also usually overpriced.
Additional costs for external tools – Contrary to what the sale videos advertise that there is no need to pay for the setup, GSniper charges certain fees for the web hosting and the advanced SEO keyword research tool.
Outdated videos and methods – The product still employ old tactics that no longer work today.
Spammy techniques are taught – Using spammy methods to promote GSniper on Facebook and other social media platform may result in getting your accounts banned or harming your business.
Confusing layout – There is the need to flip back and forth between the videos. The large amount of text consumes too much time.
---
Final Opinion
It takes hard work to earn money. Google Sniper does its job in teaching you how affiliate marketing can give you results, but making money online does not happen overnight and it is not easy as Brown puts it. Although there are some reports of GSniper 3.0 users earning money from the program, it is not anywhere near the amount George tries to make you believe that you can earn in a day.
It must be made clear that Google Sniper is not an affiliate or a direct company from Google itself. Google Sniper is a legit affiliate marketing program that has come a long way. It is a system that uses ranking loopholes to help you land a top spot in search engine results.
Although there are a number of complaints, the program has the power to actually deliver a good income. It would, however, have been better if George made the effort to keep the training updated according to the new SEO tactics.
Nevertheless, with all the expensive upsells, costs of external tools, obsolete, irrelevant and spammy methods for social media promotions, and deceptive checkout process, GSniper is not worth the money they are asking you to pay because other sites with daily updates cost the same. Many of the tools and training methods are even available for free elsewhere.
Google Sniper is not a scam, but the product has lost its value in the current market. If you still want to learn the strategies and techniques of affiliate marketing all in one place and you have the money to spare, go ahead and take advantage of the product. You can be sure you are buying a legitimate product that is one of the most sold on Clickbank ever.
Read a Wealthy Affiliate Review about how to build a web-based profit generating buisness at a vey affordable price.  You can even start for free.
It would, however, be wiser to think about it before joining because frankly speaking, Google Sniper is only recommended to those who can manage to go back in time. Better yet, if you have no knowledge about internet marketing, stay away from the program.
---
Reviews are important to sifting out the good with the not so good and everything in between. The question is what you do with the information and how you decide to act or not. I would love to hear of your experiences. However, if you would like me to review a related product for you, please let me know by using the comment box that follows. I will respond to you within 24 hours.
Rina