Email Marketing Introduction
An Email Marketing strategy requires the collection or gathering of emails to create a list/s which becomes the basis of email marketing – the 'opt-in' is a page or pop-up where a person will give you their email address for something of value you are offering them (usually for free) – it could be something digital like a pdf ebook with information that is of value to them like a 'HOW TO…' e-book for example.
Once you have their email and they are on your list, then you can send them multiple email-offers over a period of time, usually over a few weeks.  But first, you will need to find a product/s or service/s to promote or identify what products or services to promote that are suitable for your niche. The merchants whose products you are promoting will give you generous commissions for every sale you make from your email list and there are many companies out there that offer the high commission for every product sale. It is a major perk for affiliate marketers.
Find a product to promote
The affiliate marketing business is very straightforward. There are major affiliate networks that focus on building advertiser and publisher mutual relations. These affiliate networks will provide the necessary advertising tools that you can use on your websites and via emails such as banners, ads and including the necessary paperwork, and a lot more. They do this to make sure that all of your efforts are rewarded. But before this happens your website will have to be generating traffic consistently, look the part and have relevant content, so you can prove to the affiliate network that you have built a solid foundation in your website.
You can find a huge database of products from major affiliate networks such as:
Amazon Associates (affiliate-program.amazon.com)
ShareASale (shareasale.com)
Click Bank (clickbank.com)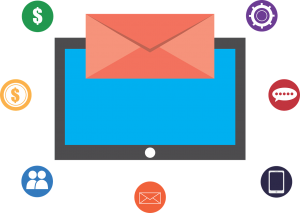 Flex Offers (flexoffers.com)
Build Your First Blog Before Your Coffee is Brewed!
Learn How to Start Your Own Fun Blog using My 4 Step Formula
LinkShare (linkshare.com)
Commission Junction (cj.com)
VigLink (viglink.com)
eBay Partner Network (ebaypartnernetwork.com)
The huge database of products in each affiliate network will overwhelm you. To simplify the process, you need to search for products and services that are also offered by your competitors. If your competitors are advertising the promotions for months, it is a good reason for you to believe that they are making sales on that particular product. Search for the product then inset at the phrase "affiliate program" at the end. Sign-up for the best affiliate network that offers a suitable commission to you.
Wealthy Affiliate will help you with every aspect of building your online business – you can even start for free – no experience or credit card required. Read a Wealthy Affiliate review here…
See How I Sell Products with Zero Inventory Using a Simple 4 Step Formula
How are your sales tracked?
After your signup, you'll have your own affiliate account ID. For every product that you promote, you will be given a unique hyperlink from the affiliate network that serves as your sales tracker. Attach the affiliated link to "the applicable text" that tells the user to call-for-action. Once the recipient clicks the link and purchases the product, you'll score a sale.
The best practice that you should follow in email affiliate marketing
Don't overdo the promotion of the same product – People don't like to see promotions on a single product over and over again. You should reshuffle the products or services that you are promoting. It will also protect the advertiser from getting exposed to your mailing list.   
Be transparent – In the United States, FTC requires that you inform your subscribers that you will receive a commission on the product or services that you are promoting. It is required by the law and you can read the guidelines at

http://1.usa.gov/1FRMynQ

. So check the laws in your country.
Bonuses always do the trick– You can reward a subscriber with a tangible bonus if they sign up to the affiliate link. It can be an all-paid dinner to an exclusive restaurant, movie tickets, etc. The subscriber should send the proof that they sign up to the affiliate link to get the bonus.
Promotion Equals Endorsement – affiliate marketers should promote a product or service if they already used it. Don't promote a product that you haven't used.
Play by the rules – Affiliate advertisers have their own rules. They may require limitations of the language that you will use to approach a possible client. Take time to read all the rules to avoid getting terminated because you did not follow the rules set by the advertisers
Join over a Million Members
Who Have Started Their Own Online Business.
Build Your First Blog Before Your Coffee is Brewed!
Learn How to Start Your Own Fun Blog using My 4 Step Formula