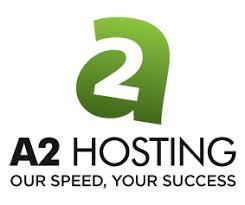 Every online web-based business in the world relies on having a Hosting Platform that will make sure that business is running at peak performance at all times. In this A2 Hosting Review I provide all the detail and make a recommendation based on whether or not it can really power up your web-based business and therefore your online profits! So lets go and dive straight into it!
OVERVIEW
A2 Hosting is essentially a quality hosting company with hosting plans that cover an array of hosting platforms and cater to both Windows and Linux users. The company offers affordable VPS, cloud, shared, reseller and dedicated hosting solutions. Although, not as popular as some other managed hosting platforms, A2 Hosting is recognized for reliability and excellent up-time rates among all shared hosting, and has won a total of 22 awards for their quality hosting services.
Name:                                      A2 Hosting
Type:                                        Web Hosting
Founder and Owner:           Bryan Muthig
Website:                                  https://www.a2hosting.com/
Overall Ranking:                  1.7/5
Verdict:                                   Legitimate
Who is A2 Hosting for?
This hosting platform is technically for everyone, but it is more appropriate for developers or those who like to tinker. It is also a good fit for amateur bloggers or small-sized business owners who need a reliable host or an alternative to other popular WordPress hosts. A2 Hosting is also a reliable choice if you are after a medium-priced provider that is generous with storage and bandwidth. It is likewise a solid option for those looking to host a Windows-based project. However, if increasing your online earnings is your priority, there is a better hosting option.
About A2 Hosting
A2 Hosting was originally founded in 2001 by Bryan Muthig in Ann Arbor, Michigan as a "modest start-up business to serve a few clients." It was initially under the name Iniquinet. As the business grew, the company rebranded in 2003 and adopted the name A2 Hosting as a tribute to the company's hometown of Ann Arbor, Michigan.
A2 Hosting was the first web hosting company to support PHP 5 in mid-2004, and led in the implementation of PHP 7 as well. A2 Hosting partners with Carbonfund.org, an organization whose primary object is to combat the threats of global climate change. As a leader in "green" web hosting services, their "green" plans are intended to help the environment by being as carbon neutral (reducing one's carbon footprint) as possible in different ways that include recycling old servers, using telecommuting and planting three trees for every hosting plan sold in a given month.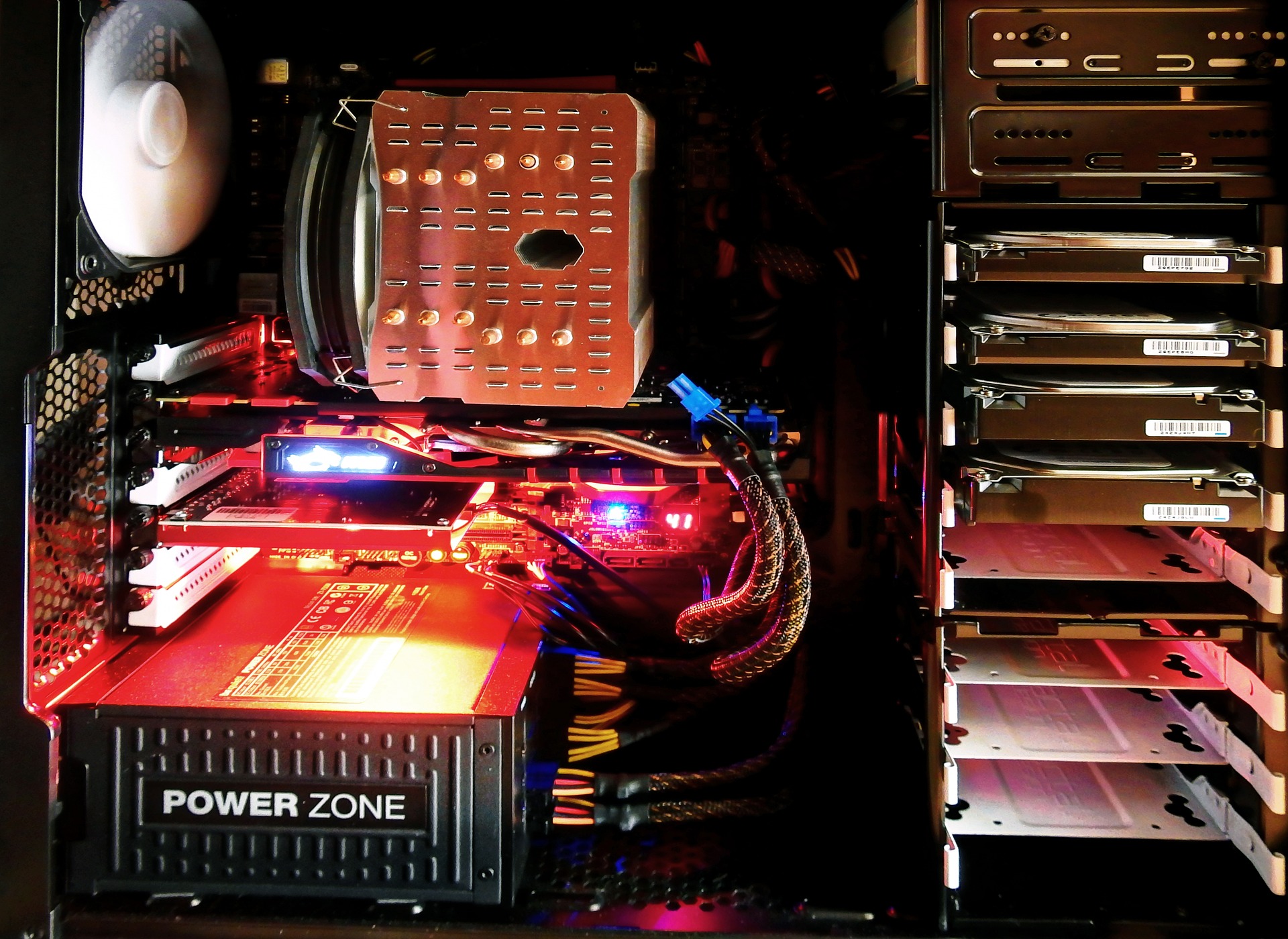 Today, A2 Hosting has grown into an innovative company with multiple international data centres, all offering the best of everything a WordPress developer needs, from shared hosting plans for amateur sites to dedicated hosting plans for professionals.
Build Your First Blog Before Your Coffee is Brewed!
Learn How to Start Your Own Fun Blog using My 4 Step Formula
Getting Started with A2 Hosting
It is no complicated to get started with A2 Hosting. The first step is to head over to the WordPress hosting page and choose a plan. After selecting your billing cycle, enter your account information. A number of options will be presented for you to select. It is important to be sure in selecting the data centre closest to your area.
It takes only a little time to sign up, and almost instantaneously, you will receive a group of emails from A2 Hosting, including a welcome message from CEO Bryan Muthig, order confirmation, installation details, and your account details (website and admin URLs, nameservers, ftp information, etc.). From here on, you can take advantage of a free SSL certificate with Let's Encrypt to be installed by the support team for you in no time.
A2 Hosting Prominent Features
Performance: Speed and Uptime – A2 claims to provide a 99.9% uptime guarantee, as confirmed by most of their existing customers. One of the methods that A2 Hosting ensures that uptime is maximised is by limiting the amount of people on a shared hosting server. As a result, it reduces the demand placed on a server with any surge in traffic or resource requirement. This is further enhanced through caching to store information in people's browsers to prevent having to pull information from your website each time they visit.
A2 uses SSDs and turbo servers (up to 20 times faster) to deliver enormously high page load speeds at all times. The server uptime statistics are publicly revealed since the company's activities are being tracked by a third-party, such as WebsitePulse. A2's SwiftServer platform also ensures the smooth functioning of your website, regardless of a heavy traffic load.
Data Centres – The solid performance of sites can be attributed to their data centres spread across three continents: USA, Asia and Europe. You can choose which server to access closest to your location in order to enhance the speed and performance of your site. A2 exclusively owns the servers, so you can bank on their security.
Security and Backup – The data centres are SSAE16 certified, which means it involves a gated parking lot with security key entry to enter. The physical security is further monitored by video surveillance. A2 offers a few key security tools, including HackScan, which is part of their Perpetual Security initiative, dual web hosting firewall, CloudFlare, and a security solution labelled "Patchman" for all shared SSD accounts and some HDD servers to detect out-of-date software versions, infected files (which is quarantines) and so on.
It even helps to resolve any security issues with Drupal, WordPress and Joomla. A server rewind backup facility allows you to recover data from (automatic) saved account backup snapshots.
Control Panel – A2's cPanel is extremely easy to use, even for first-time users. All the elements to manage and control your website completely can be easily navigated through. With options like Softaculous, WordPress script or scripts of other CMS can be installed with just a few clicks. Many other applications like Joomla, Drupal can also be easily accessed. It further offers a shopping cart for your eCommerce platform. A2 offers support for some highly effective eCommerce tools, including PrestaShop and Magenta. The one-click cart set up functionality does not involve any complex coding.
If you wish to get a hosting account with root access, you can install open source control panels, such as ZPanel, Ajenti and ISPConfig offered in both managed VPS and Dedicated hosting core packages.
Developer Features – Developers will enjoy having an A2 account that will always be loaded with the current versions of the most popular developer software. A2 was one of the first PHP hosting providers. Moreover, you get performance tools with a Linux-based solution, such as MySQL, along with several hosting frameworks for Perl, Ruby and Python. Tools with a Windows-based solution include NET 2.x, 3.x & 4.x, MVC 4 or 5, .NET Core 1.1, Silverlight 4 or 5, etc.
See How I Sell Products with Zero Inventory Using a Simple 4 Step Formula
A2 Hosting Support
A2 Hosting prides itself on providing top notch support with a number of different options for all its customers. The crew support team is available to assist you with any questions you have, 24/7. They offer phone support with a Toll-Free USA and Canada numbers, as well as local phone numbers for the UK/Europe, Brazil, Australia and India. The technical support team can also be contacted via live chat service and email.
A2 has a comprehensive knowledge base with lots of detailed guides to help you learn how to host, develop and maintain your website with ease. It also helps resolve any problems you may have with your hosting account. The support team can also help you with free site transfer to your hosting account from a competing hosting provider. All you have to do is to contact the support team and request a free site transfer.
Hosting Packages and Pricing
There are a variety of different hosting packages offered by A2 Hosting on their SwiftServer platform:
Shared Hosting (Linux and Windows) – There is little difference between the offering of a Linux and Windows based solution. For example, the Windows packages are slightly more expensive, and the cPanel is different depending on which you choose
VPS Hosting (Unmanaged and Managed plans) – If you are not into the technical stuff, you can choose the A2 Managed VPS hosting options or for the A2 Dynamic VPS hosting plans. A fully customizable account comes with the dynamic VPS plans, while the Managed VPS plans offer full HostGuard management. VPS hosting is suited for those that need more than what a shared plan can offer, but not really to the scale of requiring your own dedicated server.
Reseller Hosting – A variety of Reseller hosting plans are offered by A2 on both Windows and Linux servers.
Cloud Hosting – The Cloud Hosting plans are all Linux-based servers. You can choose your Linux Operating System as well as which type of storage you want in your plan – HDD or SSD. The Cloud Hosting plans are customizable so the pricing will vary based on how you configure your server.
Dedicated Hosting (Unmanaged and Managed plans) – Each of the Dedicated Unmanaged Server Hosting Plans is customizable. You have the option between 8GB up to 32GB RAM, add Turbo Boost as well as a number of licence and backup packages that can be added on. It means price will vary again depending on each user's personalized configuration and length of term to avail.
The A2 VPS hosting is offered with two kinds of Dedicated Server Managed Hosting plans: Managed Dedicated Server or Core Managed Dedicated Server with Root Access. Each of these has three different plans and the price is the same for either Managed or Core with root access. The price, however, can vary widely depending on your customization options, such as RAM, storage and transfer speed requirements, as well as additional licences and bolt-on products.
A2 Hosting Advantages
Good pricing
Several choices of hosting plans with a variety of technical configurations and a lot of quality features for free in the form of server rewind backup, CloudFare CDN, hack scans and so on
Anytime money-back guarantee
Developer friendly
Robust security
Choices of server locations
"Developer Access" solution for site owners
Allows customers to choose a server location in either the USA, Europe or Asia
Auto-configures software installations
Multi-tiered Reseller packages intended for web designers and hosting start-ups
Free SSD storage on most account plans
24/7 technical support services via phone, live chat and email
The Disadvantages
No additional features on most CMS hosting plans other than WordPress
More expensive Turbo Boost and Turbo Cache services on VPS and Dedicated plans
Overcharges for cPanel, Softaculous and CloudLinux licenses on unmanaged plans
Additional cost for R1Soft CDP Backup service
Lack of an incorporated or free website builder into its hosting products
Pricier shared web hosting options
No PCI Compliance
On-demand backups paid separately
Confusing checkout
No details on server capabilities
Key Features Overview
| | |
| --- | --- |
| Features | Details |
| Price | Starts at $9.31 (Turbo Share Hosting Plan) |
| Number of Websites | unlimited |
| Instant DNS Setup | |
| Hosting Speed | 336ms (December 2017 to March 2019 average) |
| Website Space | unlimited |
| Bandwidth Included | unlimited |
| SSL Certificates | Free |
| Site Builder Included | Free |
| Staging Environment | Yes |
| Full Redundancy | Quadruple redundant network |
| Enterprise Security | SUCURI protection suite |
| Daily Website Backups | They create automatic backups of your site. They keep a copy of the last 7 days. |
| 24/7 Access to Server Admins | Yes |
| Email Accounts | unlimited |
| BotNet Security | HackScan malware protection |
| Site Health and Performance Tracking | – |
| Site Comments | – |
| Website Feedback | – |
| Community Access | – |
| 1 on 1 Marketing Mentorship | – |
Final Opinion
It is very rare to come across a web host that has something for everyone – whether the customer is a newbie webmaster, a developer, an administrator and so on.  If you are a system administrator or developer who's comfortable with management of servers, you may find A2 Hosting products to be outstanding bargains, especially when you think of the number of features offered by a typical hosting plan. If you're neither, you might still find A2 Hosting worthy of consideration. Its shared options are excellent, and as your website grows it is very convenient to upgrade to VPS plans or avail of their dedicated servers. Basically, A2 Hosting delivers top-notch support and sells hosting plans at affordable prices with lots of freebies. There are not so many faults to find with A2 Hosting. However, if you'ld rather be hands off with hosting and give your time to learning how to make money online strategies instead, be sure to check out my #1 recommendation (it's the red button below).
Join over a Million Members
Who Have Started Their Own Online Business.
Build Your First Blog Before Your Coffee is Brewed!
Learn How to Start Your Own Fun Blog using My 4 Step Formula